Good evening, readers! It's time for this month's Digit-al Dozen nail art week! We are revisiting the Fashion theme from a few years ago and I have an entire week of LuLaRoe nail art planned! Get ready for fun colors and patterns from me all week! Today's mani was inspired by a favorite pair of LuLaRoe leggings I got a couple of months ago and they have a geometric feel to them which makes them very fun. I freehanded the design with polish and a small nail art brush.

I began with two coats of OPI Spoken from the Heart on my nails and let them dry.
Next, I used a small nail art brush to paint the geometric designs with the following polishes: Rica Blackout, OPI Life Gave Me Lemons, OPI Spare Me A French Quarter?, OPI My Car Has Navy-gation, Elevation Polish Pic du Gar, and Barry M Gelly Blueberry.
For the distressed effect, I dabbed a fan brush in Rica Blackout and swiped randomly on the nails.
I topped the design with a coat of KBShimmer Clearly on Top, followed by a coat of KBShimmer Oh Matte! to remove the shine.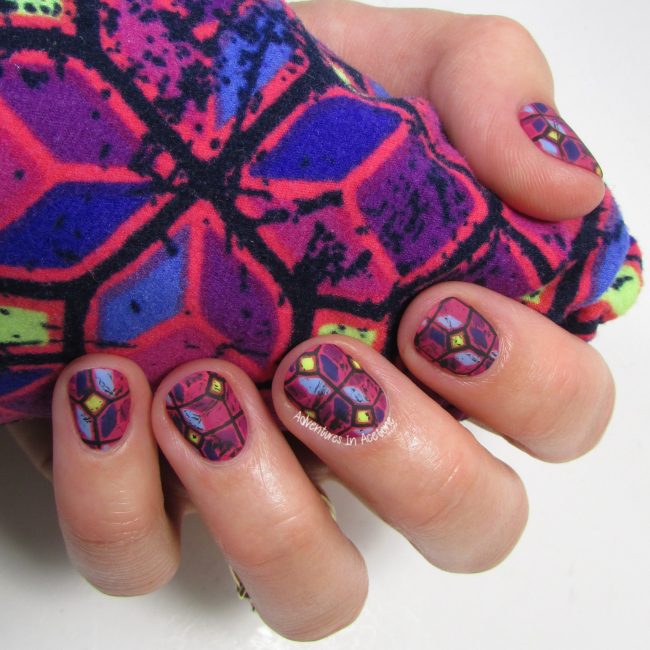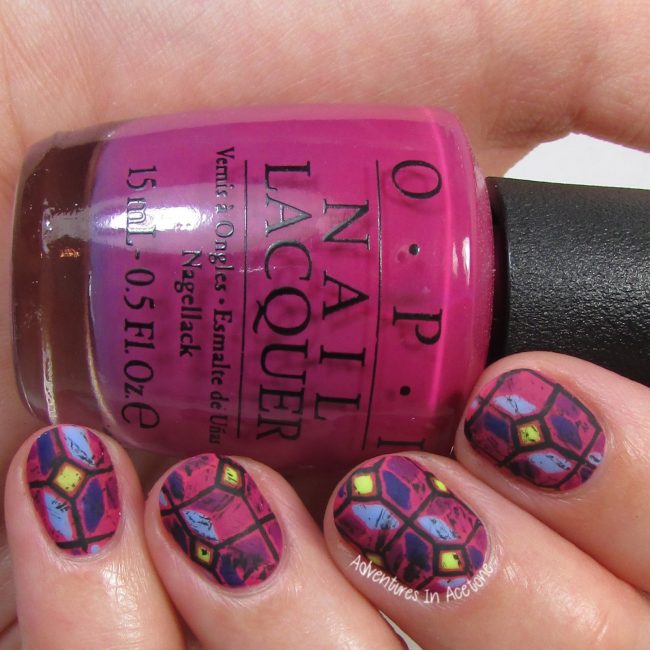 What do you think? I've missed LuLaRoe nail art and cannot wait for this week to unfold! Check out what the other Digit-al Dozen ladies did for Day 1 of Fashion Week below:

Loading InLinkz ...
If you enjoyed this post, please Sign Up for email updates and you will have the latest news, reviews, nail art, and tutorials delivered right to your inbox! Never miss a post from Adventures In Acetone again. Thank you so much for reading.
– Let's paint something amazing! –