Good morning, readers! I'm a day late posting, but here is my final look for Fashion Week with The Digit-al Dozen! I chose to recreate a mosaic design full of triangles and color for this mani. These leggings are special to me because I was able to get my daughter a matching pair! I painted this design entirely with acrylic craft paint over my clear base coat using a small nail art brush.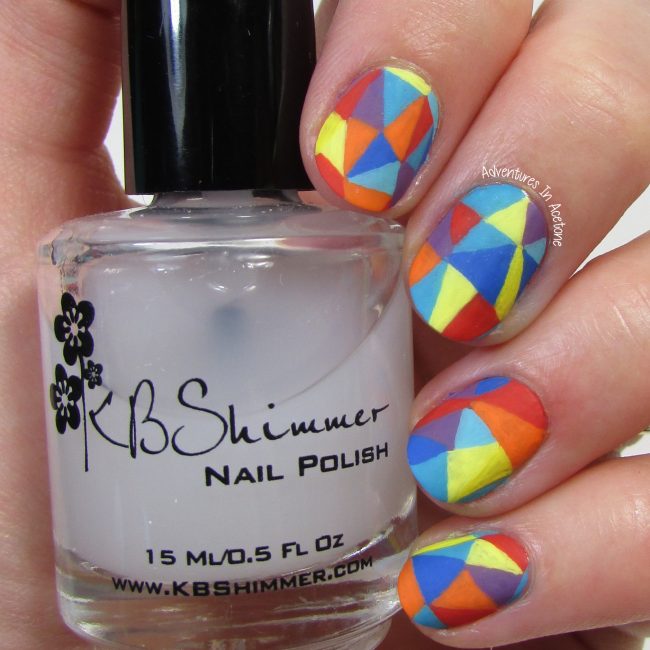 I began with a coat of KBShimmer Love You Strong Time.
Next, I used a small nail art brush and acrylic craft paint to paint the triangles. I began with one triangle and then switched colors, painting the next one touching the first, and moving outward on the nails until they were full of triangles.
I sealed the design in with a coat of KBShimmer Clearly on Top and then removed the shine with KBShimmer Oh Matte!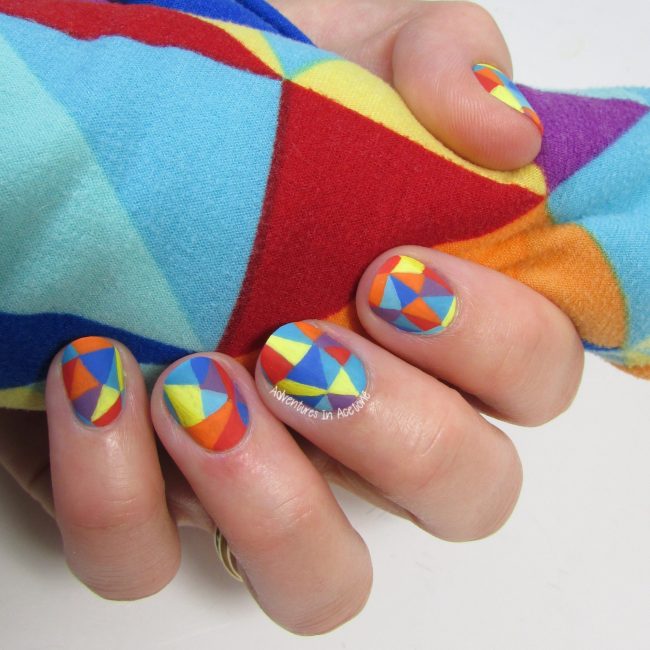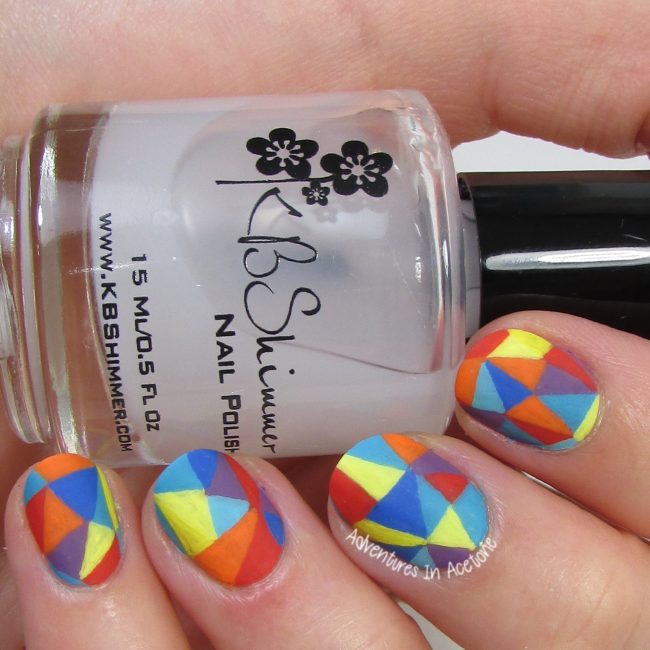 What do you think? I hope you've enjoyed my little LuLaRoe leggings-fest for Fashion Week. Check out what the other Digit-al Dozen ladies did for their final fashion manis below:

Loading InLinkz ...
If you enjoyed this post, please Sign Up for email updates and you will have the latest news, reviews, nail art, and tutorials delivered right to your inbox! Never miss a post from Adventures In Acetone again. Thank you so much for reading.
– Let's paint something amazing! –