Good morning, readers! Day 4 of Fashion Week with The Digit-al Dozen is upon us and I have yet another LuLaRoe leggings inspired mani! I find the best inspiration with LuLaRoe designs and am having a really fun week. This pair of leggings is full of triangles and they are commonly known in the LuLa-world as the "monster teeth" pattern. I've recreated the pattern with a small nail art brush and acrylic craft paint over a hunter green base.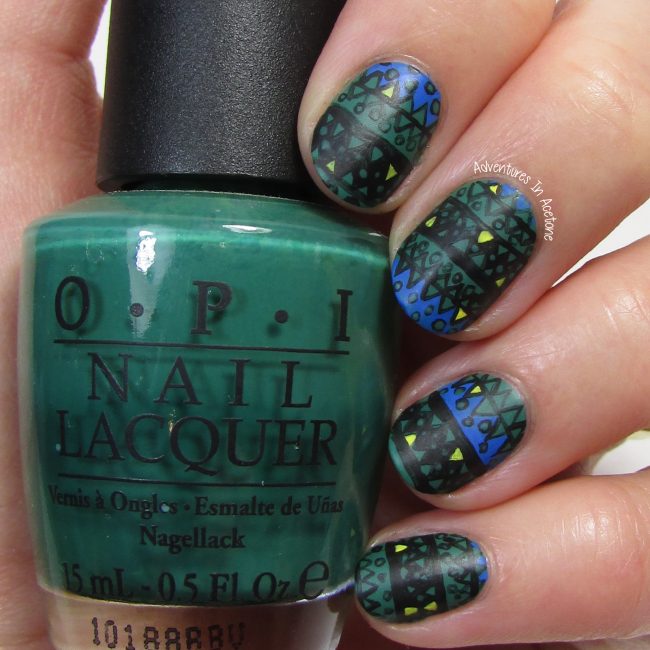 I began by painting two coats of OPI Jade Is The New Black on my nails and letting dry.
Then, I used a detail brush and acrylic craft paints in black, yellow, and blue to paint the details.
I topped them with a coat of Girly Bits Polish Matte'rs for a satin finish.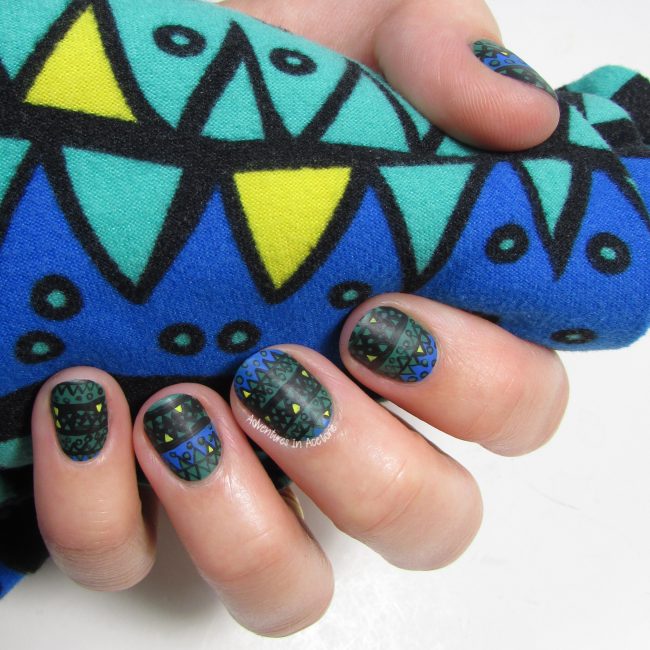 What are your thoughts on these? In normal lighting, the base was much closer to the leggings color. I was surprised to see the leggings become much brighter under my photo light, but I still love this design! Check out what the other Digital Dozen ladies did for Day 4 of Fashion Week below:

Loading InLinkz ...
If you enjoyed this post, please Sign Up for email updates and you will have the latest news, reviews, nail art, and tutorials delivered right to your inbox! Never miss a post from Adventures In Acetone again. Thank you so much for reading.
– Let's paint something amazing! –