Good morning, readers! It's Day 3 of Fashion Week with The Digit-al Dozen and I've painted another LuLaRoe leggings inspired design. These blue floral leggings have a lot of leafy designs paired with uncommon floral print so it was a lot of fun to paint! The base was a little dark so I chose to paint the details with acrylic craft paint for better opacity.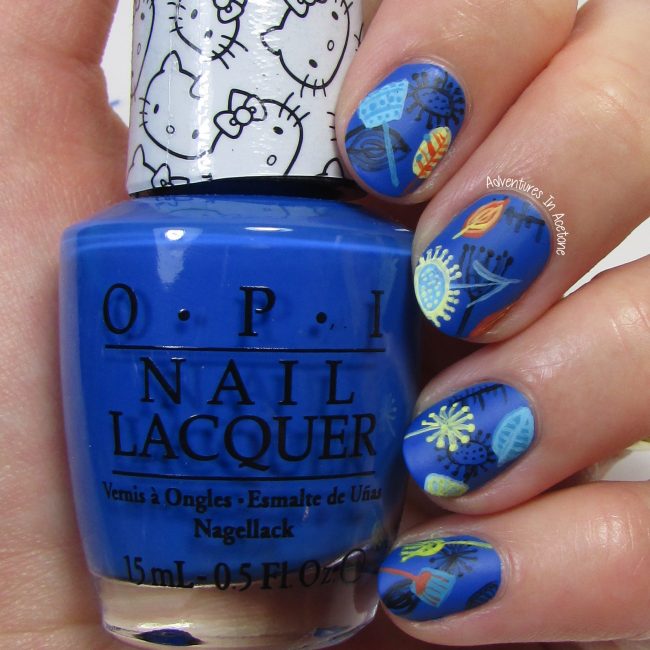 I painted two coats of OPI My Pal Joey for the base and let dry.
Then, I used a small nail art brush and my set of acrylic craft paint to paint the floral details.
I sealed in the design with a coat of Girly Bits Polish Matte'rs.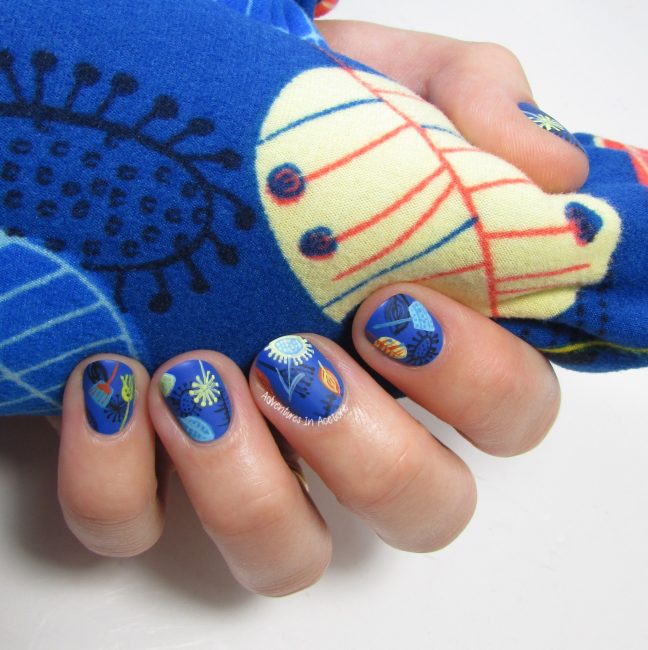 Isn't this a fun take on a floral design? Check out what the other Digit-al Dozen ladies did for their Day 3 Fashion designs below:

Loading InLinkz ...
If you enjoyed this post, please Sign Up for email updates and you will have the latest news, reviews, nail art, and tutorials delivered right to your inbox! Never miss a post from Adventures In Acetone again. Thank you so much for reading.
– Let's paint something amazing! –