Press Sample
Good morning, readers! I have swatches for you today of the new Dermelect Cosmeceuticals "ME" Spring 2016 Outburst Collection. Evoking a sense of renewal by energizing the season's most exuberant colors, this collection features an exciting pallette from soft hues to bright statements. I already showed you a fun way to pair some of these colors last week with my Needle Drag manicure, but let's see how they look individually below.
Dermelect Impromptu
Misty Rose Shimmer
I'm showing three thin and easy coats below with top coat.
This has a fabulous formula and had slight VNL (visible nail line) at 2 coats, which is why I added a third. So pretty!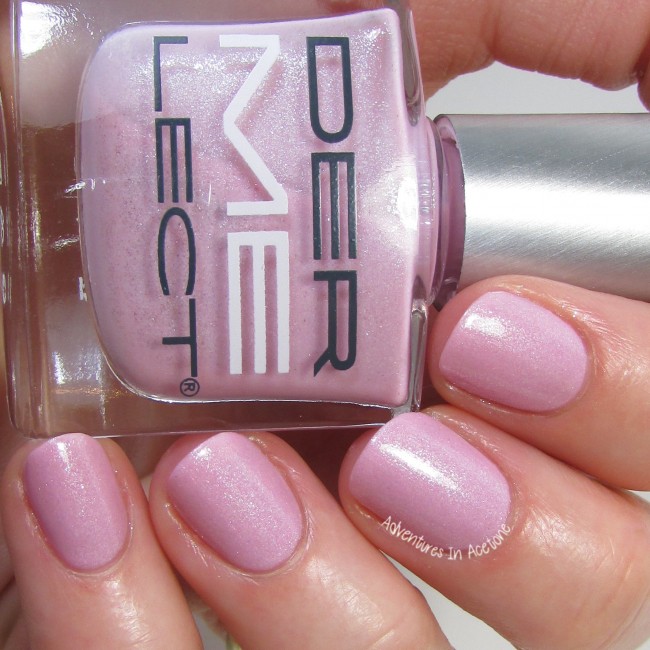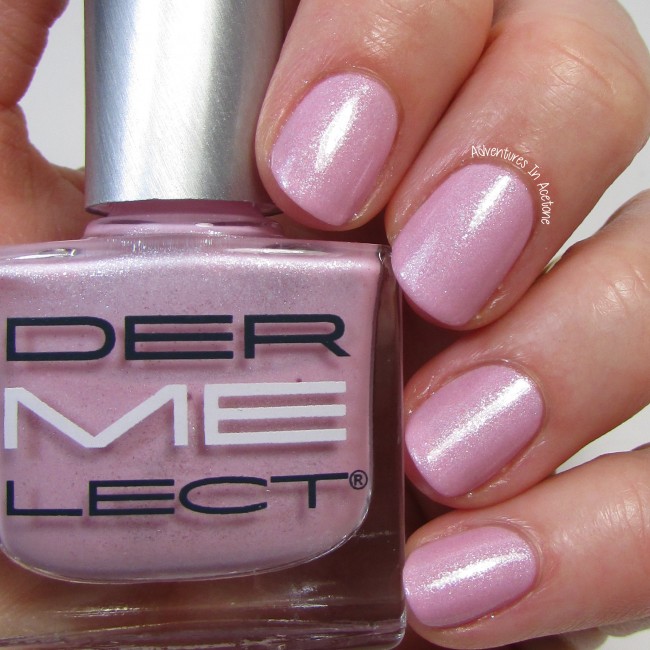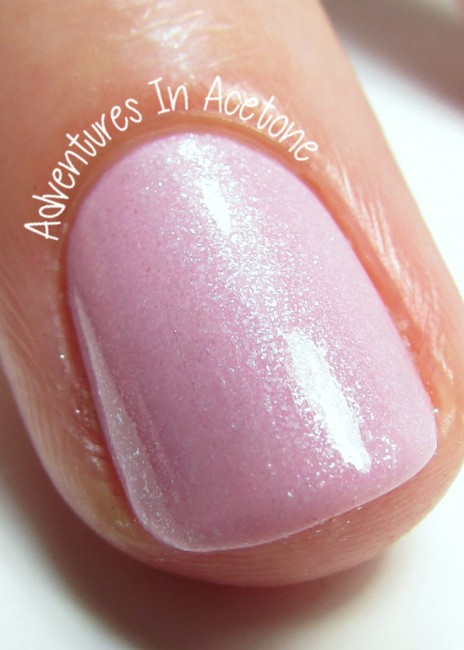 Dermelect Unscripted
Energetic violet
I'm showing two coats below with top coat.
This is so beautiful, a favorite shade for nail polish in my collection and a nice and easy formula.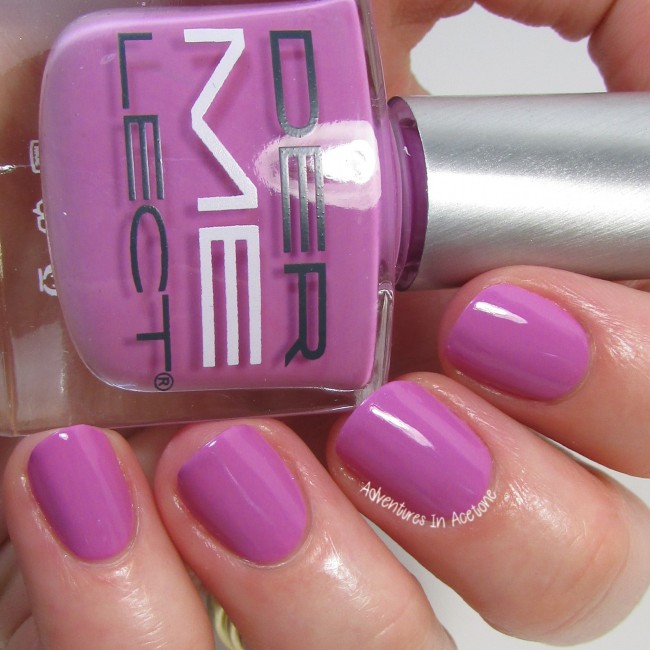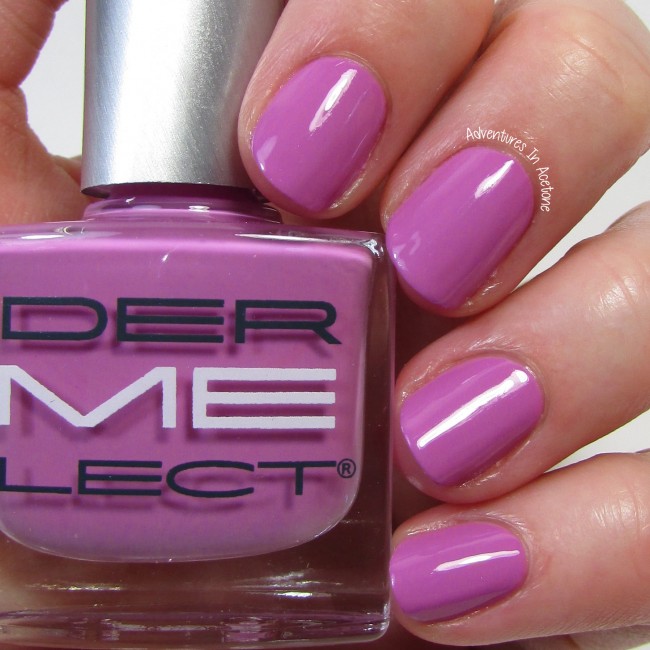 Dermelect Frenzy
Vibrant metallic cyan
I'm showing three thin coats below with top coat.
A really nice shade of blue, but there are some visible brush strokes due to the pearly shimmer formula.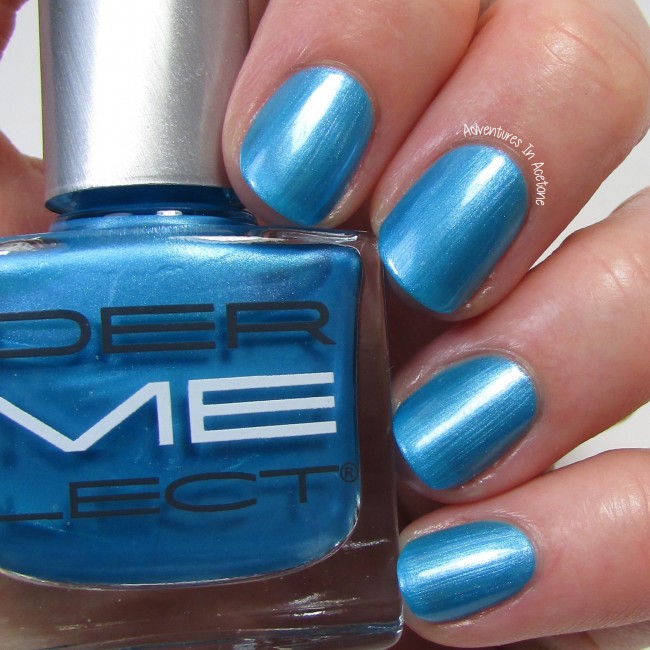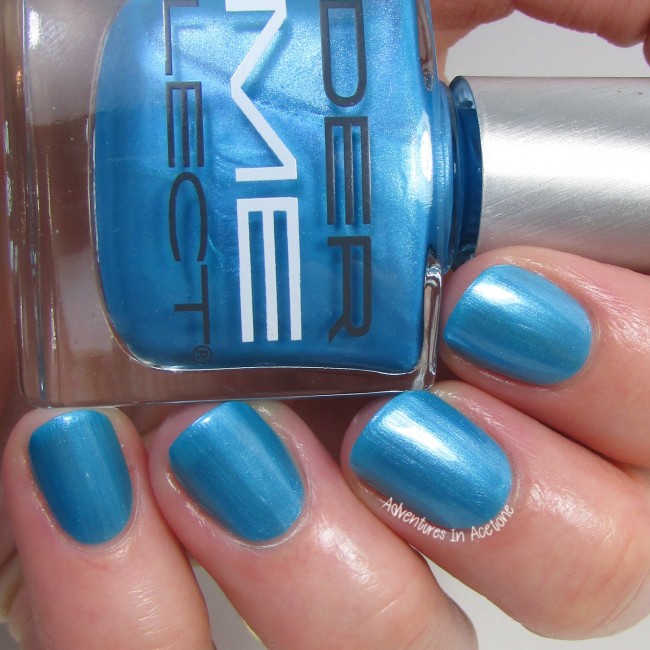 Dermelect Explosive
Neon coral
I'm showing three coats below with top coat. There were some lighter patches at two coats so I added the third for full coverage.
This color is totally freaking out my camera! It's not perfectly color accurate, but it is definitely a gorgeous neon coral in person.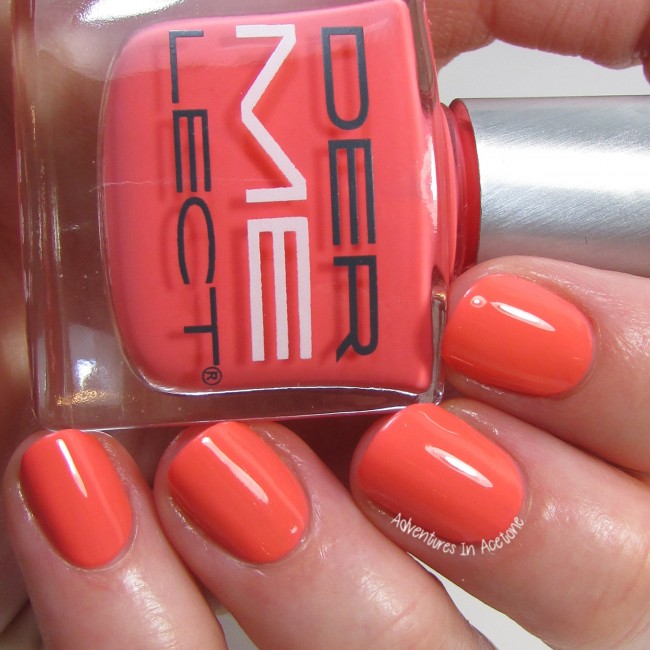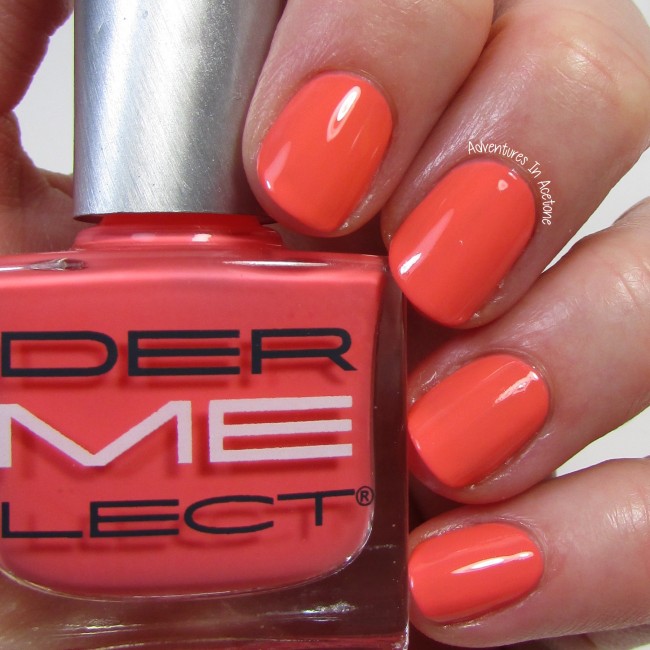 What are your thoughts on this gorgeous spring collection from Dermelect? This was my first time using the brand and I was really impressed with the colors and formula!
HOW IT WORKS: The first coat instantly bonds to the nail, while the second fuses with the base coat to create a flexible web of color that resists chipping and improves brittleness.
KEY INGREDIENT: Keratin Protein Peptide-Hydrolyzed Keratin extracted from New Zealand sheep's wool that helps strengthen the nails.
BENEFITS
Strengthens weak, brittle nails
Restores nail flexibility
Helps nails resist chipping and splitting
Provides long-lasting, high shine and bold color
Water and detergent resistant
Protects against UV rays
5-FREE: Formaldehyde, Formaldehyde Resin, DBP, Camphor and Toluene FREE
Cruelty FREE: no animal testing- ever
Dermelect's 'ME' Spring 2016 Outburst Collection, retails for $14.00 each and as a set for $29.00 on www.dermelect.com. Individual shades are also available for purchase on www.ulta.com.
*The polishes in this post were sent for me to review with my honest opinion.
If you enjoyed this post, please Sign Up for email updates and you will have the latest news, reviews, nail art, and tutorials delivered right to your inbox! Never miss a post from Adventures In Acetone again. Thank you so much for reading.
– Let's paint something amazing! –