Good afternoon, readers! You get a double dose of nail art today! This week's 40 Great Nail Art Ideas prompt was 3 Shades of Green and I've done a geometric ikat design using three Elevation Polish greens. This design consists of thin, small, parallel lines, layered with different colors. Let's take a look!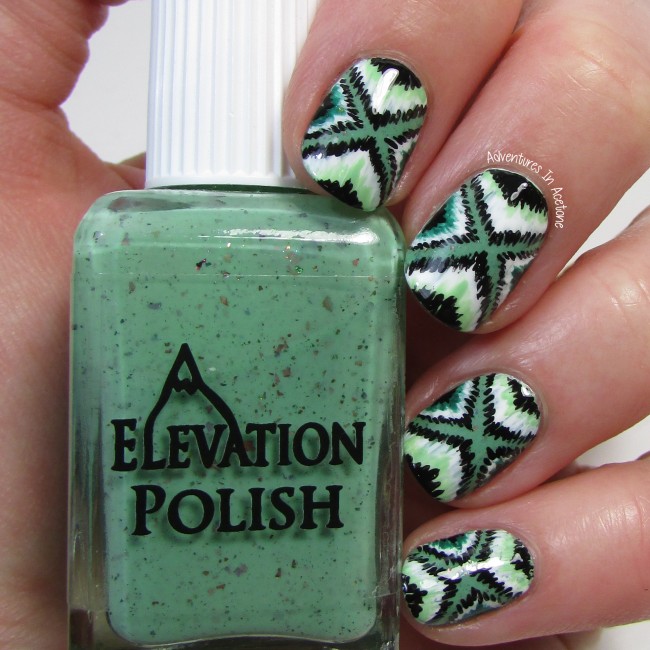 I began with a base of Elevation Polish Yeti's Healing Vibes.
Next, I used Rica Whiteout to make white triangles meeting close to the center of the nail.
Then, using small straight parallel lines, I added Elevation Polish Mount Wutai to the tip and cuticle triangles, and Elevation Polish Dreams of Evergreen to the side triangles.
Lastly, I used Rica Blackout to add more layers of small lines on the outside of the white triangles and the inside bottom of each triangle.
One coat of KBShimmer Clearly on Top sealed everything in!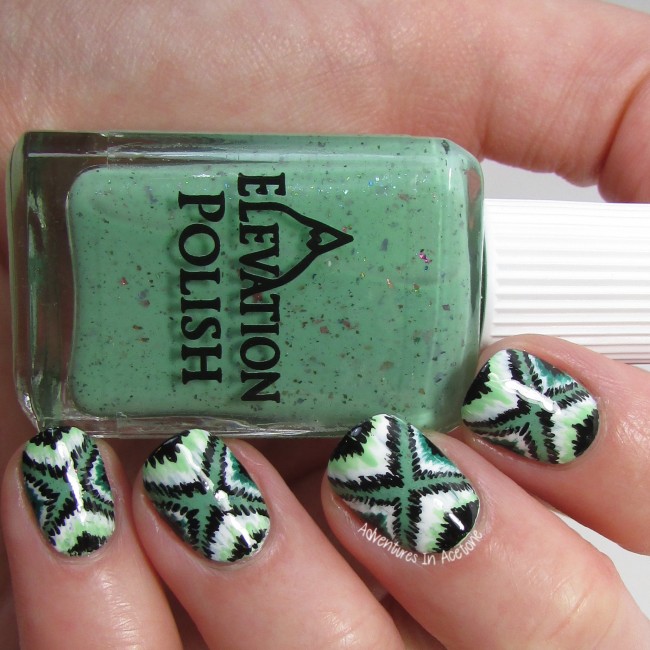 The three greens I used: Elevation Polish Mount Wutai, Yeti's Healing Vibes, and Dreams of Evergreen.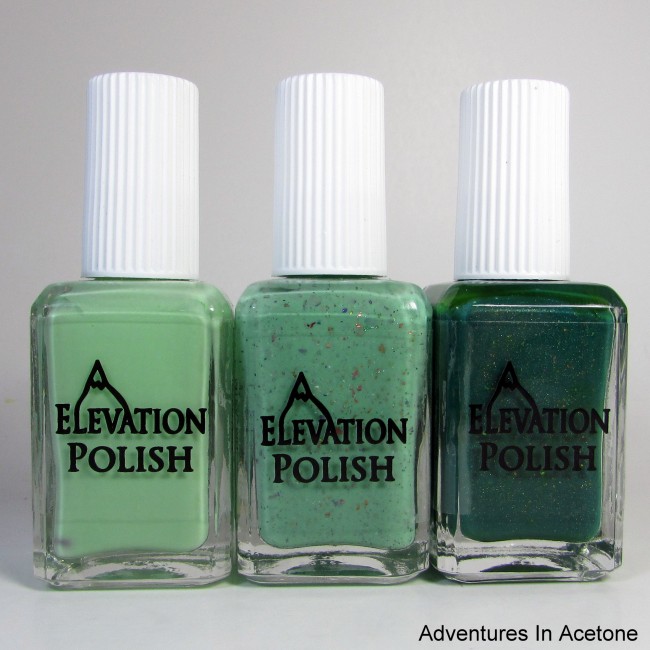 What do you think of this Ikat design? I loved it and will be wearing it as a full mani for the weekend! Check out what the other Crumpet's Nail Tarts did for 3 Shades of Green below:

Loading InLinkz ...
If you enjoyed this post, please Sign Up for email updates and you will have the latest news, reviews, nail art, and tutorials delivered right to your inbox! Never miss a post from Adventures In Acetone again. Thank you so much for reading.
– Let's paint something amazing! –