Good morning! It's the final day of Inspired by Pinterest Week with The Digit-al Dozen. I've been inspired by a watercolor image I found pinned here. Overlapping rain drops over a white base are simple and fun! I used acetone to thin down a drop of polish to create this watercolor effect of the drops.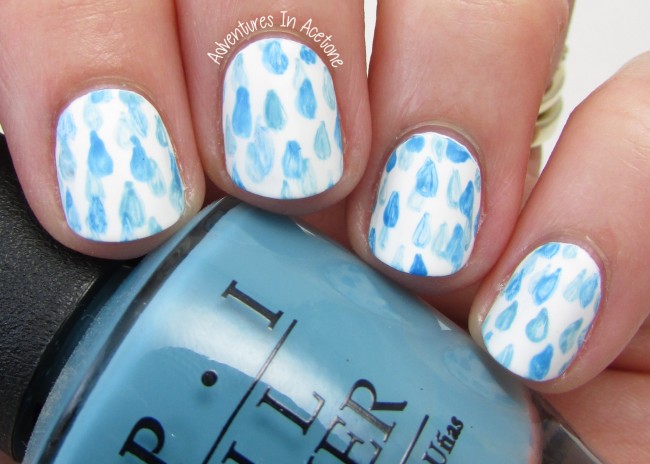 I began with two coats of Rica Whiteout.
Next, I mixed a small drop of OPI Can't Find My Czechbook with pure acetone on my ÜberChic ÜberMat until it was as thin as I wanted.
I used a detail brush to paint simple "drop"shapes all over the nails, randomly.
Then, I repeated the thinning down and painting with OPI Ogre-the-top Blue, overlapping some of the earlier drops.
I painted one coat of Girly Bits Polish Matte'rs to give it a matte effect.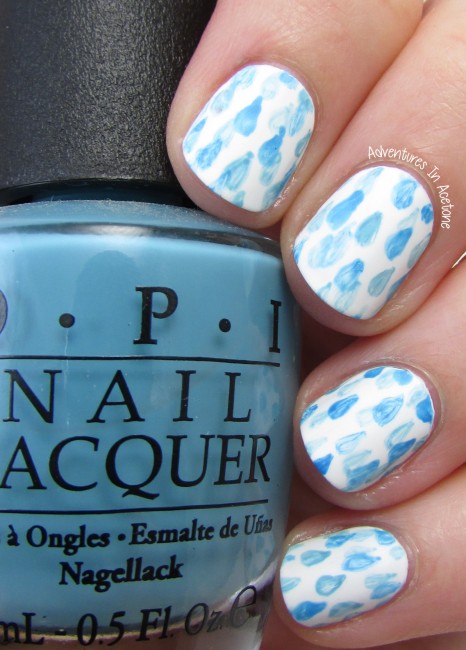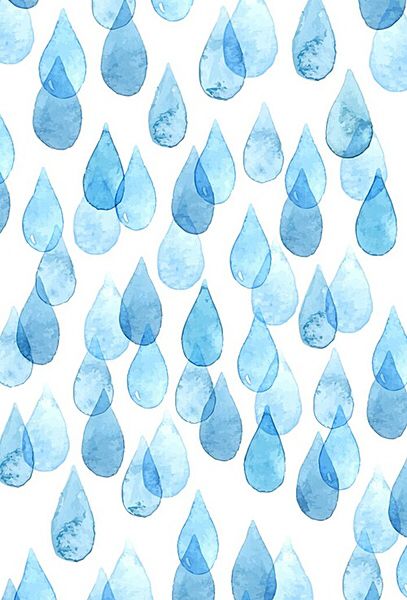 (Image Source: http://www.blogduwebdesign.com/inspiration-graphique/40-motifs-textures-patterns/1893)
There you have it–my final post for this month's Digit-al Dozen theme! I think I'll continue to browse Pinterest in the future to find more ideas for nail art! Check out what the other DD ladies have for day 5 below.
Loading InLinkz ...
If you enjoyed this post, please Sign Up for email updates and you will have the latest news, reviews, nail art, and tutorials delivered right to your inbox! Never miss a post from Adventures In Acetone again. Thank you so much for reading.
– Let's paint something amazing! –