Good morning, readers! It's Day 4 of Inspired by Pinterest Week with The Digit-al Dozen. I've been inspired by the "Chevron" art print by Sarah Palisi Design, pinned here. I loved the uneven gradient base paired with a subtle skinny chevron pattern. I tried to use "squish stamping" for the base and with the colors I chose, it came out more bold than the original artwork. However, I still like the outcome.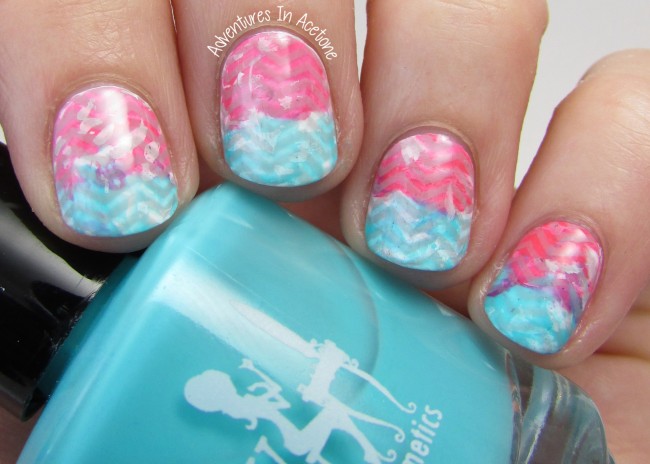 I started out with a base of Rica Whiteout and let dry.
Next, I dabbed some drops onto my ÜberMat with KBShimmer Let's Not Coral, Rica Whiteout, and Girly Bits Dreaming Tree.
While the drops were still wet, I pressed my stamper onto them and then rolled onto my nails. I repeated it on a few empty spaces.
Once I was happy with the base, I stamped the skinny chevron image from the Bundle Monster plate BM-201 using Sinful Colors Cool Gray.
I sealed in the nails with KBShimmer Clearly on Top.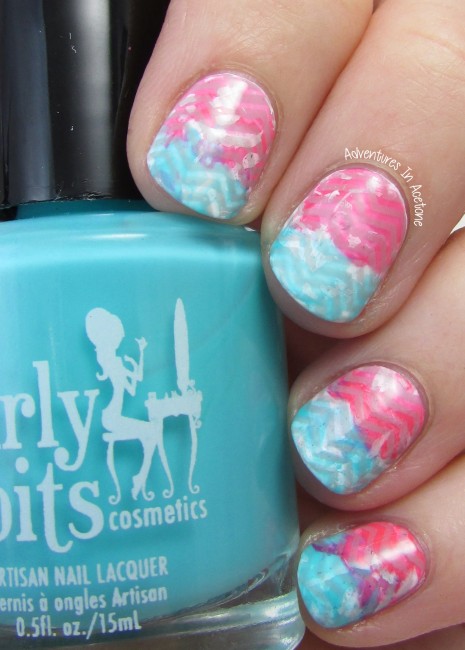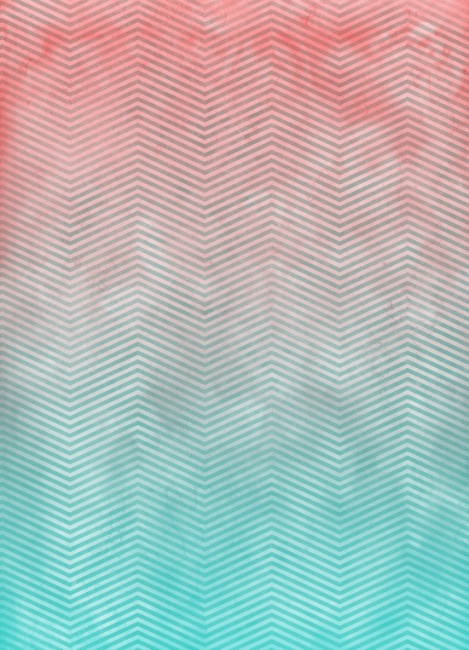 (Image Source: https://society6.com/product/chevron-sh3_print#1=45)
Isn't that original print gorgeous? Check out the rest of the Day 4 posts from the Digit-al Dozen ladies below!
Loading InLinkz ...
If you enjoyed this post, please Sign Up for email updates and you will have the latest news, reviews, nail art, and tutorials delivered right to your inbox! Never miss a post from Adventures In Acetone again. Thank you so much for reading.
– Let's paint something amazing! –