Good morning, readers! Day 3 of Inspired by Pinterest Week brings a recreation of a pattern named "Before Winter Comes" by Ketisse. I was really drawn to the texture of the leaves and the colors went so beautifully together for Autumn. You can check out the pin here. I used almost all OPI Venice Collection colors for this, with exception to the green.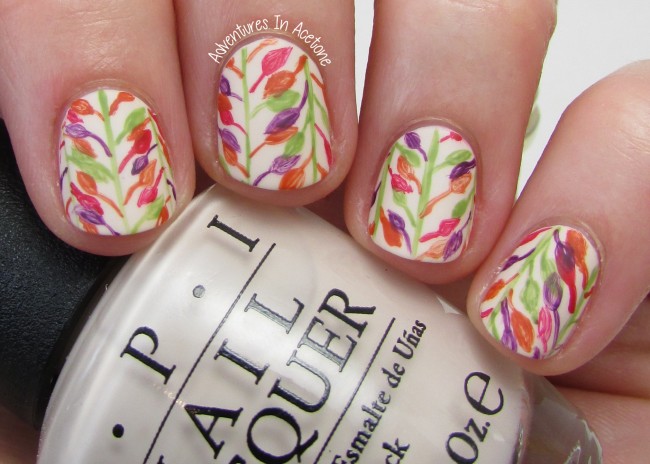 I started out with three thin coats of OPI Be There is a Prosecco and let dry.
Then, I freehanded the leaves and stems using a striper brush and the following polishes: OPI Amore at the Grand Canal, OPI It's A Piazza Cake, OPI O Suzi Mio, and Zoya Jace.
I topped the nail art with a coat of Girly Bits Polish Matte'rs to remove shine.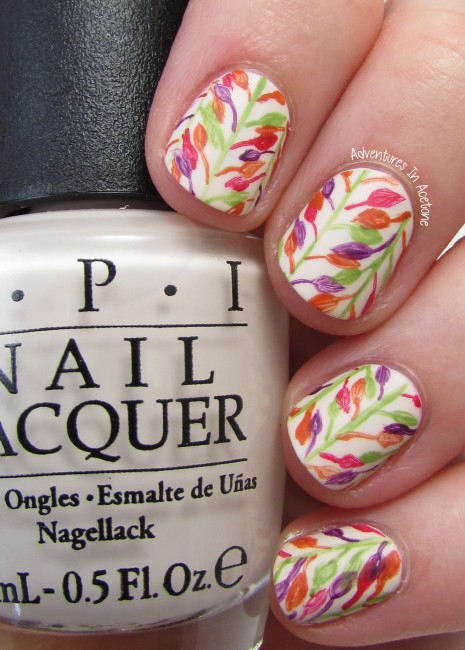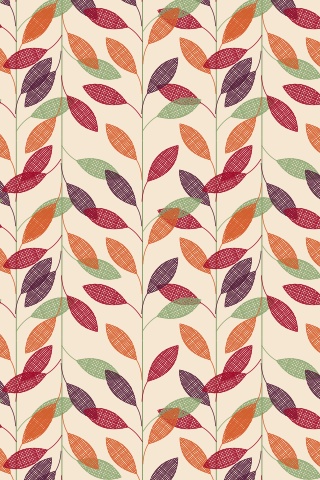 (Image source: http://www.colourlovers.com/pattern/1988606/before_winter_comes)
I love that pattern design! Check out what the other ladies did for Day 3 below:
Loading InLinkz ...
If you enjoyed this post, please Sign Up for email updates and you will have the latest news, reviews, nail art, and tutorials delivered right to your inbox! Never miss a post from Adventures In Acetone again. Thank you so much for reading.
– Let's paint something amazing! –