Press Sample
Good morning, readers! It's time for another Addicted to Holos Indie Box. Where are my holo fans at? This release will include 5 holographic polishes from Blue-Eyed Girl Lacquer, Literary Lacquers, Philly Loves Lacquer, Sweet Heart Polish, and The Polish Bar. As with the previous box I reviewed, this one will be open for a week long preorder window starting tomorrow. Unfortunately, it's been super rainy again here in Florida so these photos were taken indoors under direct lighting to try to show the holo. I believe they may be even more holo in the sun–if I ever get some of that over here. Let's take a look!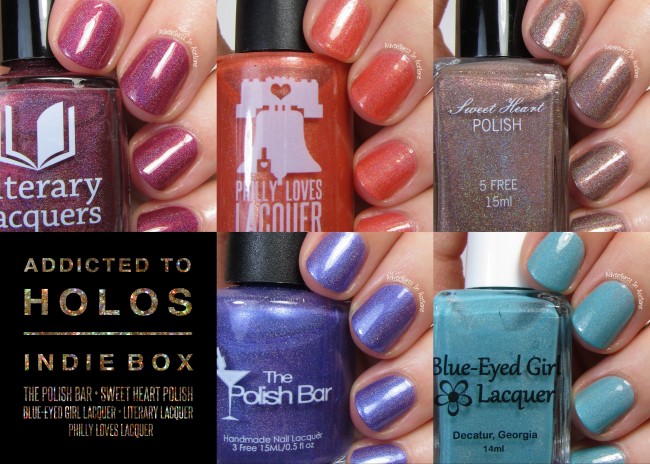 Literary Lacquers Phoenix In Her Blood
A black cherry linear holo (inspired by Shakespeare's Sonnet XIX).
I'm showing three easy coats below with top coat.
I love the muted tone of this color and the holo is beautiful.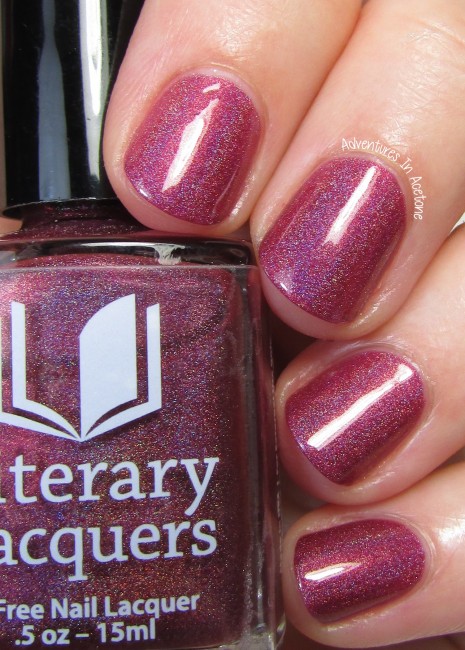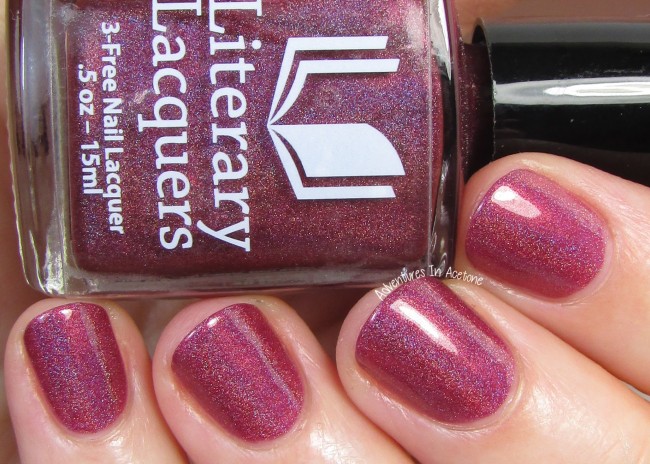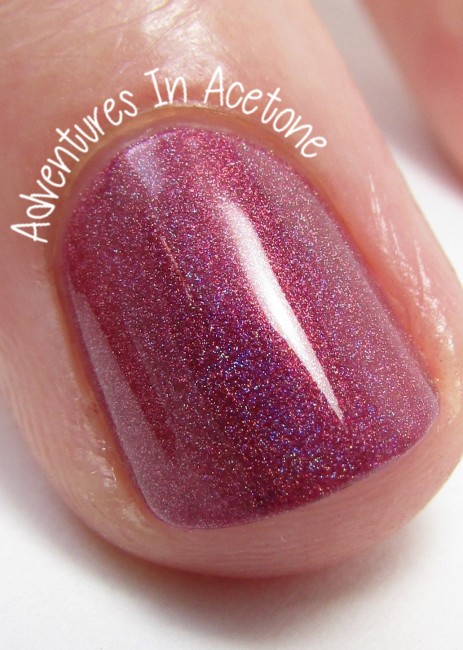 Philly Loves Lacquer Taisteal Sábháilte (Safe Travels)
A coralesque orange linear holo with gold flash and copper shimmer.
I'm showing two easy coats below with top coat. There is slight visible nail line at two coats but I didn't feel the need to add a third. Loving the shimmer in this one!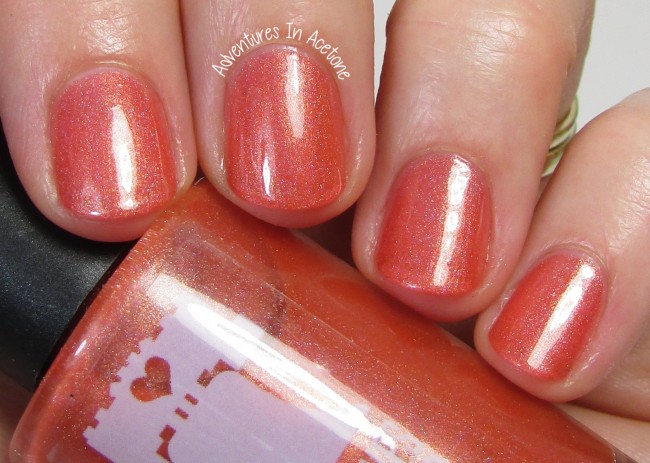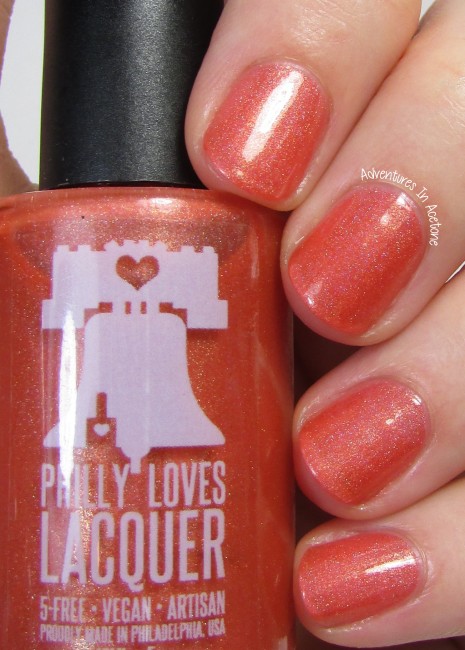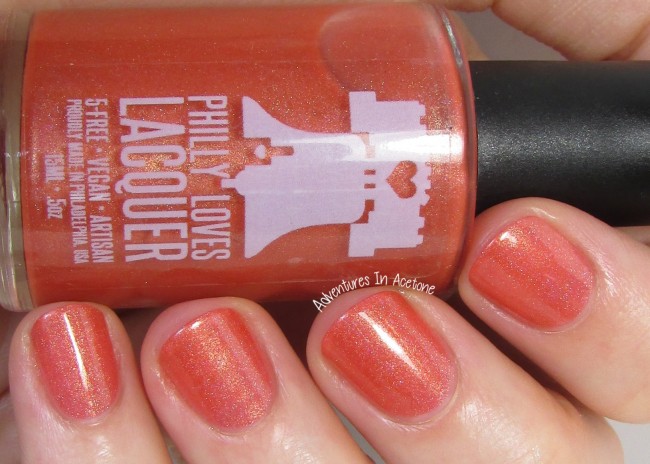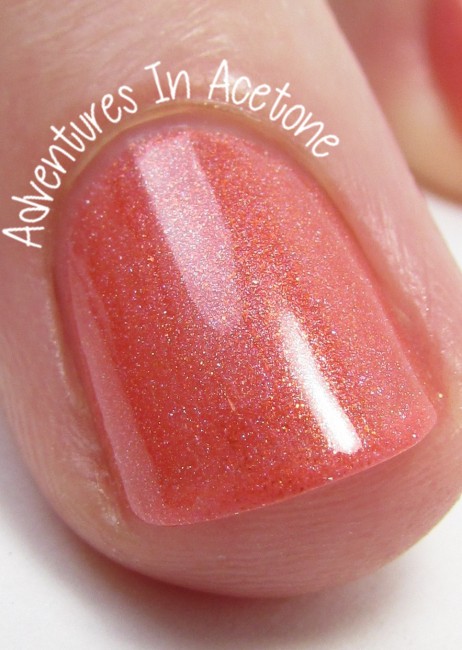 Sweet Heart Polish Sugar & Spice
A warm brown linear holographic with a pink flash and copper holographic glitter.
I'm showing two buttery coats below with top coat.
I love this shade of brown, it's not too dark for my pale skin and the added shimmer and glitter made this interesting indoors as well.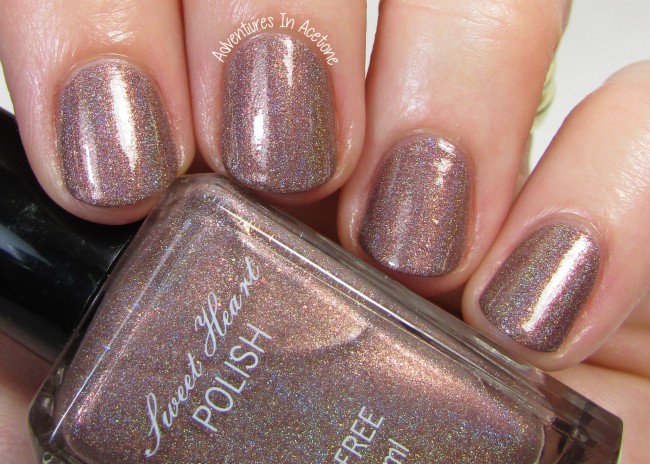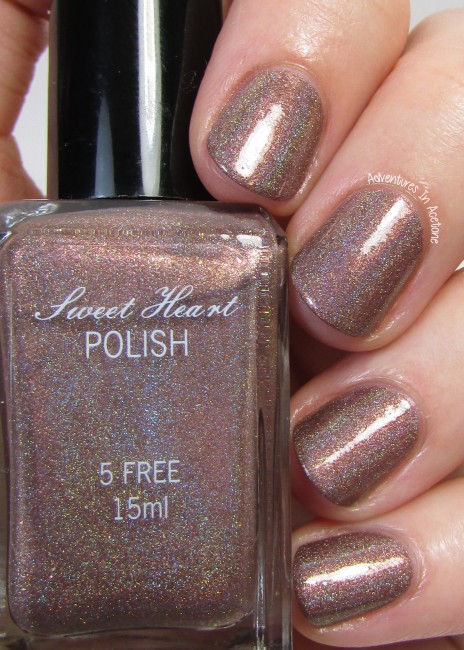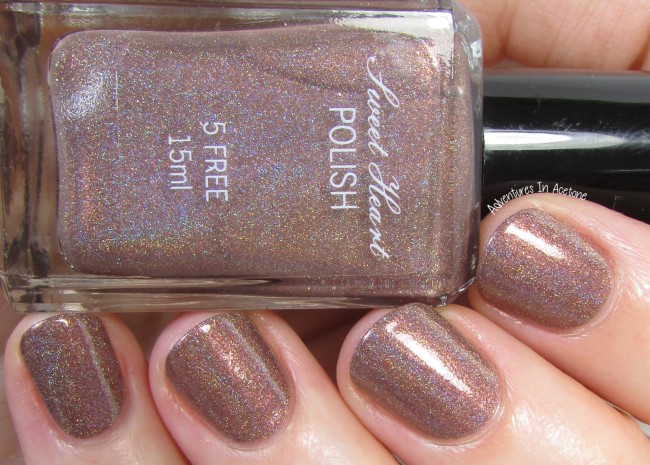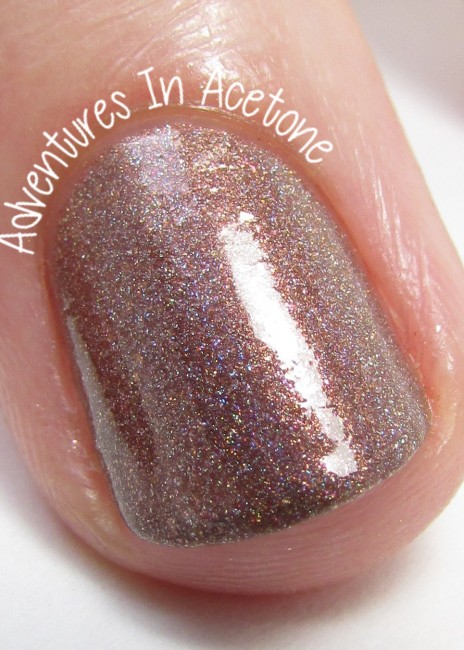 The Polish Bar Purple Mist
A medium purple linear holographic with tiny pewter holographic glitter.
I'm showing three thin coats below with top coat.
The thinner formula shows off the holo nicely and this is a great purple!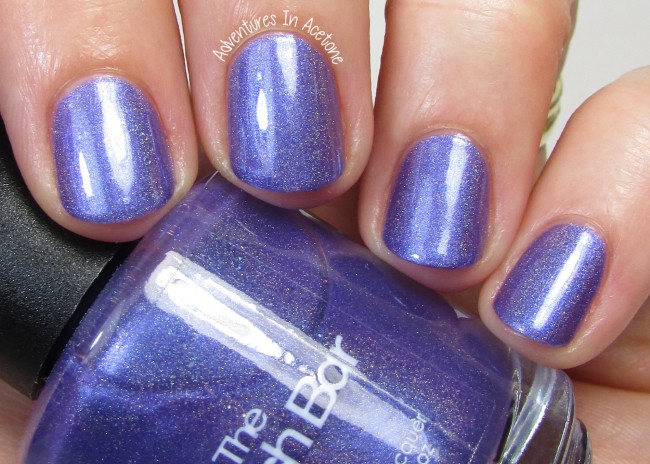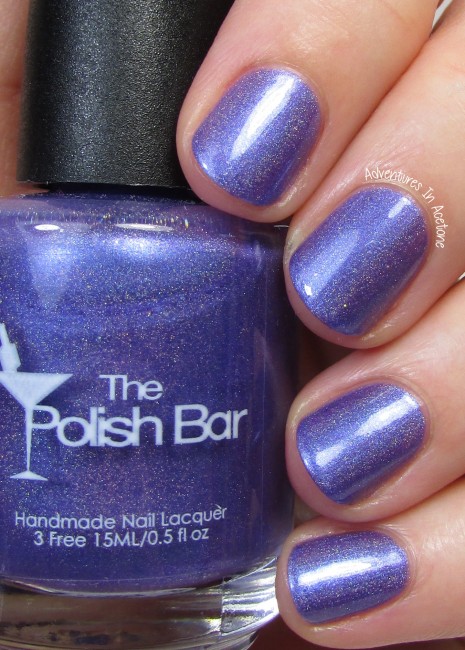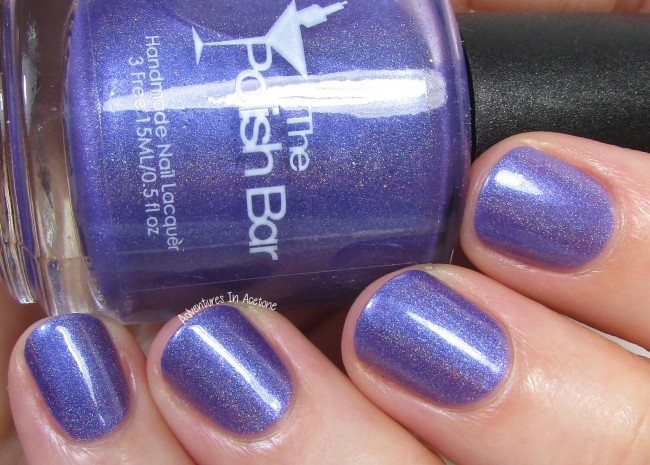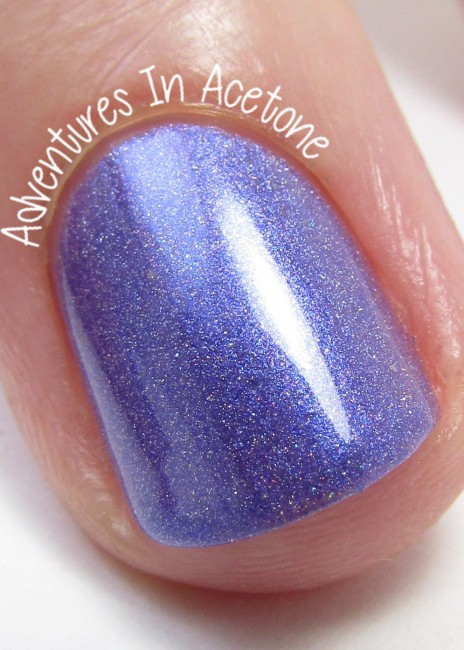 Blue-Eyed Girl Lacquer Sepulcher by the Sea
Mint jelly linear holo with gold and pink glass flecks.
I'm showing two coats with top coat below.
Oh gosh, this color is amazing. It's a very "Jacki Color" and the added flecks made this stunning indoors as well.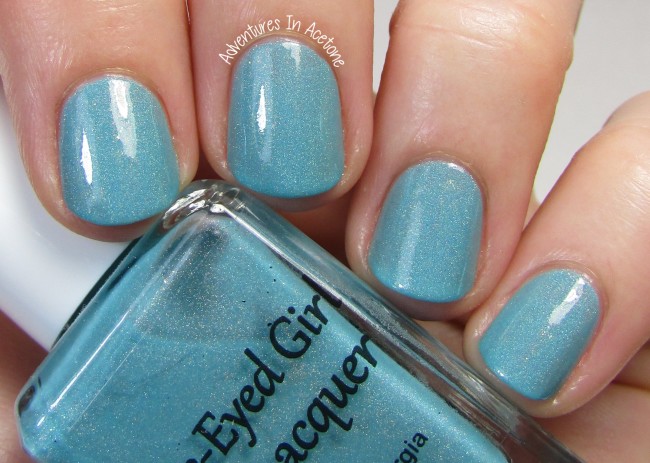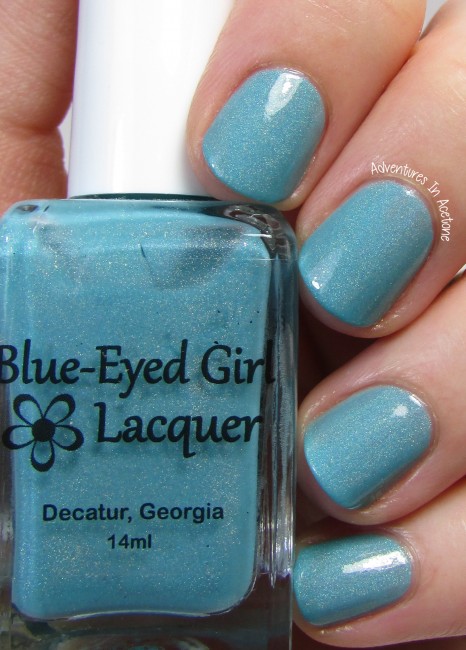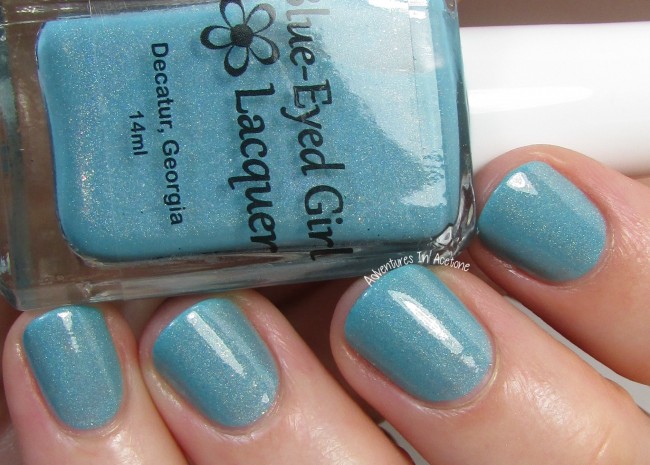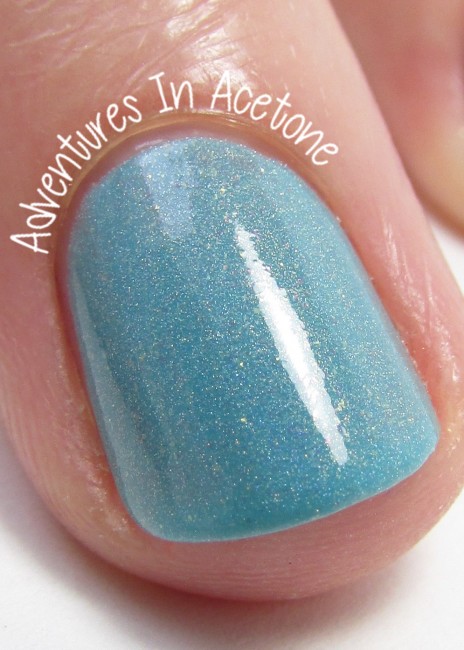 There you have them! Which are your favorites? The boxes will be up for preorder at the shop from 10/5/2015 through 10/12/2015. Once the preorder closes, boxes will ship out within two weeks as they will need time to make sure they've made enough stock.  All polishes in the box will be limited edition and only available for the month they are offered.  The Addicted to Holos Box will be offered every other month, so the next one will be available in December.  
The Addicted to Holos Box will cost $50 plus shipping – please note that they have reduced the original price by $10.  Shipping is open to both domestic US addresses as well as international addresses.  Shipping within the US will be flat rate priority, and shipping internationally will be sent first class to avoid steep shipping costs.
Addicted to Holos links: http://addictedtoholos.bigcartel.com/  |  https://www.facebook.com/addictedtoholos  |  www.instagram.com/addictedtoholosindiebox
*The polishes in this post were sent for me to review with my honest opinion.
If you enjoyed this post, please Sign Up for email updates and you will have the latest news, reviews, nail art, and tutorials delivered right to your inbox! Never miss a post from Adventures In Acetone again. Thank you so much for reading.
– Let's paint something amazing! –