Good afternoon, readers! It's Day 3 of Food Week with The Digit-al Dozen, and I have a fun mani to share with you today! We love taco night at our house, it happens at least every other week–sometimes we have it each week! It's so easy for everyone to build their meals and put what they want on their taco shells. Since it's one of our favorite meals, I had to turn it into a mani!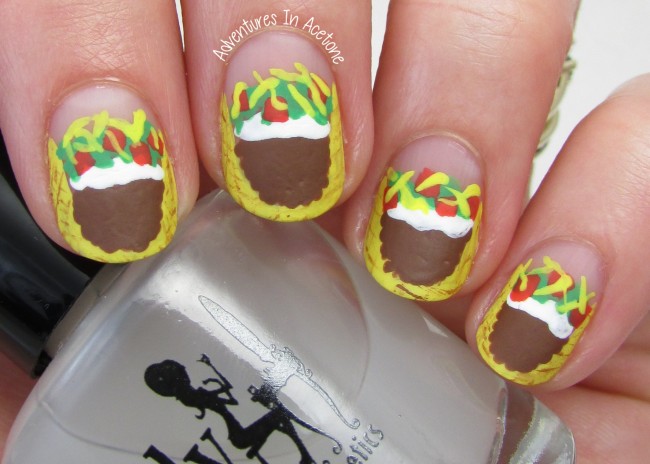 I created this look using all acrylic craft paints from Michaels craft store and topped them with a coat of Girly Bits Polish Matte'rs matte top coat. This is my second time trying the Girly Bits matte top coat and I am so happy that it didn't smear my nail art either time. Typically, I paint a coat of shiny top coat over a mani that I know won't smear the art, and then top it with a matte top coat. However, this is working beautifully so far and allowing me to skip that step!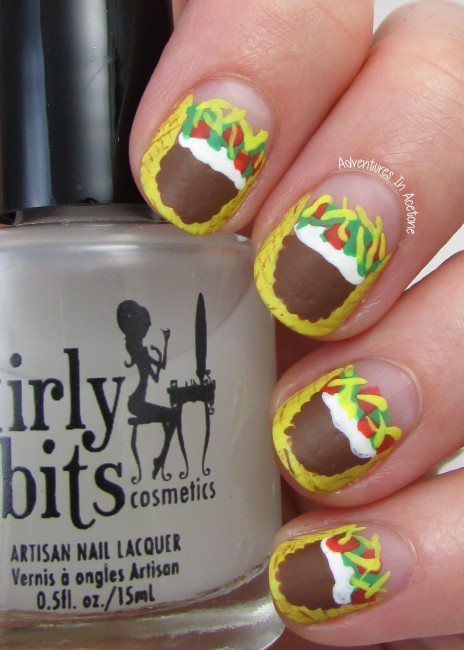 What do you think? Do you have taco night at your house? Check out the rest of the Digit-al Dozen ladies below and see what they did for Day 3:
Loading InLinkz ...
If you enjoyed this post, please Sign Up for email updates and you will have the latest news, reviews, nail art, and tutorials delivered right to your inbox! Never miss a post from Adventures In Acetone again. Thank you so much for reading.
– Let's paint something amazing! –