Good afternoon! I have a sweet manicure for Day 4 of Food Week with The Digit-al Dozen! Mr. Adventures In Acetone and I are huge fans of Oreo cookies. Specifically, Double Stuf Oreos dipped in milk. It's our secret dessert some nights after the kids have gone to bed while we are catching up on Netflix shows. Oh come on, we can't be the only ones who save dessert for after the kids are asleep, right?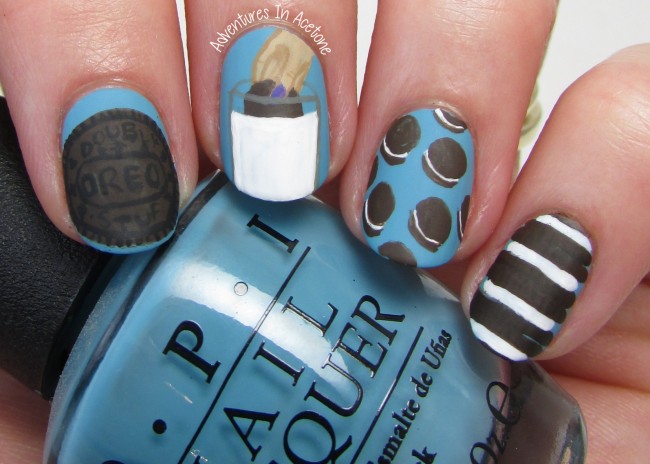 The base is 3 thin coats of OPI Can't Find My Czechbook. I used acrylic craft paint for all of the details and sealed them in with one coat of Girly Bits Polish Matte'rs matte top coat.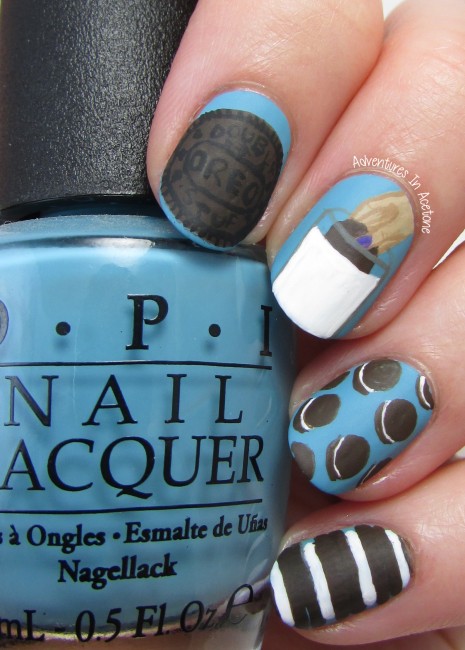 What do you think? Are you an Oreo cookie fan? Which type is your favorite? Come back tomorrow for the last day of Food Week with The Digit-al Dozen and check out what the other DD ladies painted for Day 4 below.
Loading InLinkz ...
If you enjoyed this post, please Sign Up for email updates and you will have the latest news, reviews, nail art, and tutorials delivered right to your inbox! Never miss a post from Adventures In Acetone again. Thank you so much for reading.
– Let's paint something amazing! –