Good morning, readers! It's Day 3 of Rainbow Week with The Digit-al Dozen and I am really happy with my mani for today. I really love each time I paint galaxy nails, and this could be my favorite color combo yet! Galaxy nail art is basically just sponging random colors on the nail, adding some sparkles and flakes, and adding some white stars. It's so random and easy because it's impossible to mess up.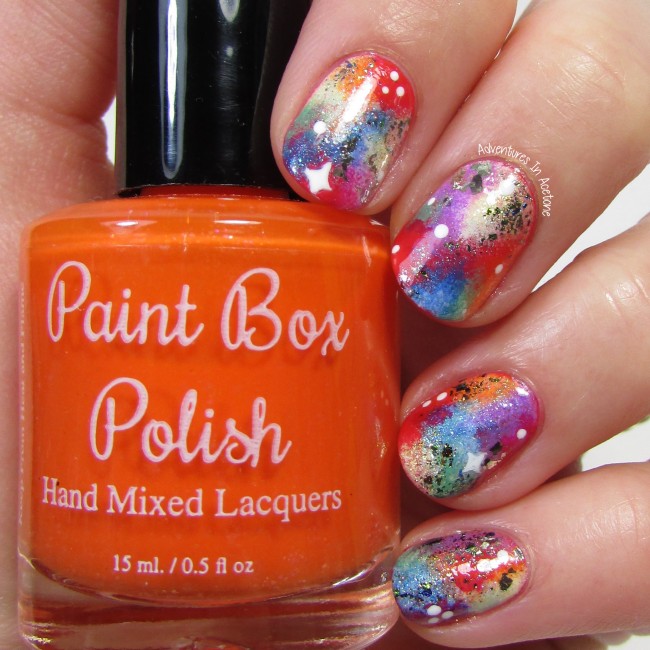 I began with two coats of OPI 5 Apples Tall.
I tore a makeup sponge into little pieces and used tweezers to sponge the following polishes onto the nails, beginning with Rica Whiteout as a base for the lighter colors: Paint Bow Polish Fizzing Whizbees, KBShimmer Mai Tai One On, Zoya Ness, OPI My Pal Joey, OPI I Sea You Wear OPI, and KBShimmer Sarong Place, Sarong Time.
After the colors were on the nails, I used sponge pieces to dab extra sparkle with Elevation Polish Pitaraq, Elevation Polish East London, and KBShimmer Sterling Example.
I added white dots and stars with Rica Whiteout.
I sealed in the design with a coat of Rica Glossy Glam.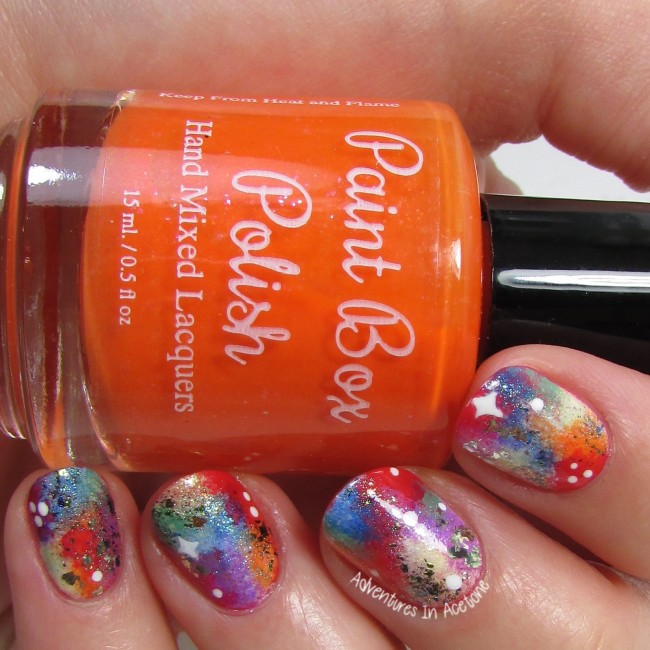 What do you think? Check out what the other Digit-al Dozen ladies did for day 3 below:

Loading InLinkz ...
If you enjoyed this post, please Sign Up for email updates and you will have the latest news, reviews, nail art, and tutorials delivered right to your inbox! Never miss a post from Adventures In Acetone again. Thank you so much for reading.
– Let's paint something amazing! –