Press Sample
Good morning, readers! It's time for a new Digit-al Dozen Week and it's all about Rainbows! I can't wait to see all of the colorful and fun manis from the rest of the ladies this week. My first look is so super easy and I've been saving these KBShimmer Rainbow Drips & Swirls Water Slide Decals for this week. Paired with a simple solid accent nail of KBShimmer Breaking Blues, this is a fun look for the hot days of summer.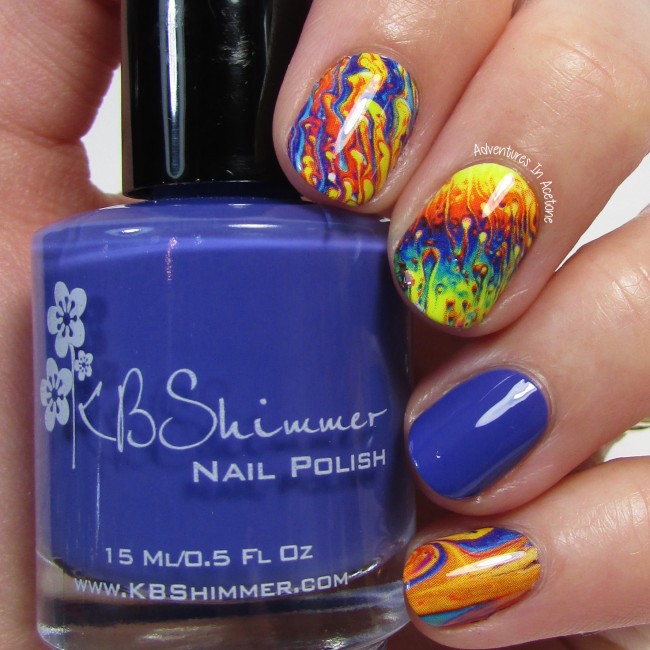 My ring fingers were painted with two coats of KBShimmer Breaking Blues.
My thumbs, index fingers , middle fingers, and pinkies were first painted with a white creme base.
I cut out the KBShimmer Rainbow Drips & Swirls Water Slide Decals and dropped them into a small cup of water for about 10 seconds.
One nail at a time, I slid the decal off of the paper backing and applied it to the white nails.
I used acetone and a cleanup brush to melt away the excess decal from the sides and tip of the nail.
After letting the decals dry for 10 minutes, I carefully applied a coat of KBShimmer Clearly on Top.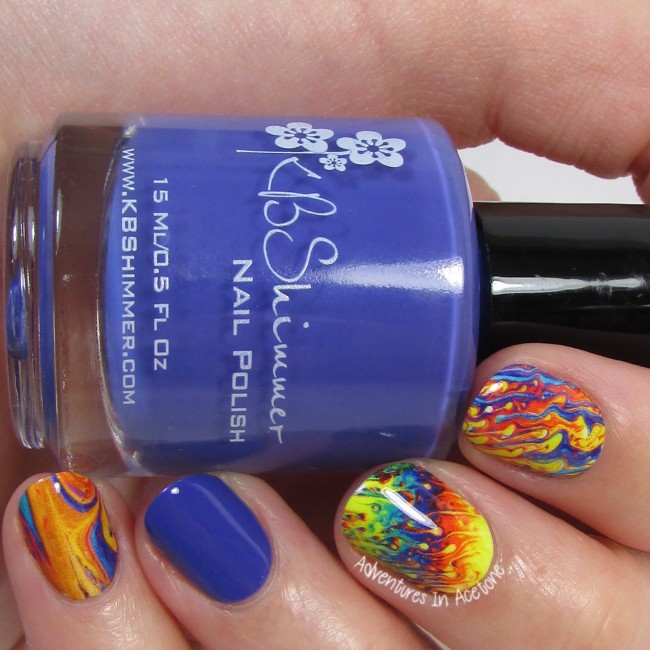 What do you think of these fun water slide decals? I wouldn't typically choose decals for a Digit-al Dozen art week, but these were just TOO perfect to not include in Rainbow Week. These Rainbow Drips & Swirls Water Slide Decals are available on KBShimmer.com now for only $2.95/sheet.
KBShimmer is available at the following shops now:
http://www.livelovepolish.com/collections/kbshimmer
http://www.harlowandco.org/collections/kbshimmer
www.amazon.com/shops/kbshimmer
*The polish and water slide decals in this post were sent for me to review with my honest opinion.
Check out what the other Digit-al Dozen ladies have painted for Day 1 of Rainbow Week below

Loading InLinkz ...
If you enjoyed this post, please Sign Up for email updates and you will have the latest news, reviews, nail art, and tutorials delivered right to your inbox! Never miss a post from Adventures In Acetone again. Thank you so much for reading.
– Let's paint something amazing! –