Good morning, readers! This week's 40 Great Nail Art Ideas prompt is Mint Green. I've gone with mint green leopard print, paired with a nude base and a sparkly rose gold foil. Leopard print is one of the easiest free hand nail art designs and all you need is a dotting tool!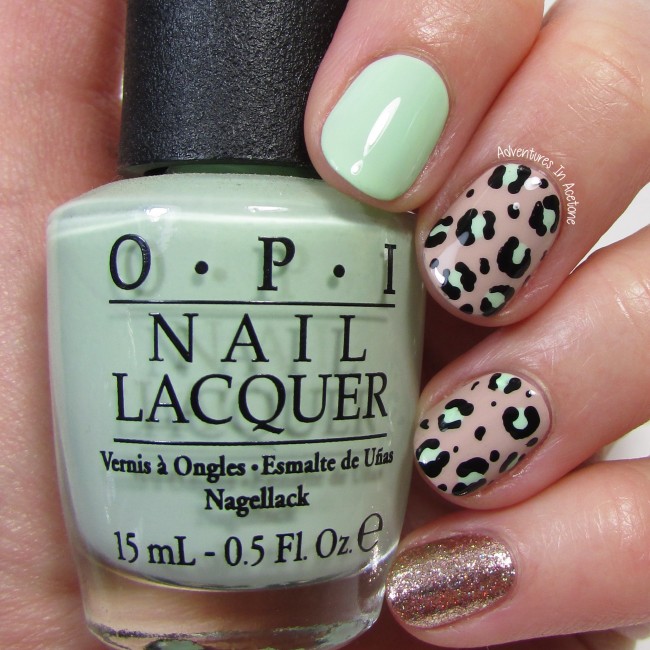 My index fingers and thumbs were painted with three thin coats of OPI That's Hula-rious!
My pinkies were painted with two coats of KBShimmer One Night Sand.
My middle and ring fingers were painted with a few coats of OPI Do You Take Lei Away?
Once they were dry, I used a medium dotting tool to make random blobs with OPI That's Hula-rious! 
Lastly, I used Rica Blackout and a small dotting tool to paint blobby outlines around the mint green blobs.
I also added a few messy dots in between the leopard spots.
I carefully painted a coat of Rica Glossy Glam on all of the nails to seal them in.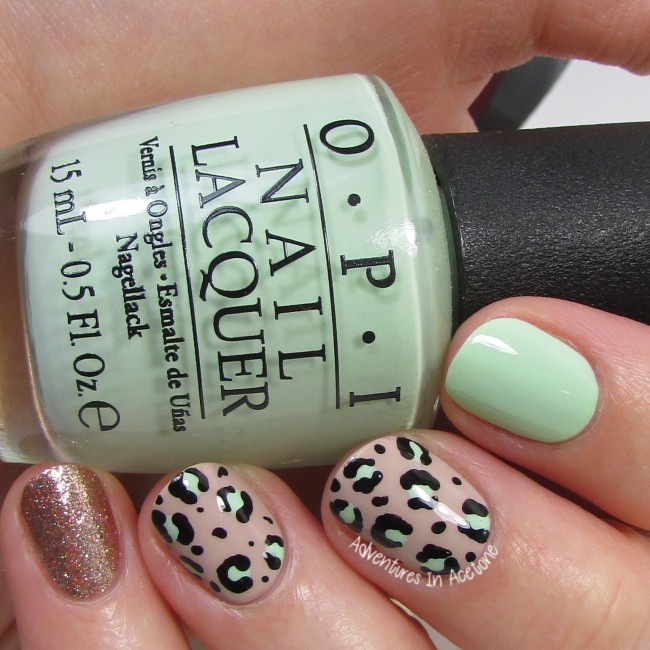 What do you think? Check out what the other Crumpet's Nail Tarts did for Mint Green below:

Loading InLinkz ...
If you enjoyed this post, please Sign Up for email updates and you will have the latest news, reviews, nail art, and tutorials delivered right to your inbox! Never miss a post from Adventures In Acetone again. Thank you so much for reading.
– Let's paint something amazing! –