Good morning, readers! I have a fun mani to share with you today that I wore for Mother's Day! My obsession for gorgeous LuLaRoe clothing is still in full force and I was so happy to snag this constellation maxi skirt! My whole family loves space, stars, constellations, etc. so even my husband was really excited when he saw this print. I paired it with a knotted red Classic Tee and just HAD to paint matching nail art. It was Mother's Day, afterall! This mani was pretty simple to create and I painted constellations just as I saw them on the skirt. Let's take a look!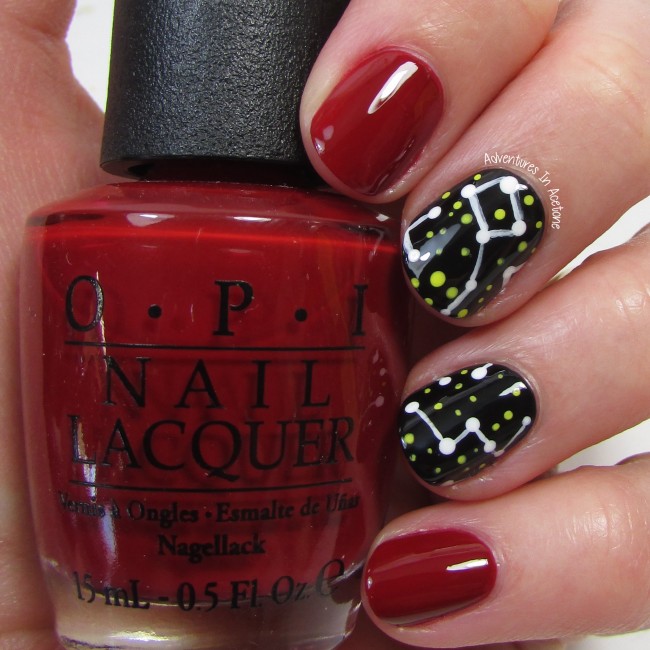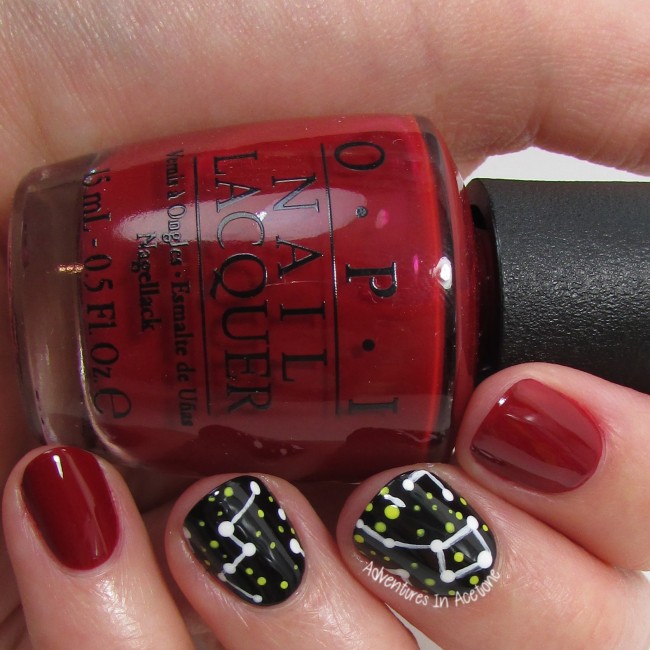 My thumbs, index fingers, and pinkies were painted with two coats of OPI All I Want for Christmas (Is OPI).
My middle and ring fingers were painted with two coats of OPI Never Have Too Mani Friends!
Once the black nails were dry, I used acrylic craft paint for the constellation details. A medium dotting tool was used for the white stars and a detail brush painted the connecting lines. A small dotting tool was used to add random yellow stars to mimic the skirt design.
I topped all of the nails with a coat of KBShimmer Clearly on Top.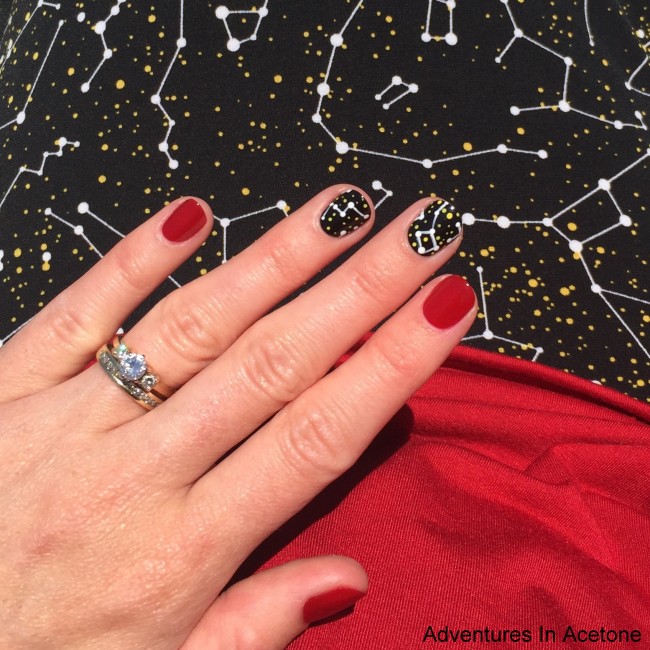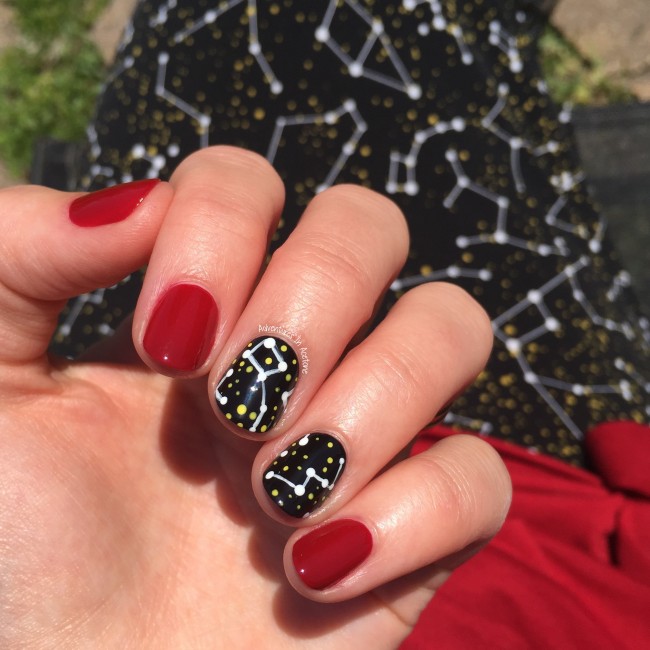 And here is a bonus picture of me in this outfit with my husband and little sister.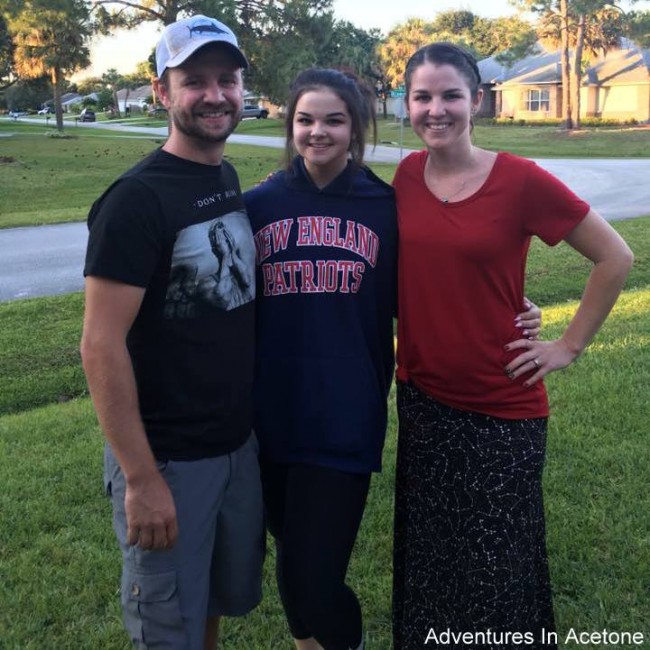 What do you think of this mani?
If you enjoyed this post, please Sign Up for email updates and you will have the latest news, reviews, nail art, and tutorials delivered right to your inbox! Never miss a post from Adventures In Acetone again. Thank you so much for reading.
– Let's paint something amazing! –