Press Sample
Good morning, readers! It's Day 4 of Gradient + Week with The Digit-al Dozen. Today I picked what, in my opinion, is the easiest and quickest type of gradient: a stamped gradient! The actual stamped image is blended colors over a solid base. It looks super cool and the cleanup is way better. To get this effect, you just dab different colors of polish on the edge of the stamping plate image and scrape them across together a couple of times, blending the edges between the colors.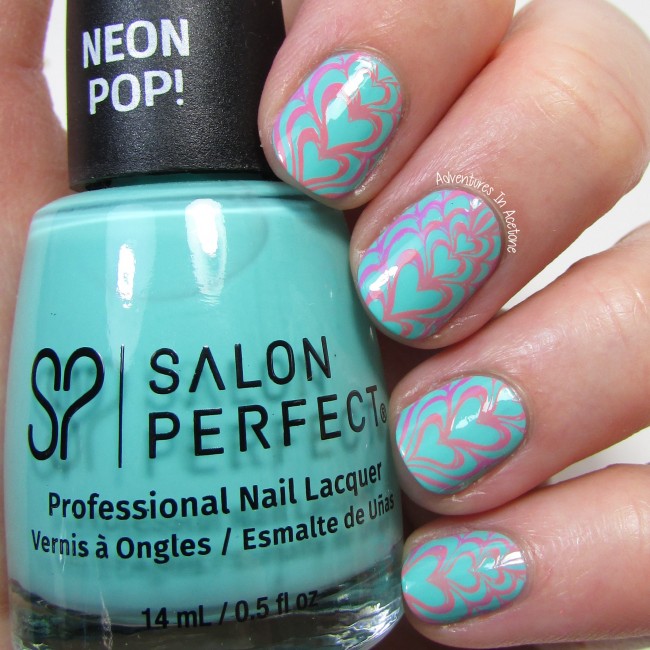 I began with two coats of Salon Perfect Mer-made of Money.
I then applied Liquid Palisade around my nails to help with cleanup.
On the Bundle Monster BMXL-210 stamping plate, I dabbed Mundo de Uñas Nabu in the center of the edge of the image and one dab on each side with Mundo de Uñas Mexican Pink. Then, I used my plastic scraper to drag those dabs across the stamping plate image a couple of times, blending the colors together.
I used my XL clear stamper from ÜberChic to pick up the image and centered it onto the nail, pressing down and rocking it back and forth to get the edges.
I removed the Liquid Palisade with tweezers and cleaned up any excess with acetone and a cleanup brush.
I sealed everything in with a coat of NYC Grand Central Station quick drying top coat.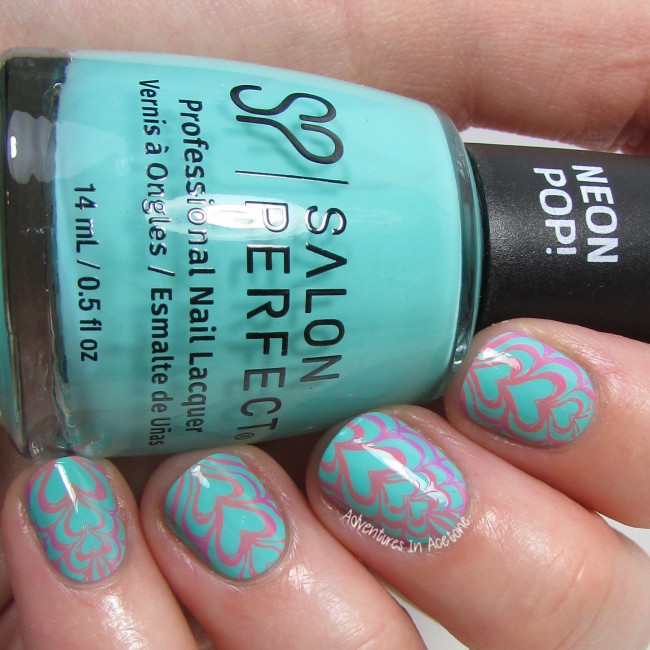 What do you think? Can you see the gradient of colors in the stamped image?
Salon Perfect polishes are available at Walmart stores for $3.98 each and the Neon POP! Collection will be in a promo display until August.
*The polishes in this post were sent for me to review with my honest opinion.
Check out the other Digit-al Dozen ladies below:

Loading InLinkz ...
If you enjoyed this post, please Sign Up for email updates and you will have the latest news, reviews, nail art, and tutorials delivered right to your inbox! Never miss a post from Adventures In Acetone again. Thank you so much for reading.
– Let's paint something amazing! –