Good morning, readers! It's another Digit-al Dozen art week and the theme is Inspired by Pinterest. That means anything goes and I can't wait to share the manis I have planned! I first found this print by John Tibbott called The Last Polar Bear pinned here. The simplicity drew me in, and the upside down mermaid scale pattern seemed easy enough to freehand. After I finished my mani, something kept nagging at me that the nails looked familiar somehow. A little looking around proved that my fellow DD member, Hannah from The Dalai Lama's Nails had recreated the same print during Winter Wonderland Week! Haha, whoops. You can check out her mani here!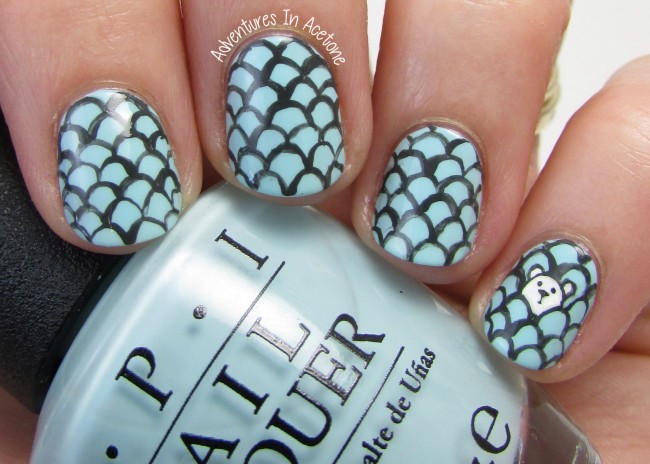 I began with three thin coats of OPI Gelato On My Mind.
Next, I used a dark grey acrylic craft paint and my Pure Color No. 10 detail brush to paint on the "upside down mermaid scales" pattern.
For the polar bear, I filled in a scale with white acrylic paint and added the ears and facial details.
I sealed the mani with KBShimmer Clearly on Top.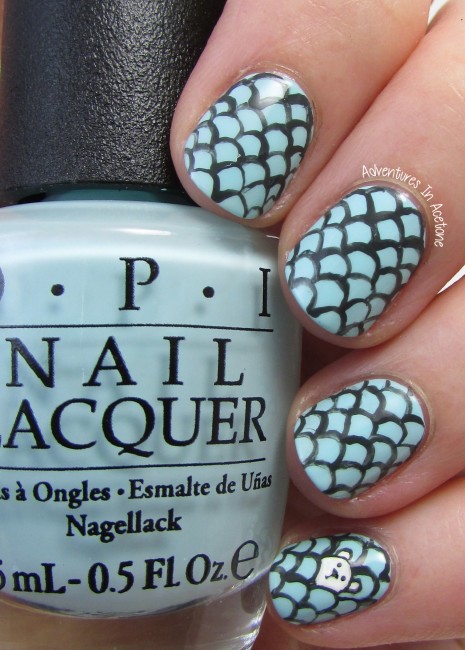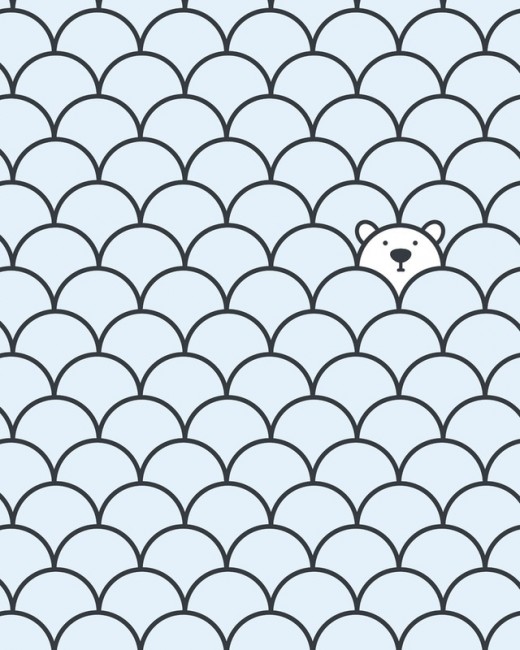 (Image Source: https://society6.com/product/the-last-polar-bear-es3_print#1=45)
What do you think? I'm wishing I'd had a mermaid scale stamp to expedite the mani process but I still like how they turned out! Come back tomorrow to see the next Pinterest Inspired mani. Check out what the other ladies were inspired by for Day 1 below!
Loading InLinkz ...
If you enjoyed this post, please Sign Up for email updates and you will have the latest news, reviews, nail art, and tutorials delivered right to your inbox! Never miss a post from Adventures In Acetone again. Thank you so much for reading.
– Let's paint something amazing! –