Press Sample
Affiliate Link
Good morning, readers! I have teamed up with Madam Glam for an early Black Friday promotion for you! I have 4 more soak off gel polishes to share and an awesome coupon code at the end of this post.
Are you new to soak off gel polish? I originally reviewed Madam Glam Honeydew so I urge you to visit that post if you haven't before–it has step by step instructions and photos on how to apply soak off gel polish. These polishes were applied using a 12W LED lamp to cure each polish layer, including the gel base and gel top coat(not shown). Gel polish cannot dry without a UV light, so please keep that in mind before you purchase any. You can purchase a light from Madam Glam or on Amazon. These can be worn for a couple of weeks without chips so they definitely have advantages over regular polish.  You can also check out some of my other Madam Glam soak off gel swatches here.
Let's take a look at the 4 gel colors I received this time.
Madam Glam True Fire Brick Red
A bright classic red creme soak off gel polish.
I'm showing three thin coats below with the base and top coat.
There was slight visible nail line showing at two coats so a third was needed. This red is bright and fun!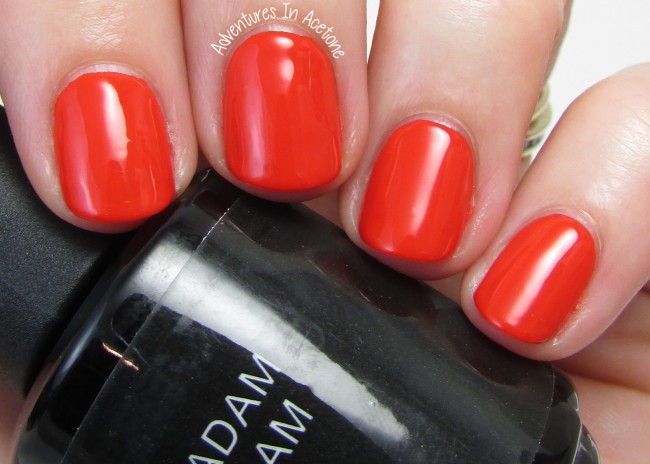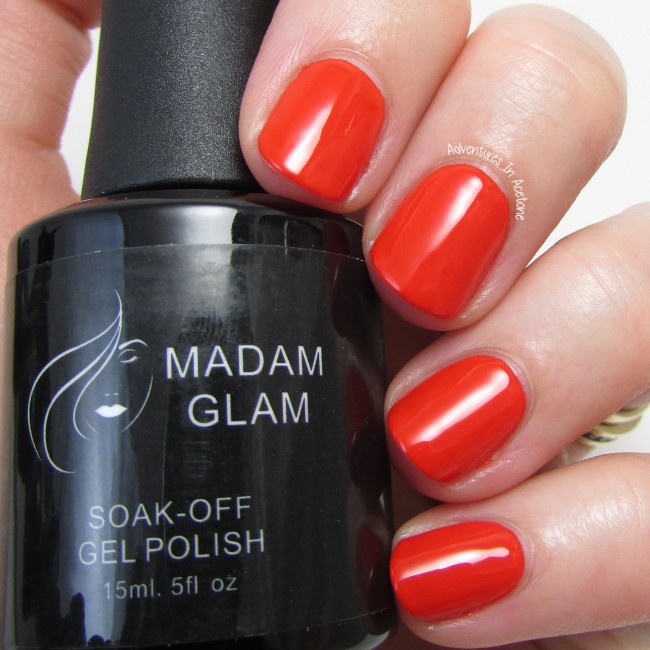 Madam Glam It's Not You, It's Me
A gold foil metallic soak off gel polish.
I'm showing three coats below with base and top coat.
The coverage is great, you could try it as a topper at one coat over another color, but I wanted holiday bling so I built it up on it's own.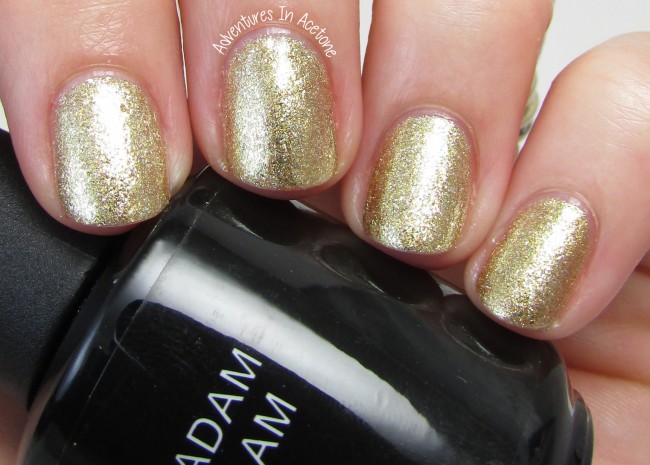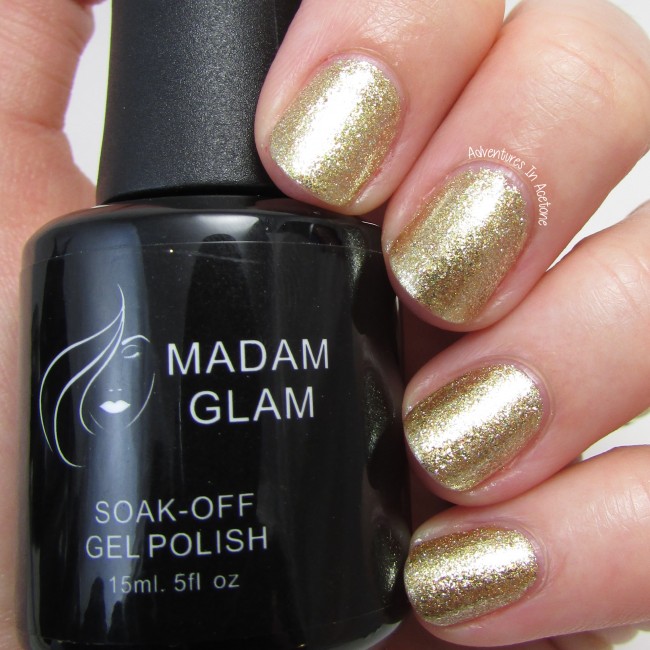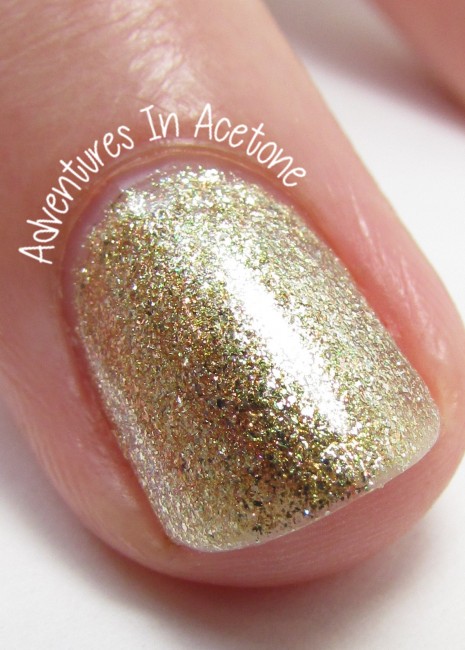 Madam Glam Aqua Blue
Aqua blue creme soak off gel polish.
I'm showing two easy coats below with base and top coat.
This was very opaque and I almost got away with one coat. It is a tad less purple leaning than my camera is showing–for some reason it's pulling toward a periwinkle but it wasn't in person.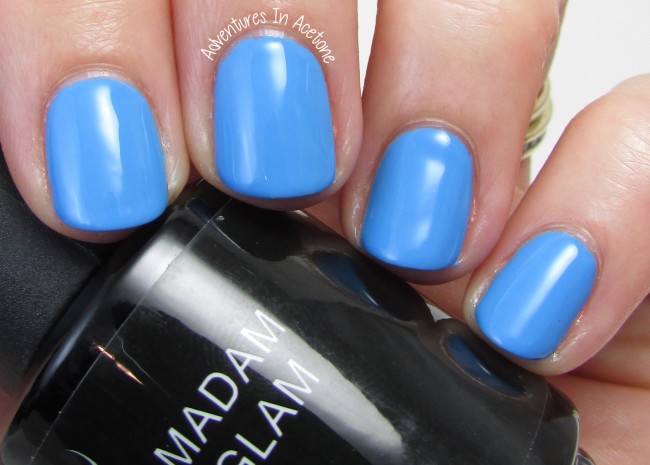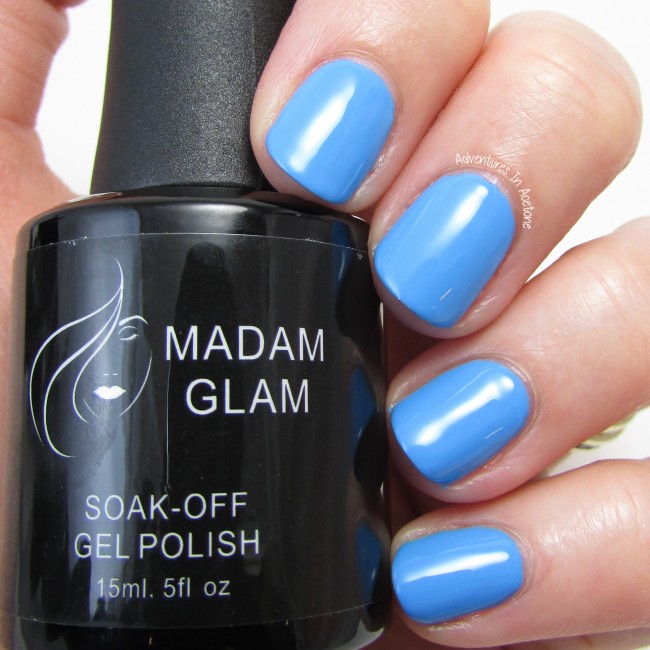 Madam Glam Angel Wings
A pink creme soak off gel polish.
I'm showing three coats below with base and top coat.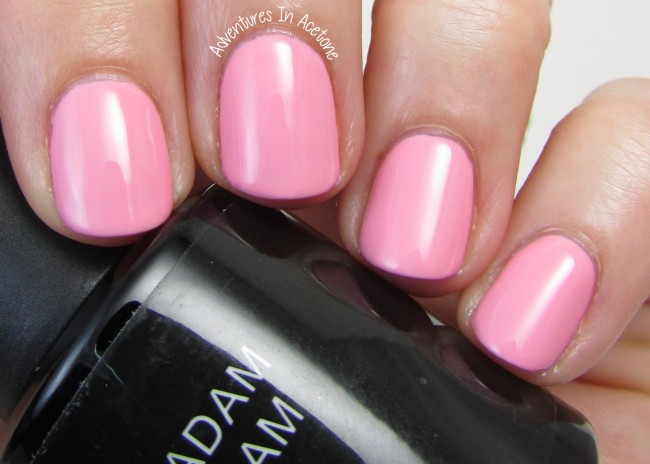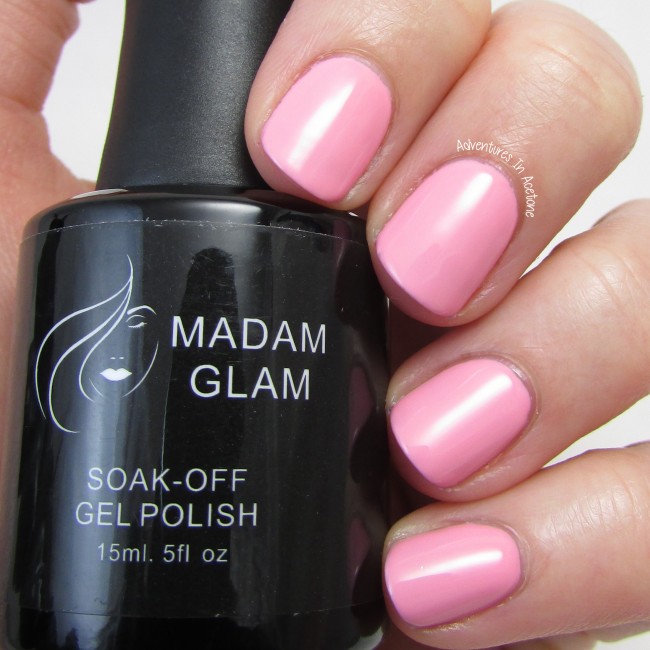 What do you think of these four Madam Glam Soak Off Gel polishes? Which is your favorite? I like them all, but Aqua Blue is a favorite.
Each polish(base coat, top coat, or color) retails for $19.95 each.
I have a great
Early Black Friday Promotion
for you! The first 10 people to use my code: 
BFadventures 
will receive
40% off
your entire order! After the first 10 buyers, it will change to
30% off
. This code is active now until November 27th (night of Black Friday).
Not a gel polish user? They have regular polish as well!
Madam Glam Links
*The polishes in this post were sent for me to review with my honest opinion.
*There is an affiliate link in this post. I will be compensated if you click through and make a purchase.
If you enjoyed this post, please Sign Up for email updates and you will have the latest news, reviews, nail art, and tutorials delivered right to your inbox! Never miss a post from Adventures In Acetone again. Thank you so much for reading.
– Let's paint something amazing! –