Press Release
Another press release for you today! It seems to be the week of news on all of those Fall collections. This is for the OPI Washington D.C. Collection, tons of gorgeous fall colors and I cannot wait to try them. Let's take a look.
OPI TEAMS WITH ACTRESS KERRY WASHINGTON ON FALL/WINTER COLLECTION
With its magnificent mix of the historical and the cosmopolitan – Washington, D.C. is one of the world's most compelling cities. It's also the inspiration for OPI's fall/winter lacquer collection.
OPI Washington DC is the result of the number one salon brand's collaboration with Emmy® and Golden Globe® nominated actress Kerry Washington, recently named the company's first-ever Creative Ambassador. Washington worked closely with OPI co-founder and brand ambassador Suzi Weiss-Fischmann to develop and name the 12 permanent and 3 limited-edition shades, which are all available in both Nail Lacquer and GelColor formulas. "Kerry is a role model, style icon, nail lacquer lover and absolute natural in this new role," said Weiss-Fischmann. "She exemplifies the spirit of Washington, D.C. women, and her bold approach to life is evident everywhere from her acting to her activism to her red carpet style."
"It has been so inspiring to work with Suzi — the first lady of nails — on creating and naming this collection. It's a real art and science to develop color that will appeal to women of all types and skin tones and that mirrors and complements the runway trends for the season" said Washington. "Nail color is a simple but impactful form of individual expression. Wearing bold shades like these is empowering and uplifting, not to mention a perfect way to show some election year spirit!" she added.
The Washington DC palette delivers a dramatic, sophisticated spin on classic fall hues. From the authoritative red of Madam President to the treasury-worthy deep olive of Suzi – The First Lady of Nails, OPI boldly casts its ballot for color pure and powerful. Fashion-forward lush green Stay Off the Lawn!! adds a jolt of power to fall looks, while (air) traffic-stopping yellow Never a Dulles Moment curries favor with movers and shakers. As a bonus, three limited-edition colors bear Kerry Washington's stylish imprimatur.
The OPI Washington, D.C. collection includes the following shades in both nail lacquer and GelColor formulas: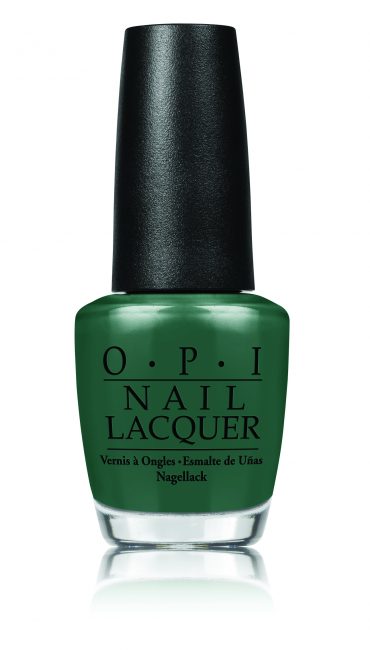 Stay Off the Lawn!!
Don't trespass on this deep, lush green.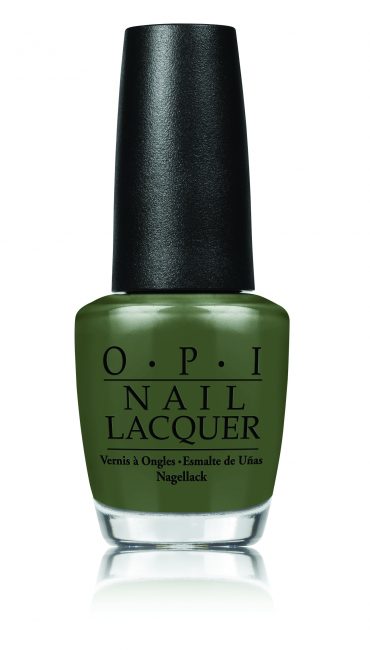 Suzi – The First Lady of Nails
Command the political scene in this chic olive green.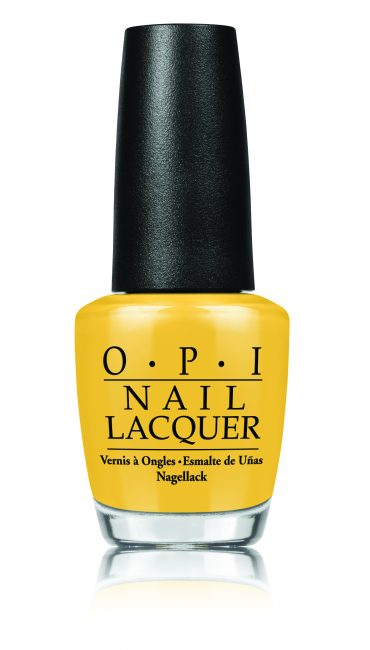 Never a Dulles Moment
A curry yellow seen on airport and fashion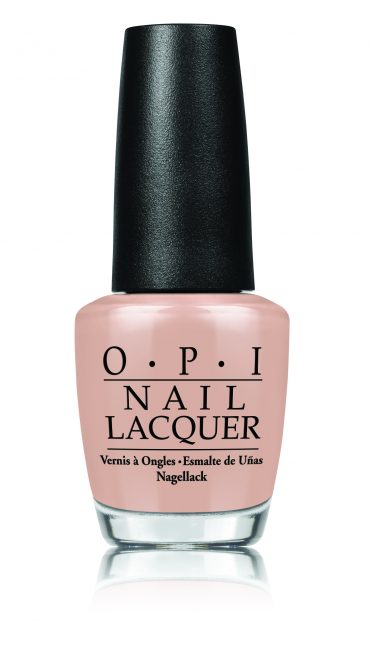 Pale to the Chief
So nearly nude, it's almost scandalous. week runways.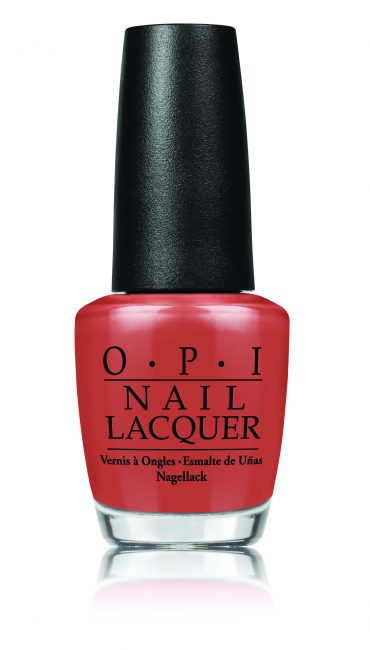 Yank My Doodle
Get a tawny copper mani and call it macaroni.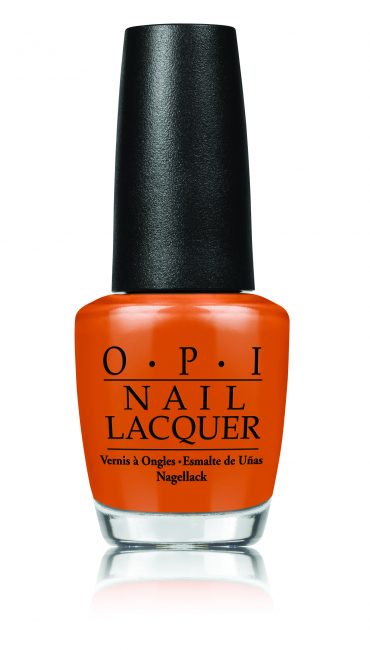 Freedom of Peach
Wearing this creamy peach is your fashion right.
Squeaker of the House
A chocolate brown so yummy, it crosses party lines.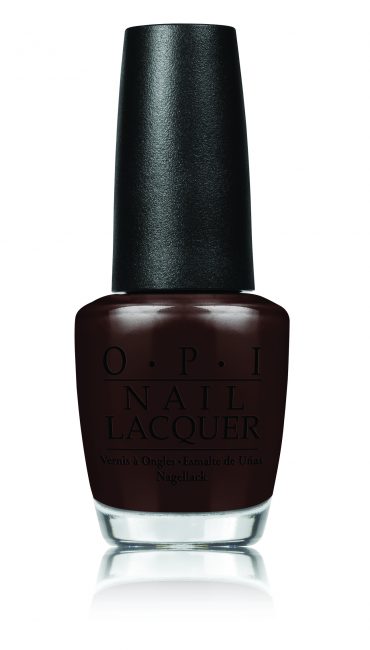 Shh…It's Top Secret!
A deep, deep brown so dark, it's incognito.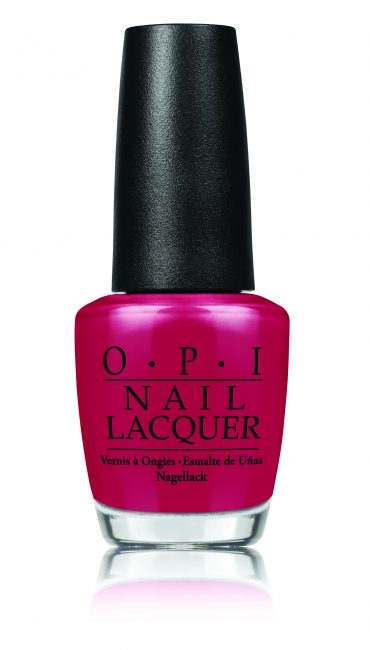 Madam President
A commanding red with real Oval Office power.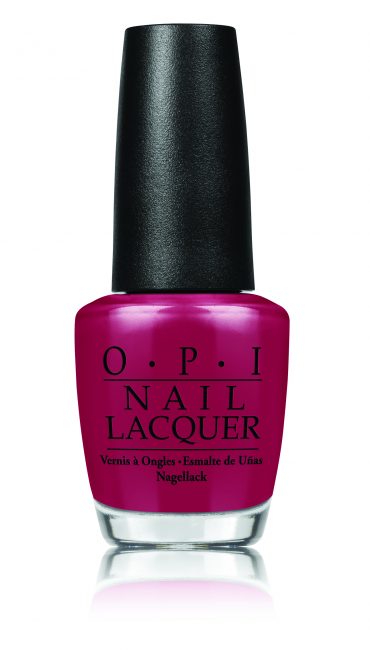 OPI by Popular Vote
It's a landslide victory! This cool apple red is a real winner.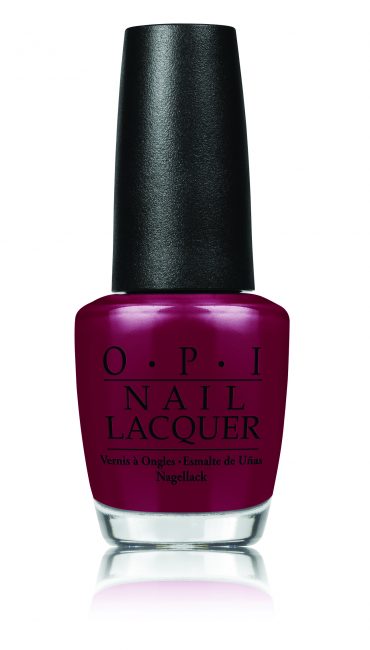 We the Female
You are hereby authorized to wear this empowering garnet.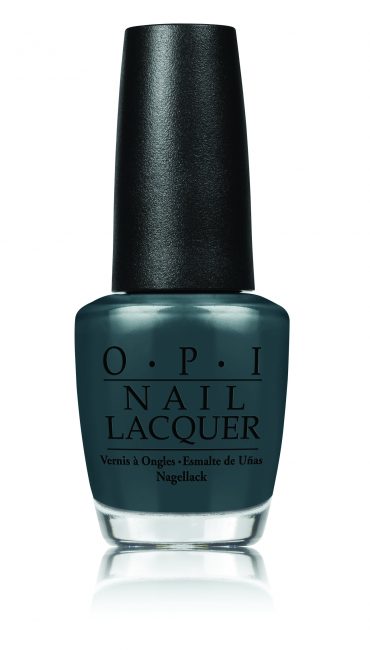 CIA = Color is Awesome
A smart, dusky blue for secret agent fashionistas.
Three special limited-edition "bonus" shades: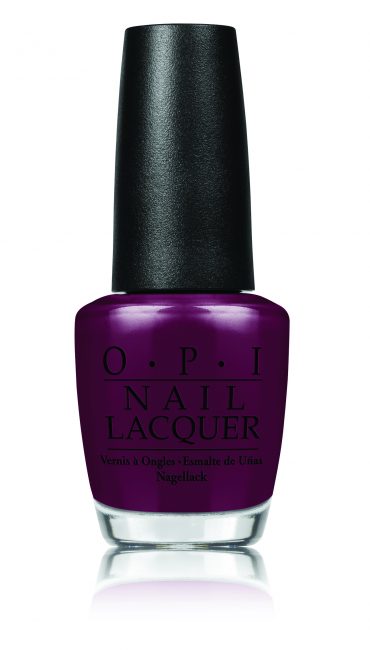 Kerry Blossom
Accomplished stateswomen love this plum with capital flair.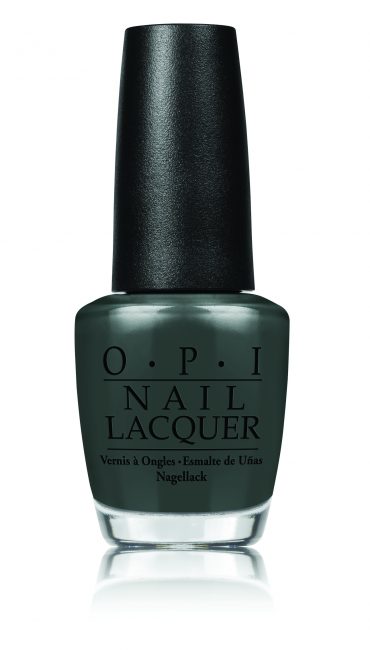 "Liv" in the Gray
This edgy, sophisticated dark gray makes a strong federal case.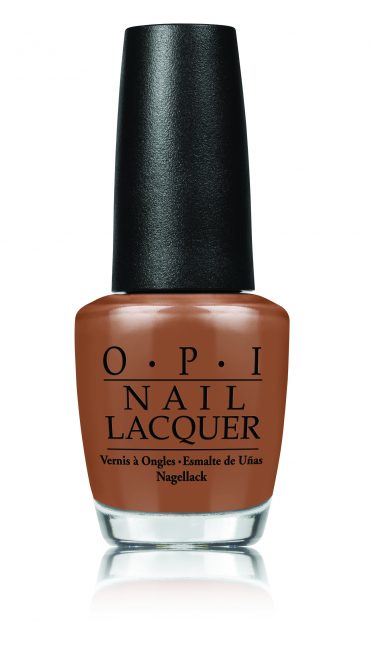 Inside the ISABELLEtway
Washington's movers-and-shakers vie for this caramel crème.
The power of color also comes in small packages. A special, giftable four-pack features mini-versions of four shades. Or get minis of all three limited edition colors with the trio pack of Kerry Blossom, "Liv" in the Gray, and Inside the ISABELLEtway.
OPI Washington DC nail lacquers retail for $10.00 ($12.50 CAN) each, while sets range from $10.95 -$14.50 ($13.95 – $17.95 CAN) at Professional Salons, as well as Beauty Brands, beautybrands.com, Chatters, Dillard's, Regis, ULTA and ulta.com. GelColor is an in-salon, professional service only. For more information, please visit OPI.com. Follow OPI on Twitter and Instagram @OPI_PRODUCTS and go to OPI Products on Facebook to become a fan!
ABOUT OPI PRODUCTS INC.
As the world leader in the professional nail care industry, OPI is committed to providing high-quality products and services to both salons and their customers, along with a focus on industry safety and innovation. Known for its exceptional formula, fashionable colors and iconic names, OPI's heavily- pigmented lacquers are super rich, long-lasting and chip-resistant – offering an affordable luxury to consumers. OPI nail lacquer is available in over 200 shades and contains no DBP, Toluene, or
Formaldehyde. Each lacquer features OPI's exclusive ProWide™ Brush for the ultimate in application. Currently, OPI is available in over 100 countries and retails a full line of professional items, including nail treatments, finishing products, lotions, manicure/pedicure products, files, tools, gels and acrylics. OPI nail lacquers retail for $10.00 ($12.50 CAN) each at Professional Salons, as well as Beauty Brands, beautybrands.com, Chatters, Dillard's, Regis, ULTA and ulta.com. GelColor is an in-salon, professional service only. For more information, please visit OPI.com. Follow OPI on Twitter and Instagram @OPI_PRODUCTS and go to OPI Products on Facebook to become a fan!
ABOUT KERRY WASHINGTON
Emmy® and Golden Globe® nominated Kerry Washington is a versatile and fearless actress who continues to shine on both the big screen and small. A native of The Bronx, Washington has received high acclaim for her work on stage, on television and on film. In television, Washington currently stars in the hit ABC drama "Scandal." For this role, Washington broke barriers by becoming the first African American woman to a headline a network TV show since the 1974 short-lived series "Get Christie Love." In 2013, Washington earned her first primetime Emmy Award nomination for her portrayal of Olivia Pope. She was also awarded an NAACP Image Award for Best Actress and the show won for Best Drama. The NAACP also honored Washington with the President's Award, recognizing special achievement in furthering the cause of civil rights and public service. In spring 2016, Kerry will be seen starring with Wendell Pierce, Greg Kinnear and Jennifer Hudson in HBO's CONFIRMATION, which Kerry also executive produced. An activist, Washington was appointed by President Barack Obama to
the President's Committee of the Arts and Humanities in 2009. She also is an active member of the V- Counsel, an esteemed group of advisors to V-Day, the global movement to end violence against women and girls.
ABOUT COTY INC.
Coty is a leading global beauty company with net revenues of $4.4 billion for the fiscal year ended June 30, 2015. Founded in Paris in 1904, Coty is a pure play beauty company with a portfolio of well-known fragrances, color cosmetics and skin & body care products sold in over 130 countries and territories. Coty's product offerings include such power brands as adidas, Calvin Klein, Chloé, DAVIDOFF, Marc Jacobs, OPI, philosophy, Playboy, Rimmel and Sally Hansen. For additional information about Coty Inc.,
please visit www.coty.com.
If you enjoyed this post, please Sign Up for email updates and you will have the latest news, reviews, nail art, and tutorials delivered right to your inbox! Never miss a post from Adventures In Acetone again. Thank you so much for reading.
– Let's paint something amazing! –