Good morning, readers! Are you a Game of Thrones fan? Pam from Paint Box Polish is releasing her newest collection on Saturday, July 30th, and it is a collection of 7 full coverage holo glitter polishes inspired by Game of Thrones. I am a huge GoT fan so I was really excited to swatch this collection, and the names are so awesome. For those of you who aren't into Game of Thrones, this is a colorful collection of holo glitter jellies that are great for a late summer release! Pam is also releasing three new cuticle oil scents with this collection that fit well with the GoT theme.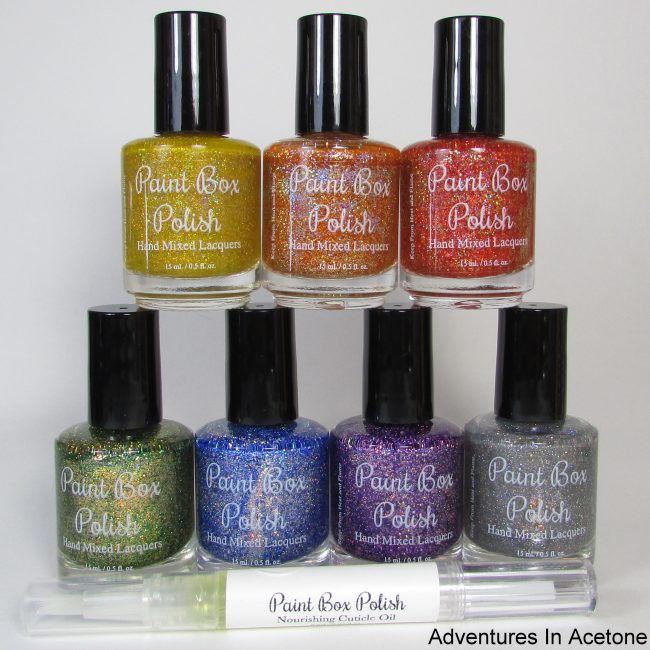 For all of the swatches below, I used two coats with two coats of Paint Box Polish Like Lightning quick dry top coat. This is a new top coat from Paint Box Polish and it is a tiny bit on the thinner side so some polishes may need a second coat (or at least until my bottle is used up a bit and starts to thicken like all top coats tend to do!). It dries nice and fast and it is 5-free! You may notice some VNL (visible nail line) in my swatches below. For the most part, the holo glitter was so sparkly that I didn't notice the slight VNL, but you are welcome to apply a third coat for more coverage if that is more your style. Let's take a look!
Paint Box Polish The Night is Dark and Full of Terrors
Glittery red that shines like the red ruby at Melisandre's throat. (This polish has no anti-aging properties).
I'm showing two coats below with top coat.
Isn't this just gorgeous? Too bad it isn't going to keep my hands from aging.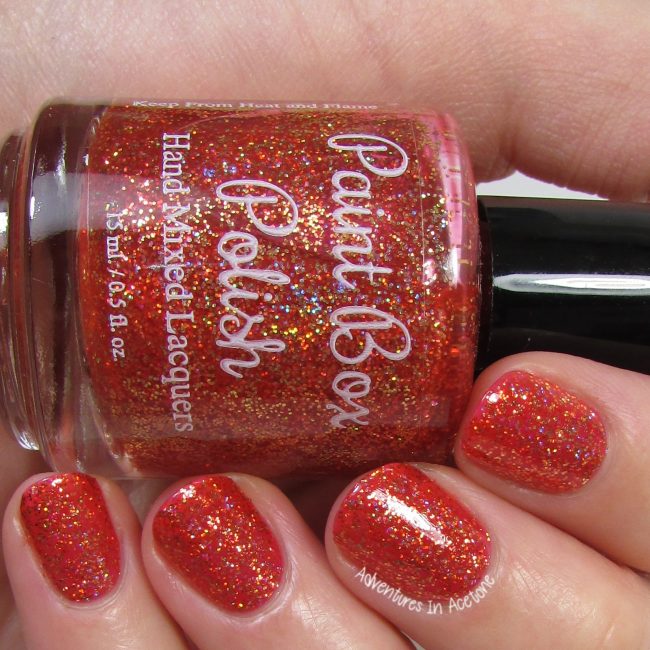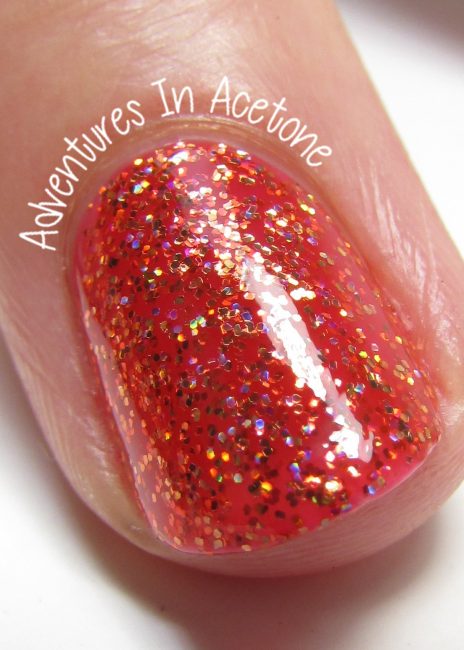 Paint Box Polish Dracarys
An orange as bright as the fire unleashed by Daenerys Targaryen's dragons!
I'm showing two coats below with top coat.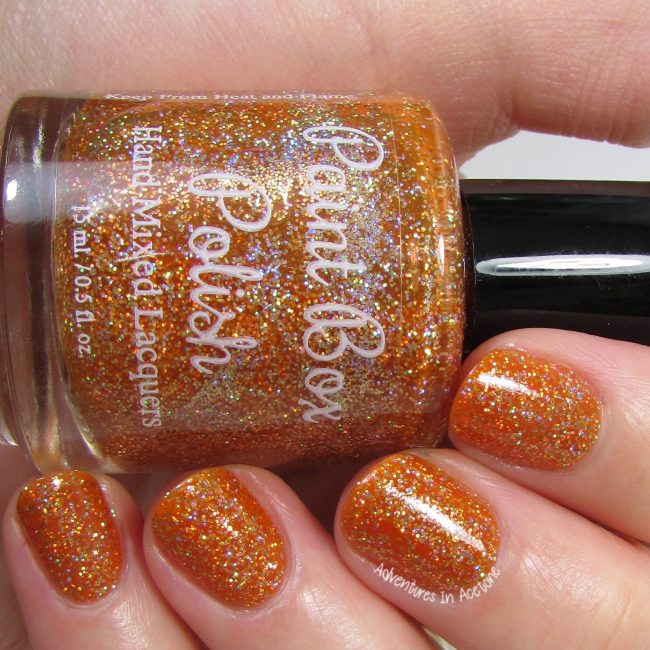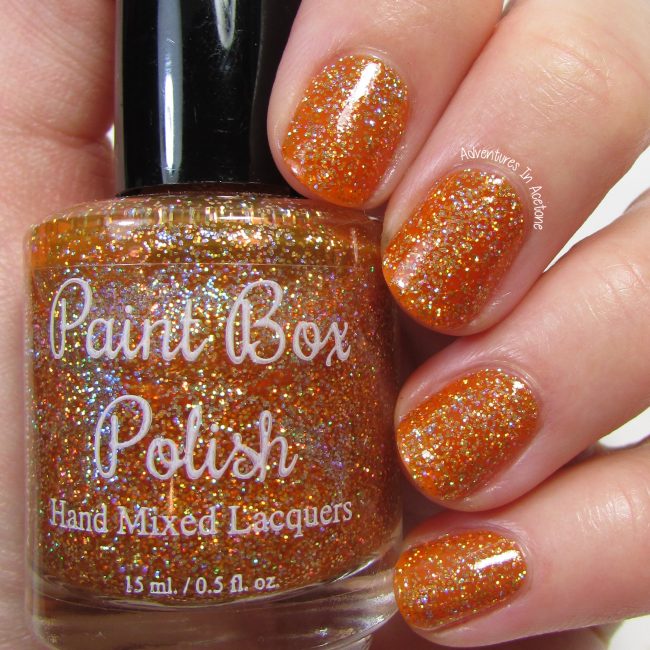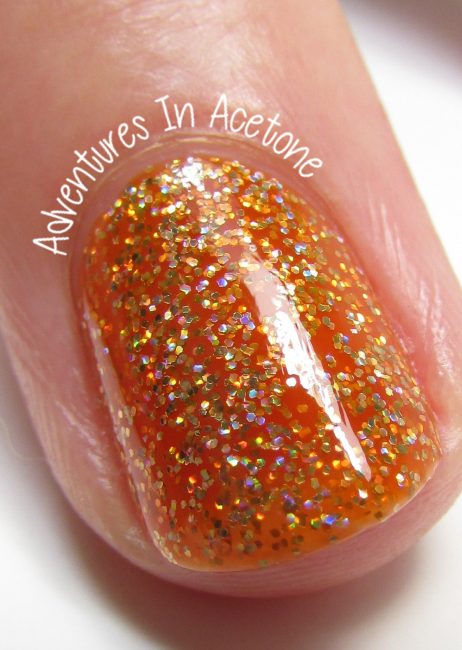 Paint Box Polish Gold Shall Be Their Crowns
Inspired by the fierce Lannisters and their love for all things gold.
I'm showing two coats below with top coat.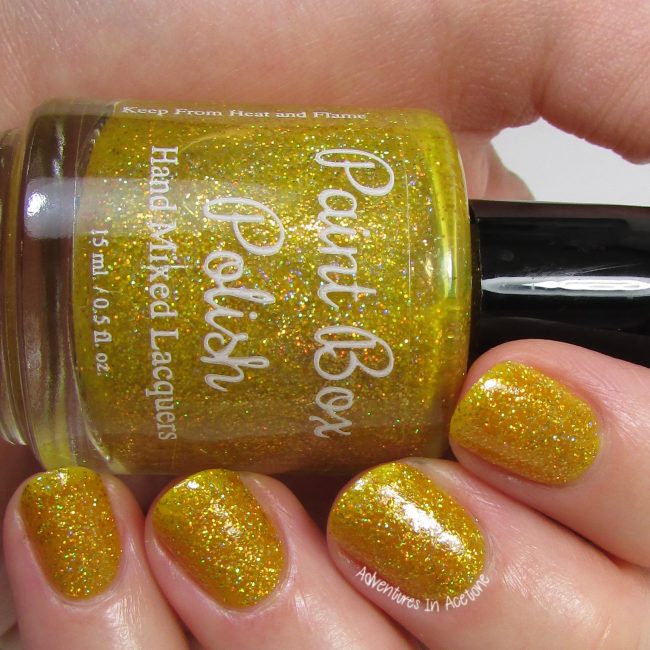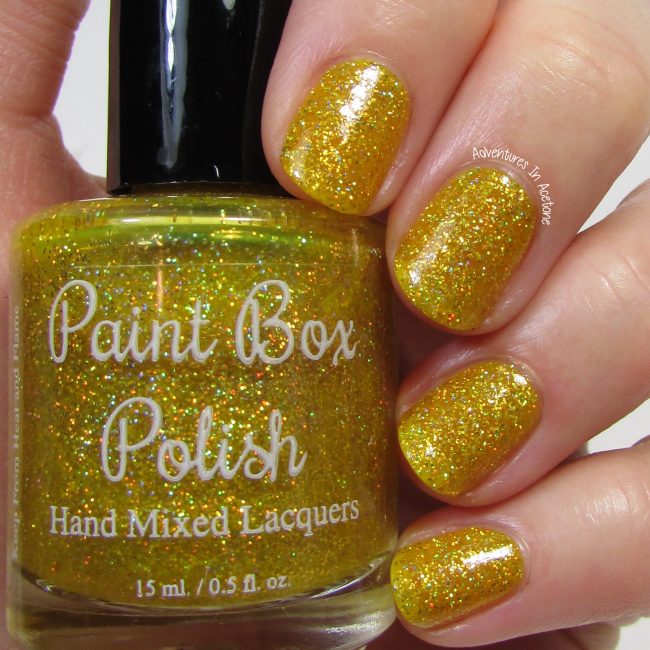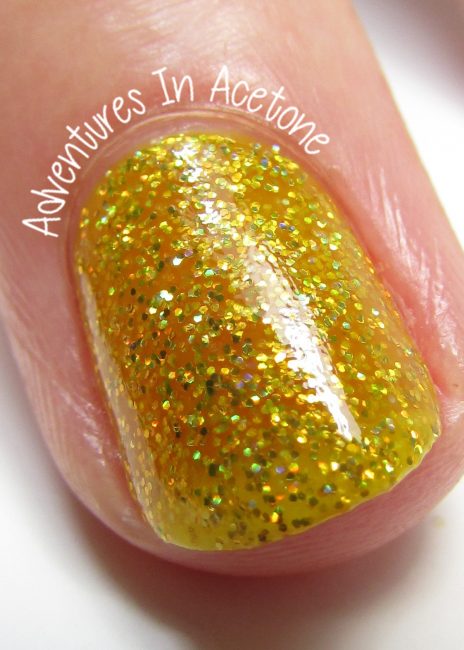 Paint Box Polish I Want to be THE Queen
This polish pays tribute to the green and gold colors of House Tyrell and Queen Margaery.
I'm showing two coats below with top coat.
This seemed to be more densely packed with glitter compared to the previous three and it's gorgeous!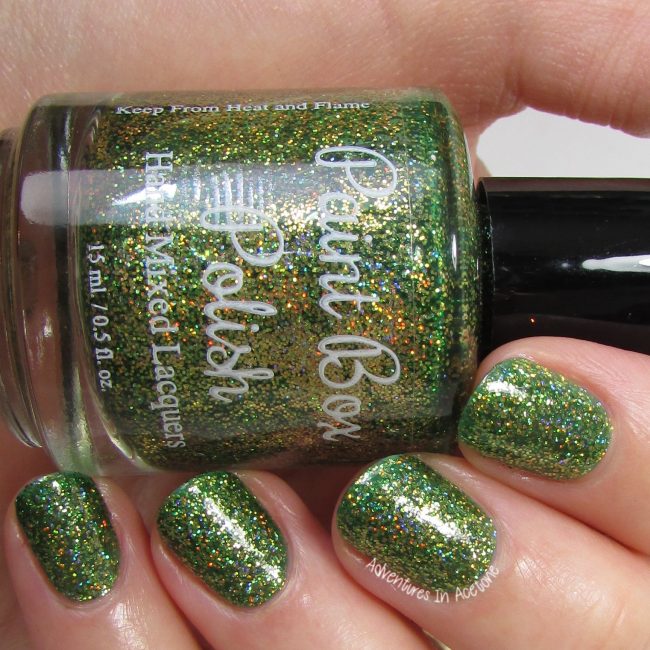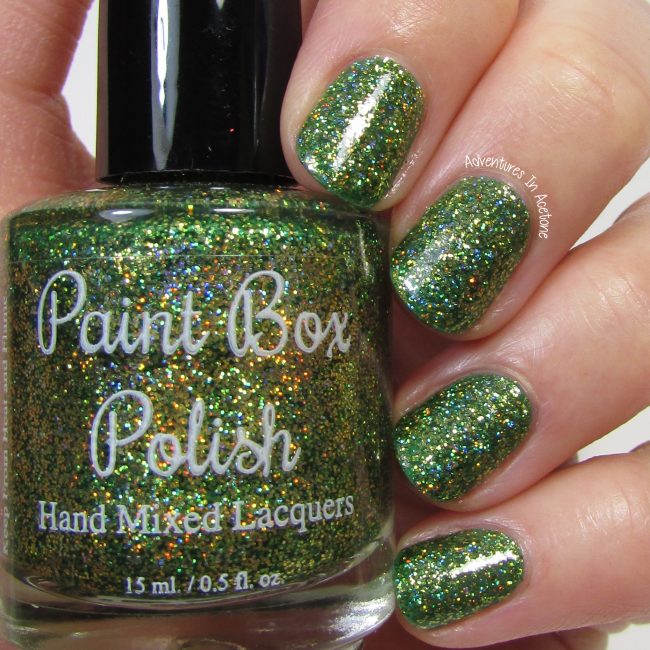 Paint Box Polish Wight Eyed Walkers
As steely blue and glistening as the eyes of the Night King himself.
I'm showing two coats  below with top coat.
How amazing is this blue?! I really love this one!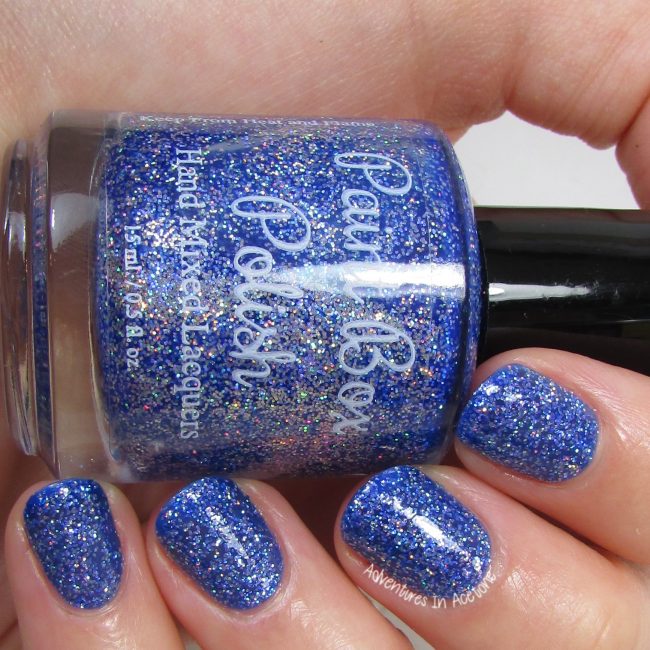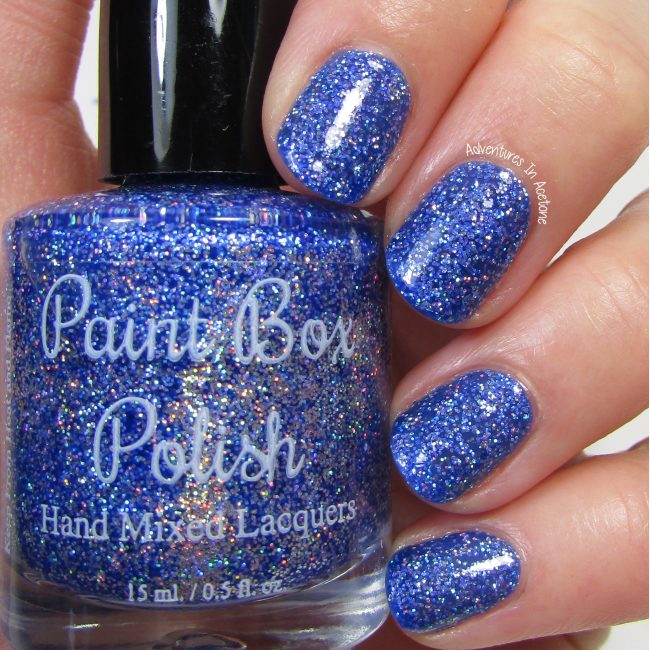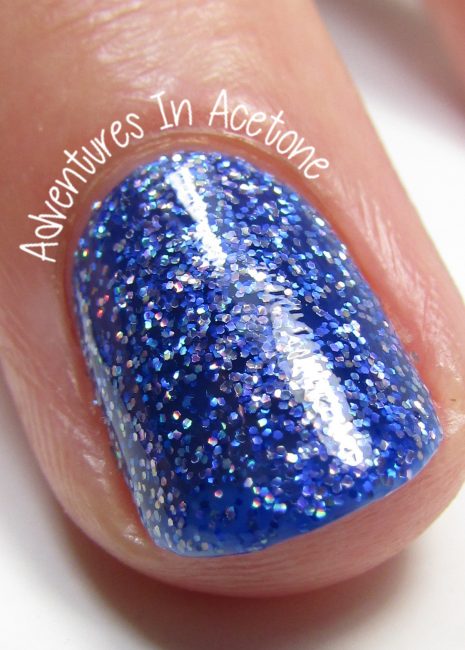 Paint Box Polish The Purple Wedding
The Purple Wedding was a momentous event that deserves a tribute polish.
I'm showing two coats below with top coat.
Another lovely shade that I know I'll be grabbing for!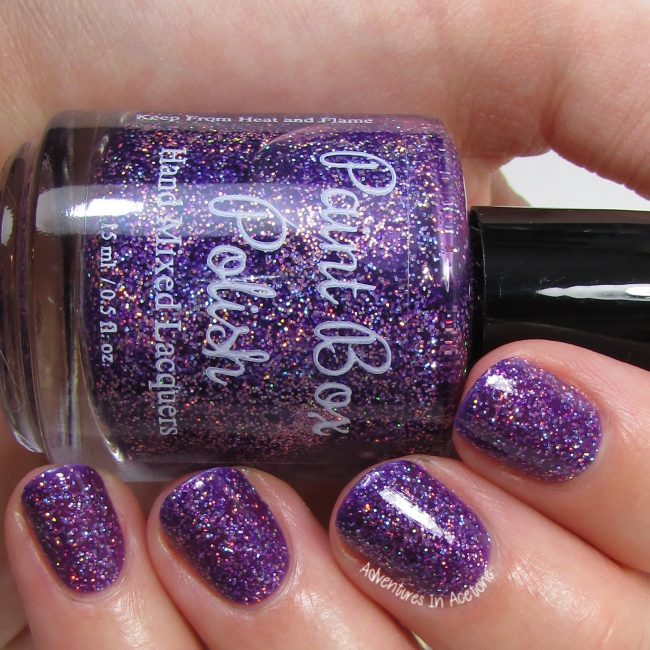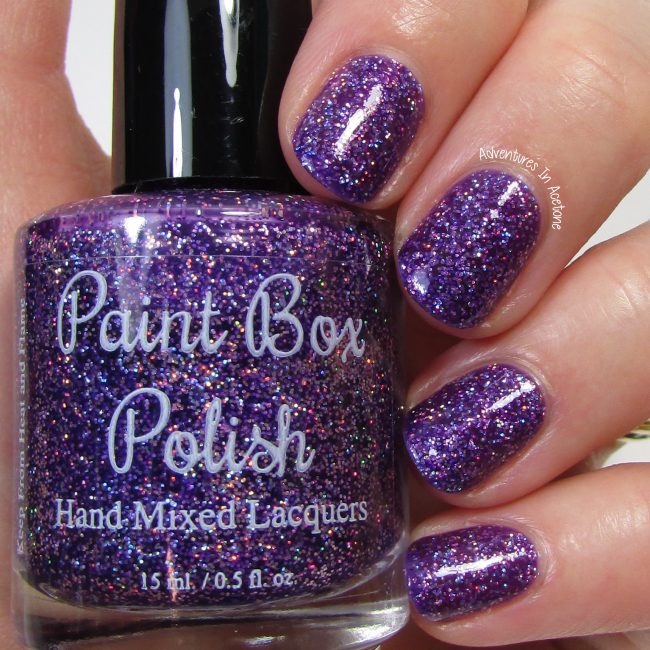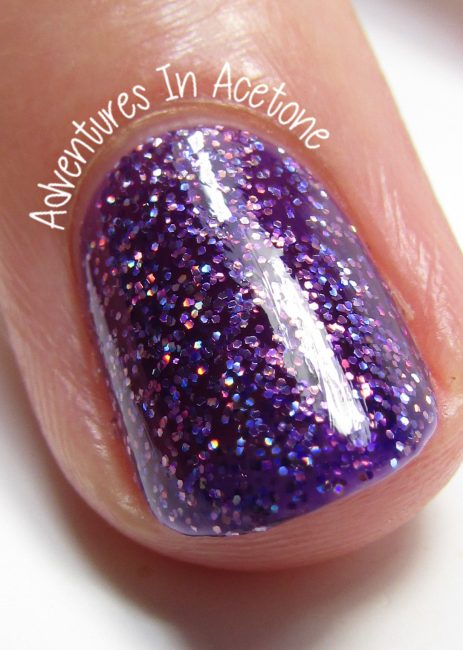 Paint Box Polish Winter Is Coming
What else needs to be said? Grey with silver holo is as Stark as it gets.
I'm showing two coats below with top coat.
Oh my goodness, this is such a great polish! I think I spy some added silver shimmer and it is awesome! This was the only one I contemplated a third coat on, but in the end decided it was fine at two coats.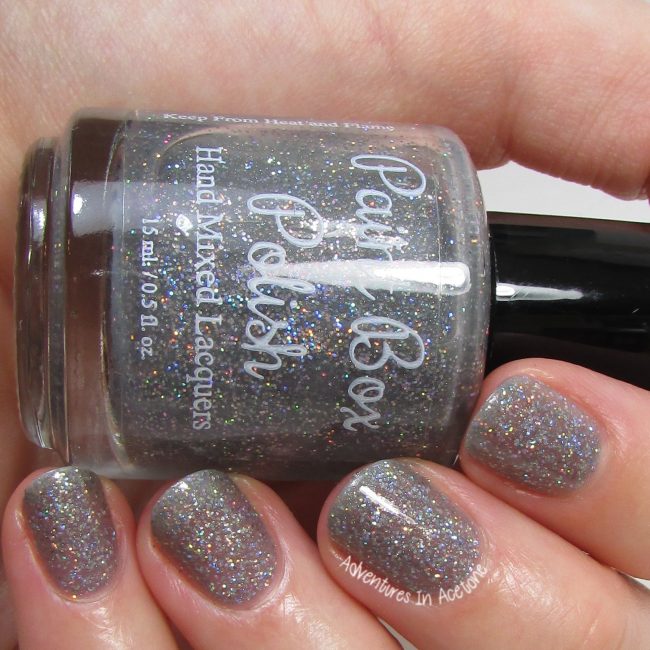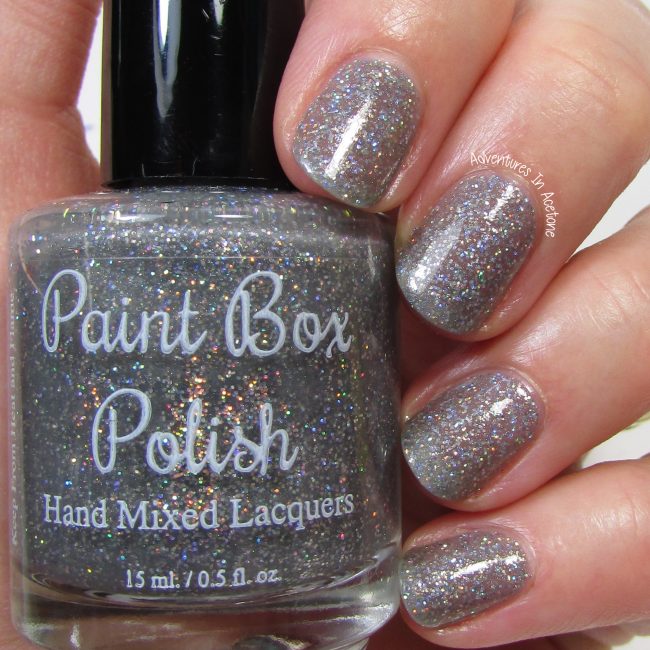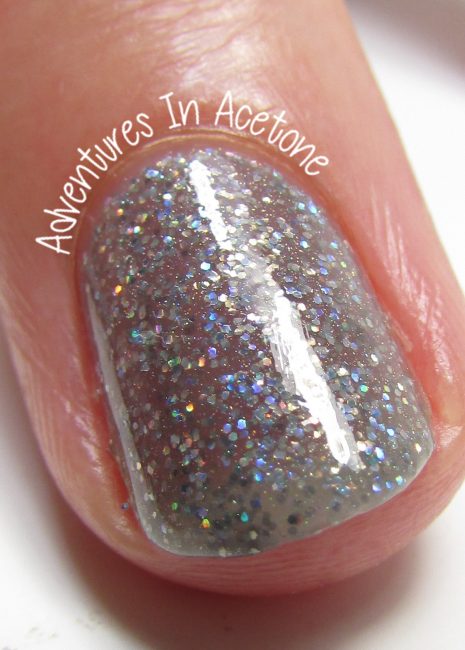 The Paint Box Polish Northwoods Blueberry Cuticle Oil Pen I also received smells amazing! It is IDENTICAL (in my nose's opinion) to Pez candy and I love it! The other two new scents for cuticle oil are Moscato (which I HAVE to try, because I usually drink moscato wine!) and  Summer Boardwalk.
The Paint Box Polish Westerosi Collection will be available at the Paint Box Polish Shop July 30th at 12noon EST! The full sized bottles(15mL) retail for $10 and the lux minis(8mL) will be $6 each. Like Lightning Quick Dry Top Coat is $6 for 15mL. The cuticle oils retail for $4 (brush pen as shown in this post) or $6 for a roller ball.
Don't forget my **20% off COUPON CODE: ACETONE** when you make your order!
Paint Box Polish Links:
Shop: http://paintboxpolish.bigcartel.com
Facebook: https://www.facebook.com/PaintBoxPolish
Instagram: https://instagram.com/paintboxpolish/
Twitter: https://twitter.com/paintboxpolish
*The polishes used in this post were sent for me to review with my honest opinion. 
If you enjoyed this post, please Sign Up for email updates and you will have the latest news, reviews, nail art, and tutorials delivered right to your inbox! Never miss a post from Adventures In Acetone again. Thank you so much for reading.
– Let's paint something amazing! –