Good afternoon! I have Day 4 of Rainbow Week with The Digit-al Dozen for you, and for today's design I've tried to go with a tie-dye star burst! I will be honest and say that I don't even own anything tie-dye, but I do love the look for nail art! I created this look by starting in the middle with a thin nail art brush and creating strokes outward, changing colors as I moved to the other layers.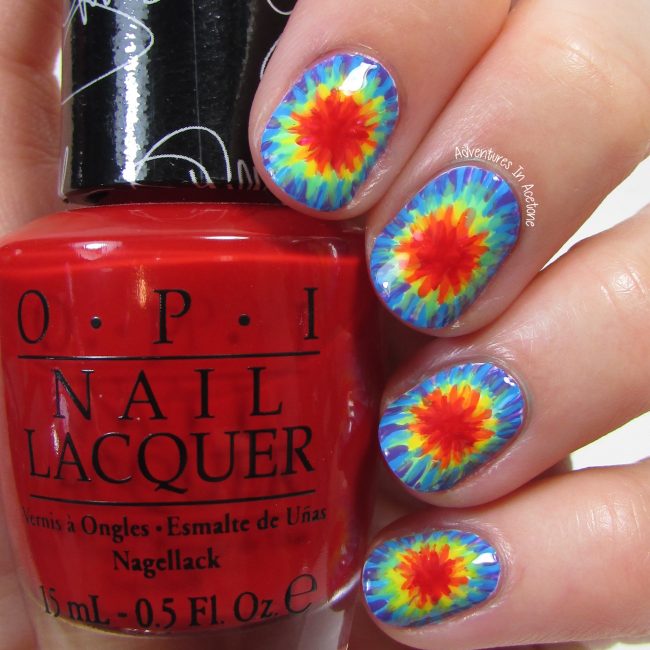 I began with a coat of Rica Whiteout on my nails.
Starting at the center and working outward in short strokes, I painted the following colors: OPI Over & Over A-Gwen, Zoya Cam, OPI Good Grief!, OPI You Are So Outta Lime!, OPI Fearlessly Alice, and OPI Lost My Bikini in Molokini.
I sealed the design in with a coat of KBShimmer Clearly on Top.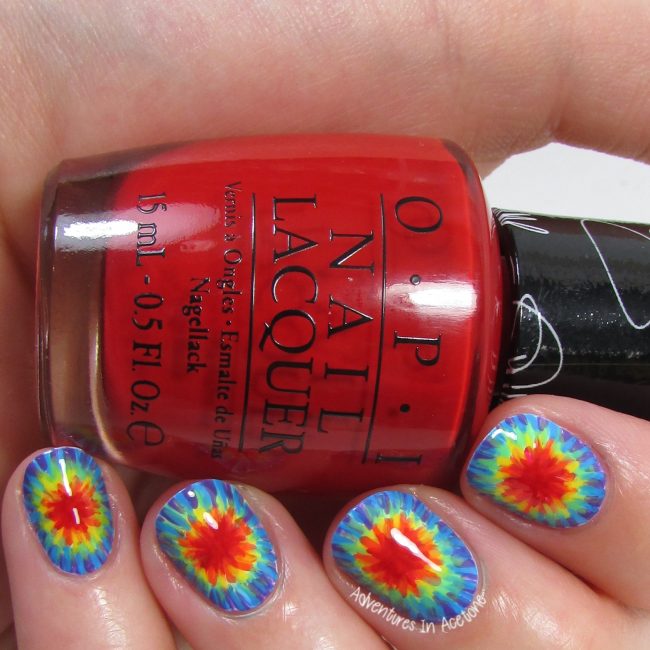 What do you think? Check out what the other ladies did for Day 4 below:

Loading InLinkz ...
If you enjoyed this post, please Sign Up for email updates and you will have the latest news, reviews, nail art, and tutorials delivered right to your inbox! Never miss a post from Adventures In Acetone again. Thank you so much for reading.
– Let's paint something amazing! –