Press Sample
Good morning, readers! It's a new month and that means a new collection from Elevation Polish. The Elevation Polish Road Less Traveled Collection is launching on June 7th at 9PM Central. Here's what Team Elevation said about the inspiration behind the collection: "Summer is the unofficial start to road tripping season and this month's collection is inspired by the roads so epic that they are adventures and destinations all by themselves. Looking over our archive we noticed that our less traveled roads were pinks and purples. So in this collection we thought it only fitting we explore those colors and try to make the polishes as unique and adventurous as the roads that inspired them."
Let's take a look at 6 new polishes, plus a Small Batch Prototype that will be launching along with the samples of the month.
Elevation Polish Guoliang Tunnel Road
Honey/Ochre jelly, gold micro shimmer.
I'm showing three thin coats below with top coat.
It was slightly streaky after the third coat but the shimmer helped hide it. Would be great for pond manis!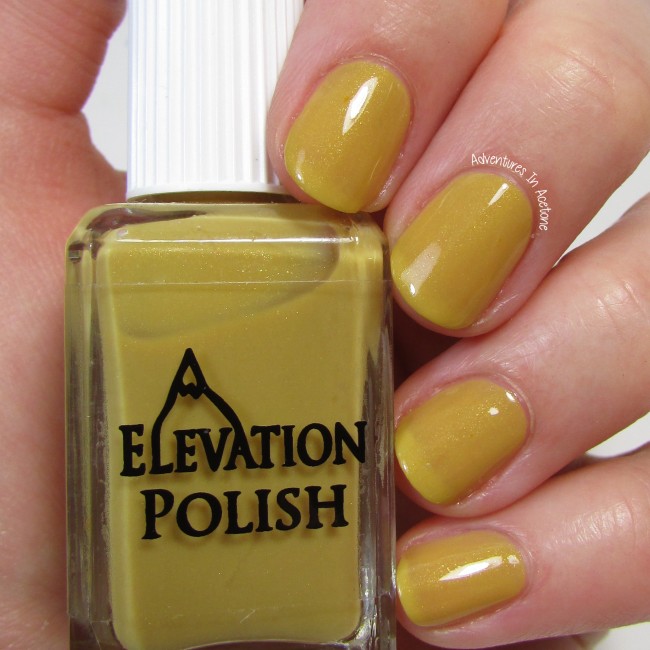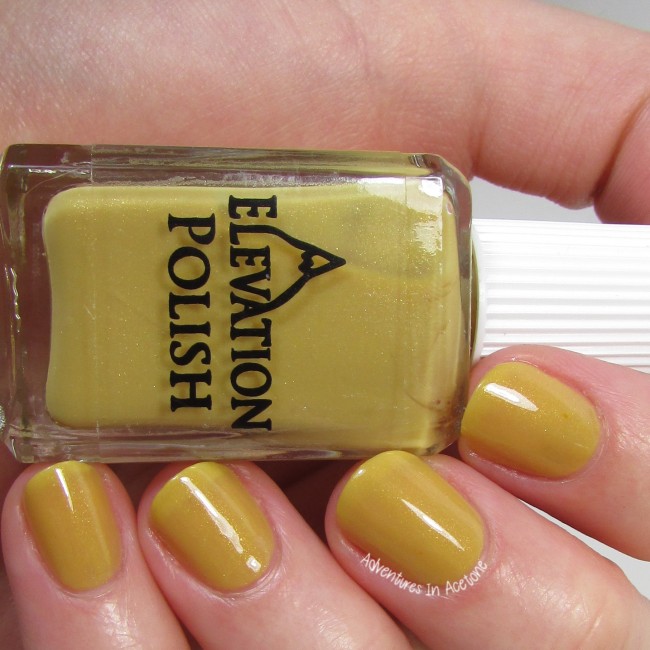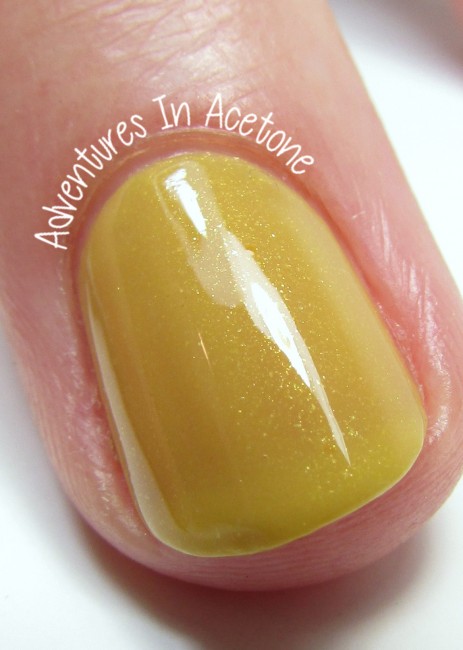 Elevation Polish North Yungas Road
Light and bright orchid pink scattered holographic, dries semi matte.
I'm showing two coats below with top coat.
This is a new favorite polish for me! Definitely the winner out of the collection.
I had no issues with application and love the brightness paired with the soft holographic.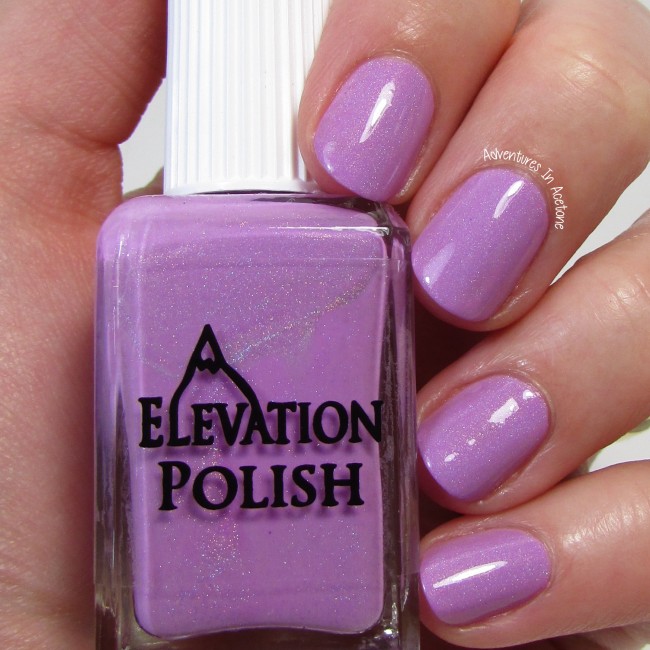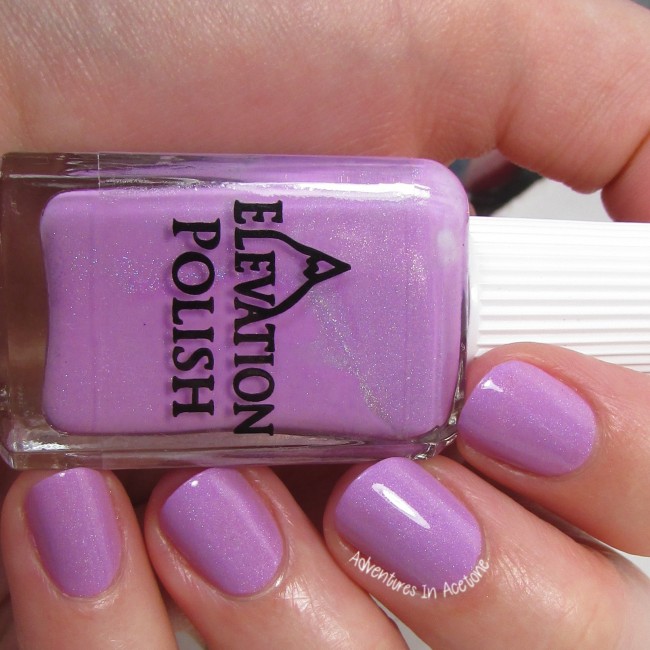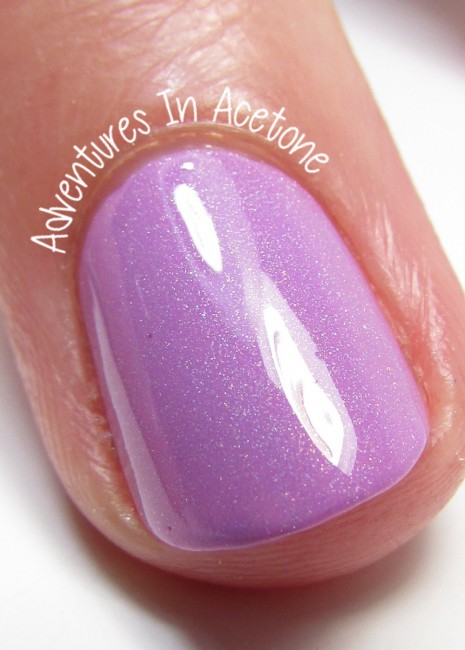 Elevation Polish Cotopaxi Volcano Road
Magenta creme with a thinner style formula.
I'm showing three squishy coats below with top coat.
This is a squishy formula, so it was slightly uneven as it built up. I still see some lighter patches at three coats.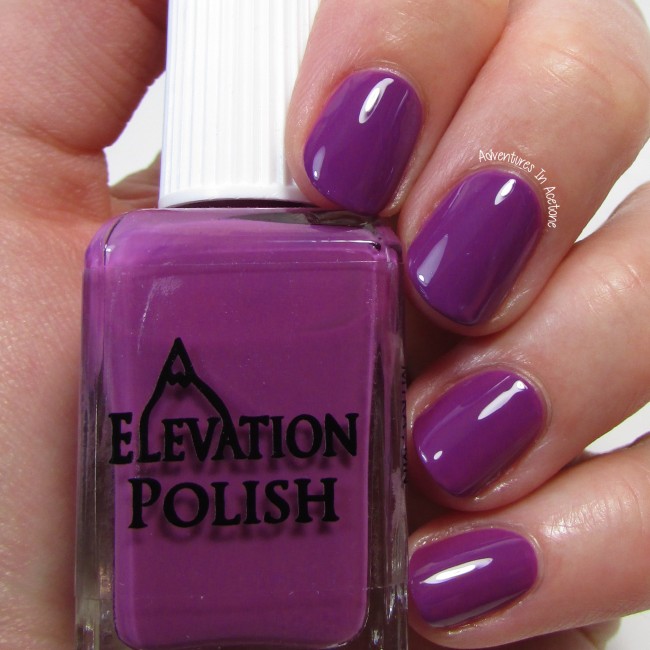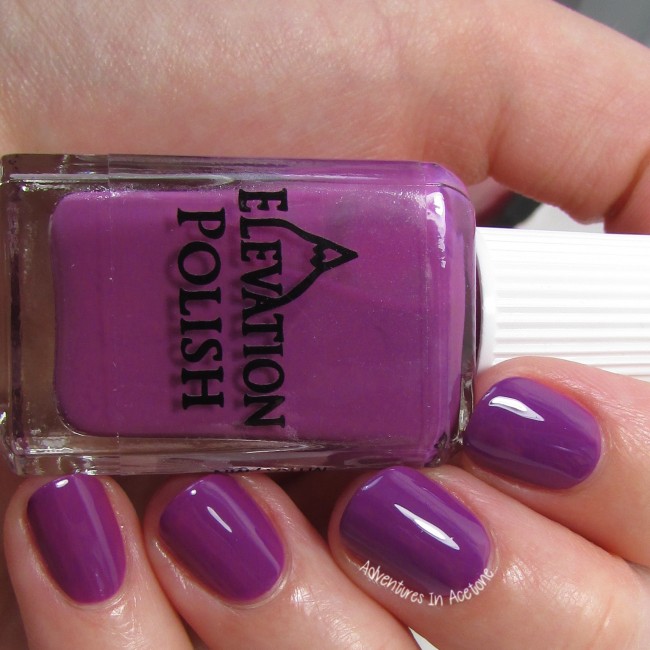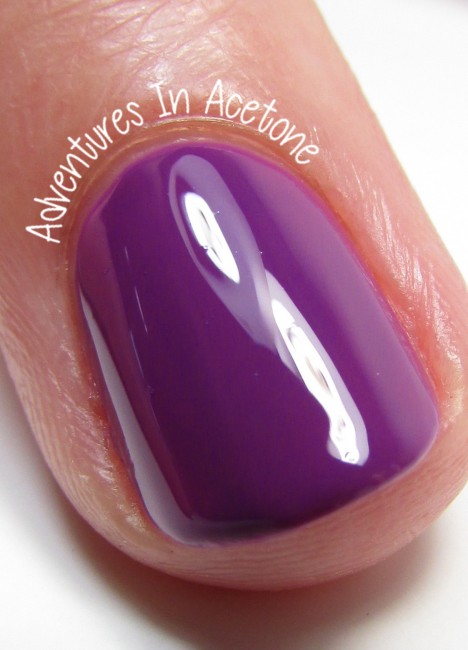 Elevation Polish Trans-Siberian Highway
Dark Plum holographic.
I'm showing two coats with top coat below.
Super holo and yet you can see the pretty shimmer! Reads very dark on me.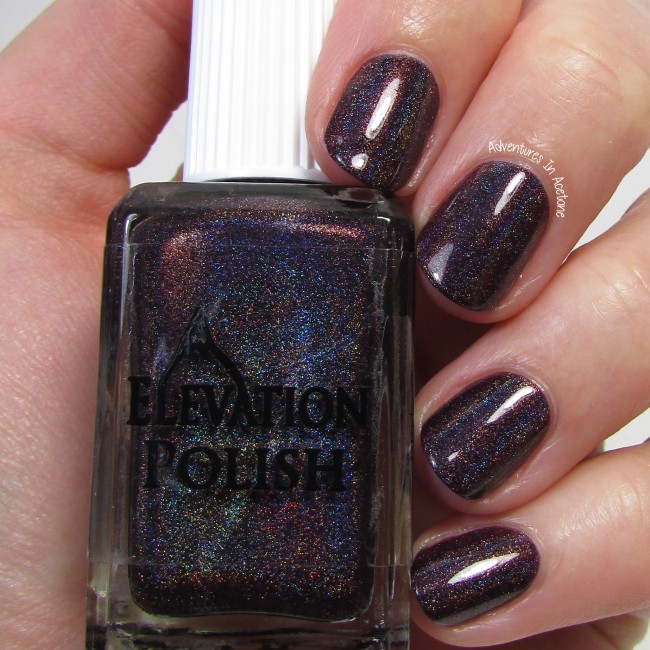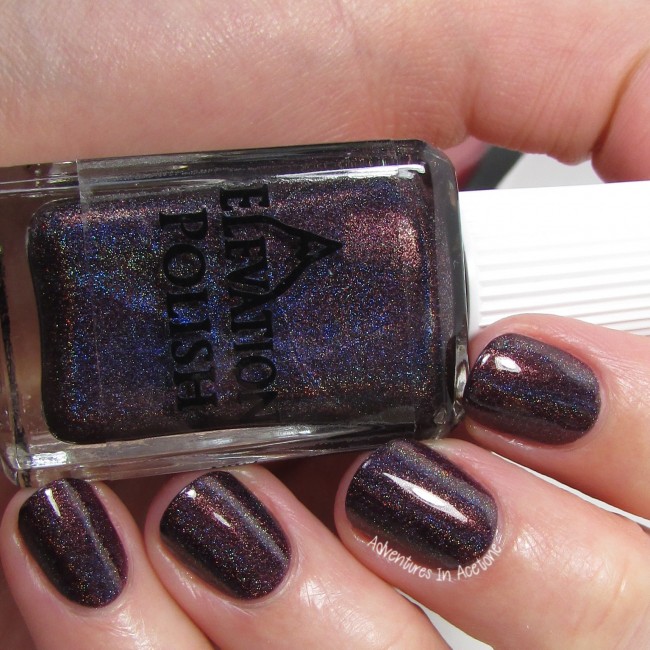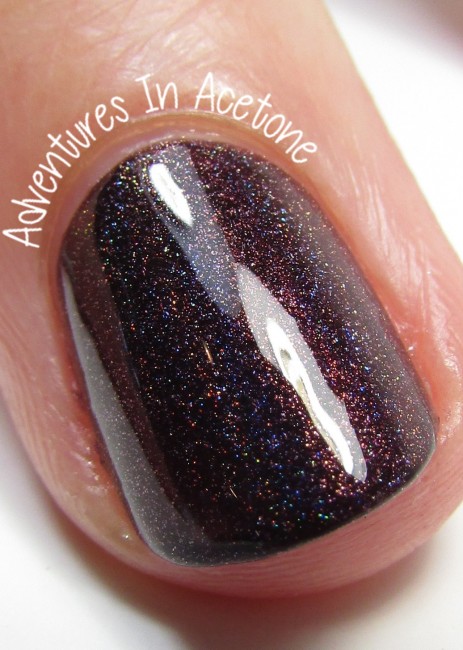 Elevation Polish The Way To Fairy Meadows
Purple holographic with a violet/pink twinkle.
I'm showing three thin coats below with top coat.
Two coats were good coverage, but I added a third to build up the richness of the color. The flakes are a nice added touch.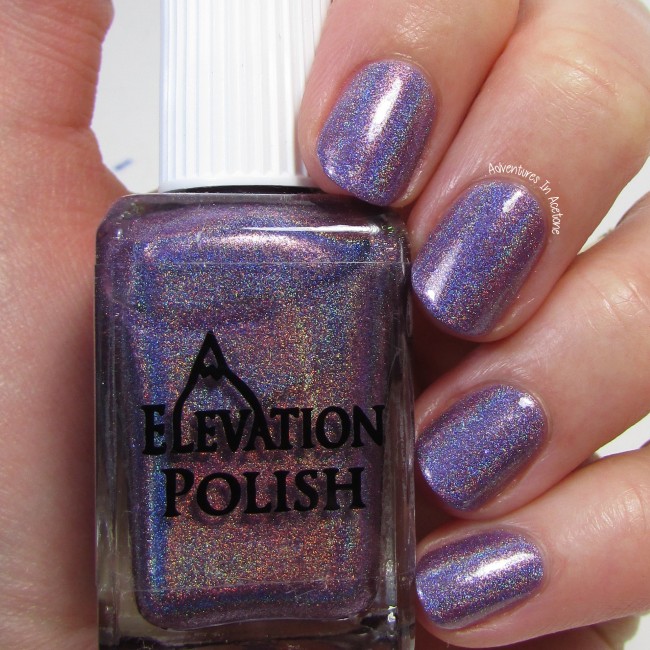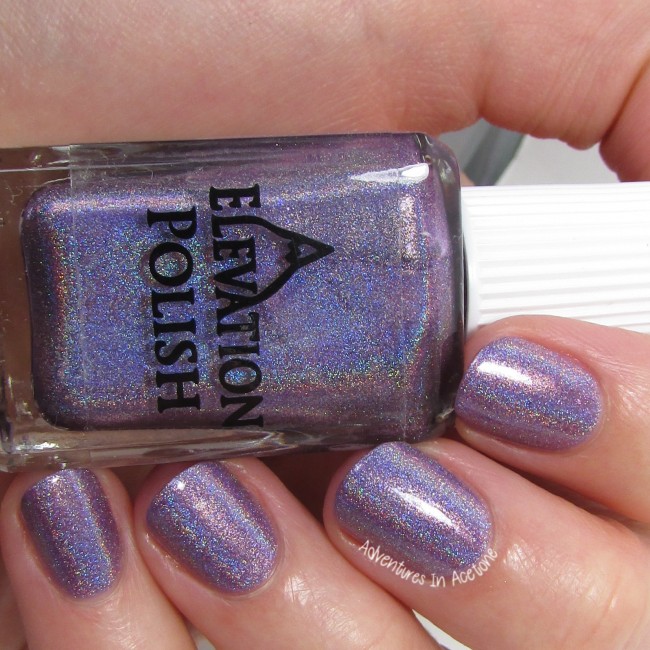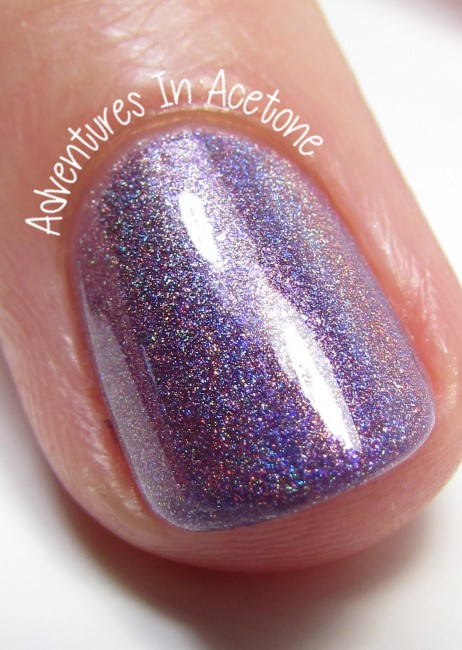 Elevation Polish Trollstigen
Saturated lilac medium purple scattered holographic, sparse hidden silver micro shimmer.
I'm showing two coats below with top coat.
Another pretty soft holo and I really like it.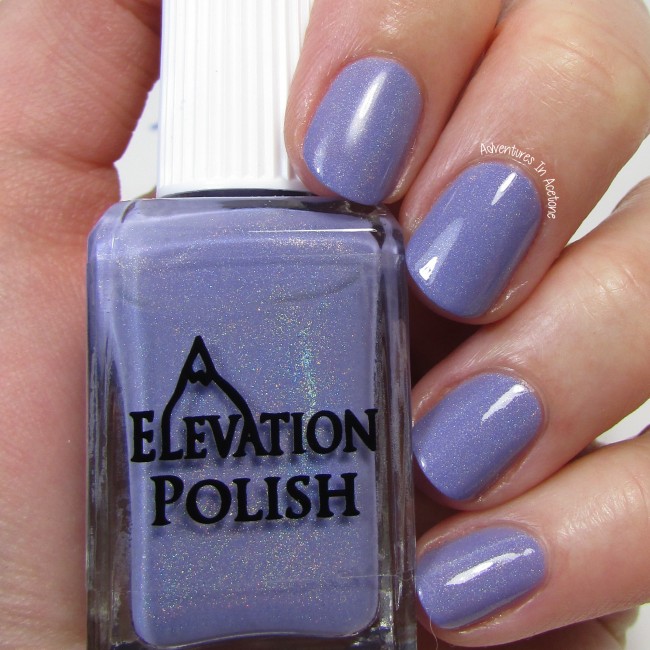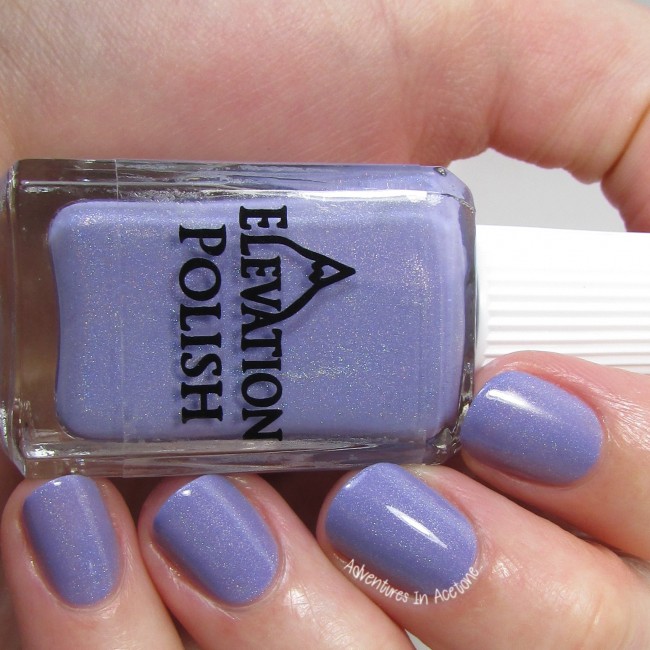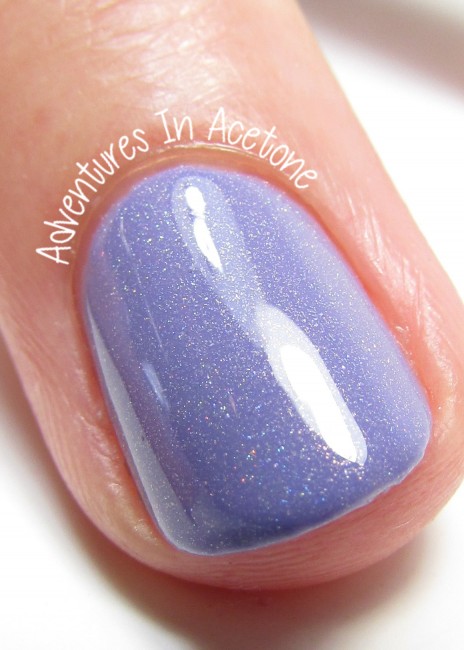 Elevation Polish SBP: Rear View Mirror Reflections
Light blue holographic with a touch of on tone blue shimmer.
Rear View Mirror reflections is limited edition run, small batch. It was a concept that didn't end up fitting in the collection. A limited number of bottles were produced.
I'm showing three thin coats below with top coat.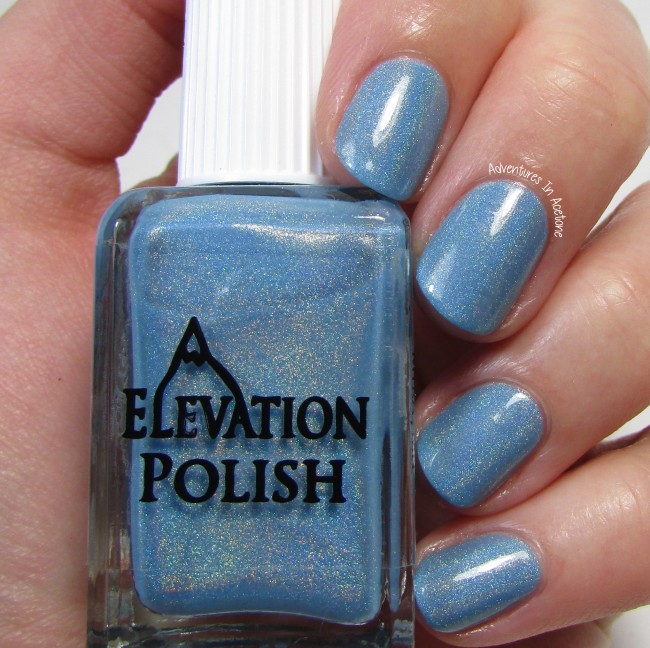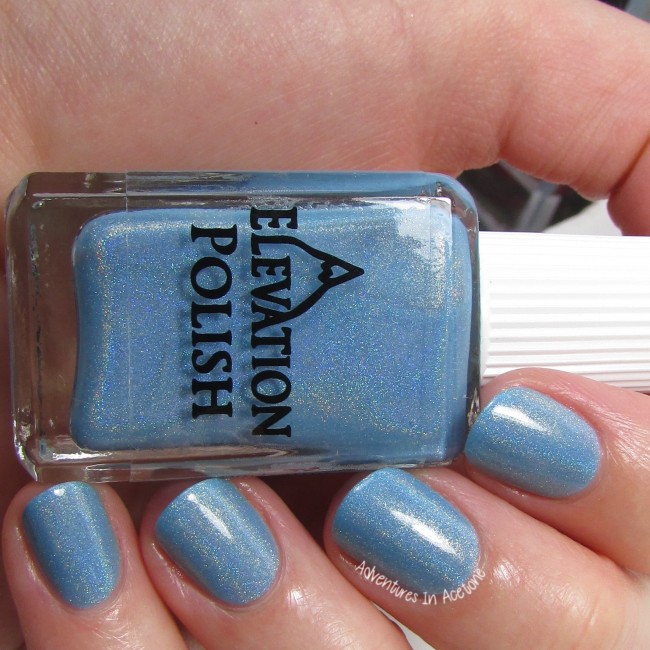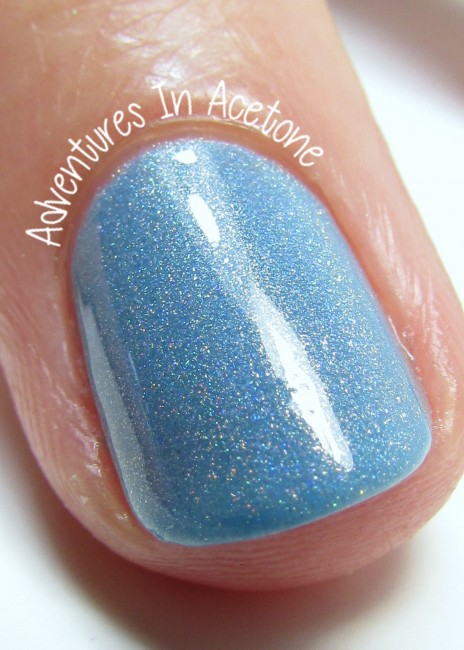 What are your thoughts on the Elevation Polish Roads Less Traveled Collection? Do you have any favorites? Mine are North Yungas Road, Trollstigen, and Trans-Siberian Highway. These are launching on June 7th at 9PM Central and restocking on June 23rd at 9AM Central at ElevationPolish.com.
*The polishes in this post were sent for me to review with my honest opinion.
If you enjoyed this post, please Sign Up for email updates and you will have the latest news, reviews, nail art, and tutorials delivered right to your inbox! Never miss a post from Adventures In Acetone again. Thank you so much for reading.
– Let's paint something amazing! –