Press Sample
Good afternoon, readers! Today I have 3 of the new American Sweetheart Collection nail polish appliqués by Incoco for 4th of July. There are 5 new designs and I am loving what I have seen of the collection so far!
"Show off your red, white, and blue with Incoco's American Sweetheart Collection. Five new nail art looks make it easy to show off your patriotic spirit. Whether you are looking for a mani to celebrate Memorial Day or Independence Day in style, or want to show USA pride during this summer's Olympic games, we've got you covered with stars & stripes, fireworks, and glitter. The American Sweetheart shades are now available at incoco.com.
Incoco has revolutionized nail beauty with 100% real nail polish appliqués– not stickers! Each appliqué includes a base, color, and top coat of real nail polish and can be gently stretched for a perfect fit. The appliqués provide a brilliant, salon-quality manicure in minutes with no drying time, smudges, or streaks."
Incoco Home of the Brave
Patriotic stars and stripes.
This is my favorite of the three, super gorgeous mixture of patterns!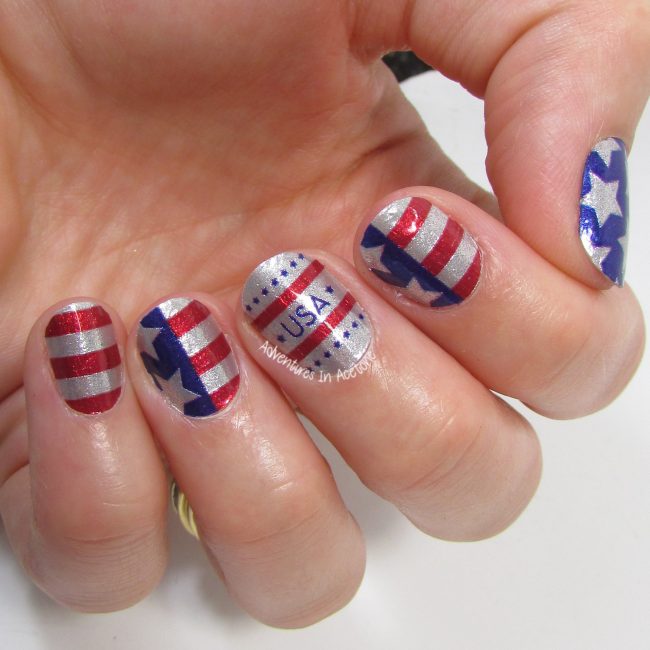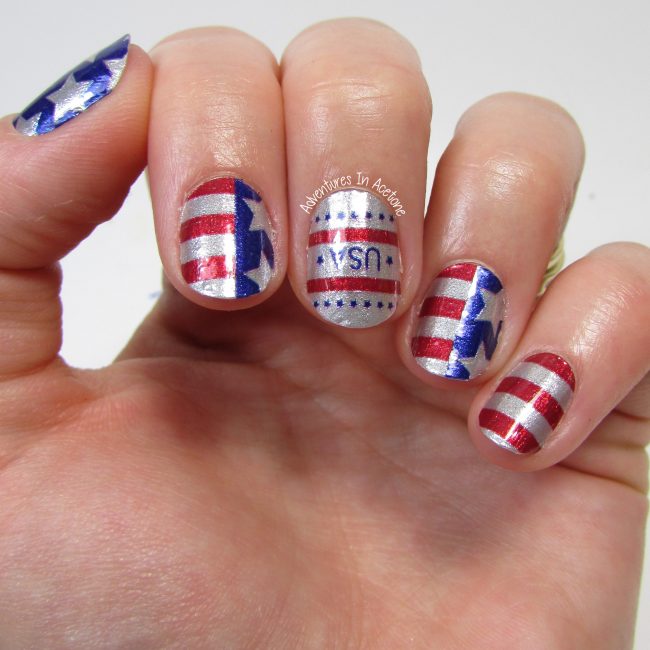 Incoco Showtime
A spectacular display of Fourth of July fireworks.
These are really fun and would be great for accent nails.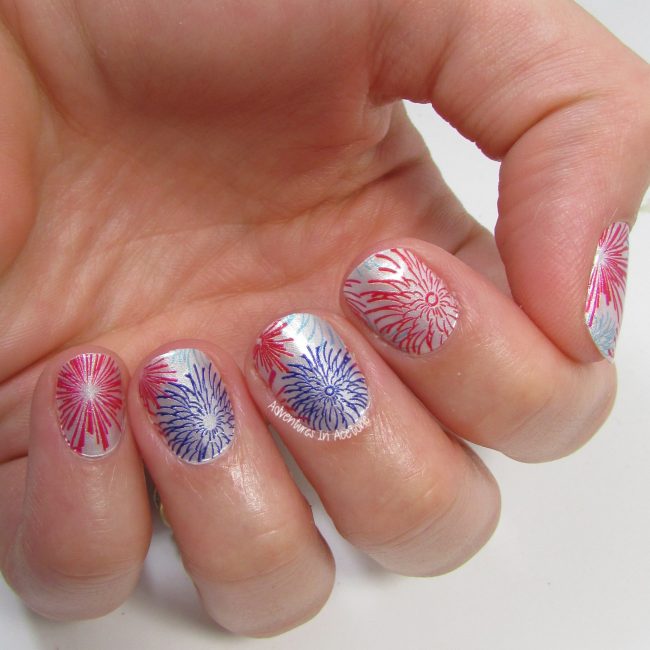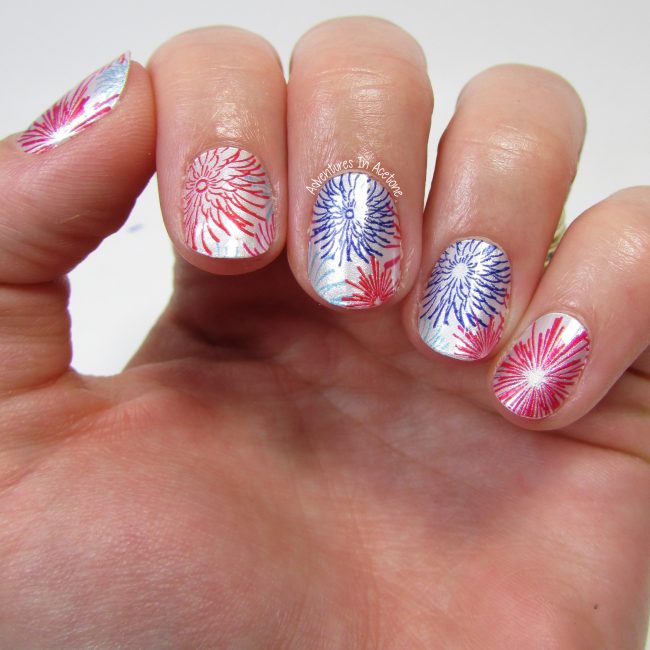 Incoco American Spirit
A glitzy mix of red and blue glitters on white.
This doesn't even look like I am wearing nail appliqués!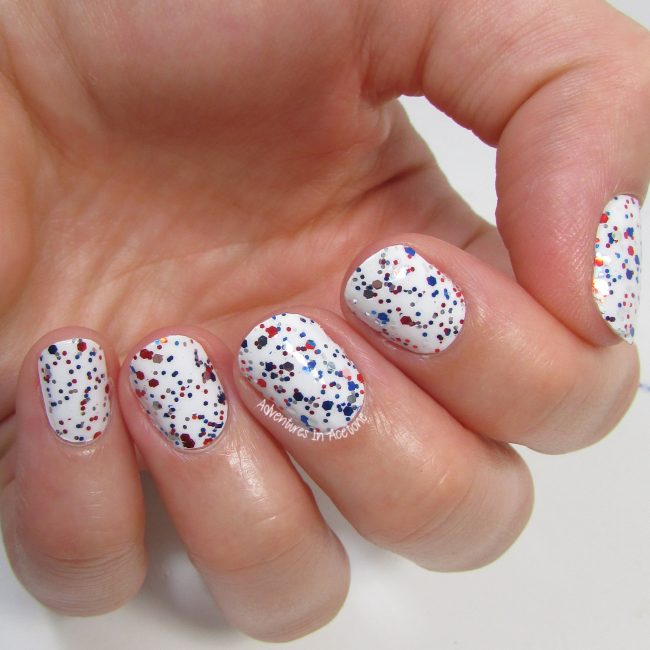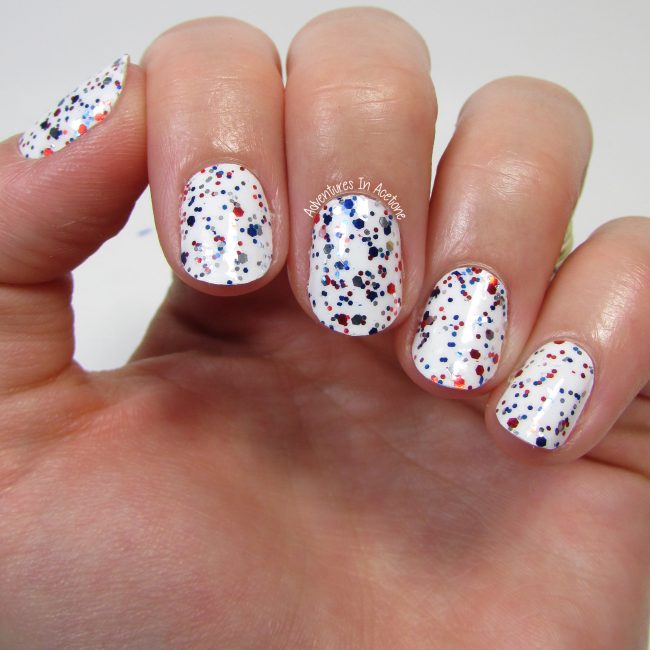 What do you think of these new Incoco Nail Polish Appliqués? Which is your favorite? These are available now at Incoco.com.
*The products in this post were sent for me to review with my honest opinion.
If you enjoyed this post, please Sign Up for email updates and you will have the latest news, reviews, nail art, and tutorials delivered right to your inbox! Never miss a post from Adventures In Acetone again. Thank you so much for reading.
– Let's paint something amazing! –