Good morning, readers! This past holiday weekend, I wore this patriotic mani and I wanted to share it with  you! We enjoyed our weekend with my husband, an army veteran, and lots of family time. Red, white, blue, and sparkly–this mani was super easy and was perfect for Memorial Day. It would also be great for 4th of July as well. Let's take a look!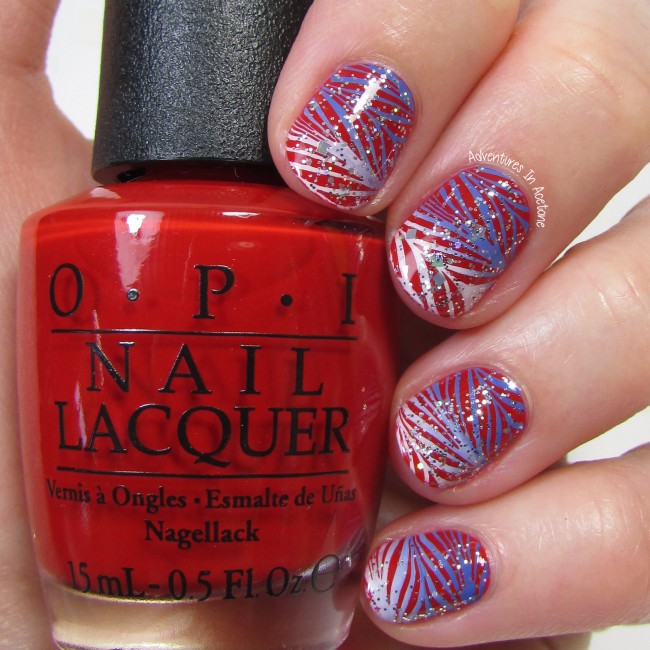 I began with two coats of OPI Having a Big Head Day from the Alice Through the Looking Glass Collection.
Once that was dry, I stamped this watermarble design image from Bundle Monster BM-XL210 with a gradient of Mundo de Uñas Lavander and White.
For some added sparkle, I topped them with a coat of OPI In True Stefani Fashion.
KBShimmer Clearly on Top was used to seal in the design and aid in drying time.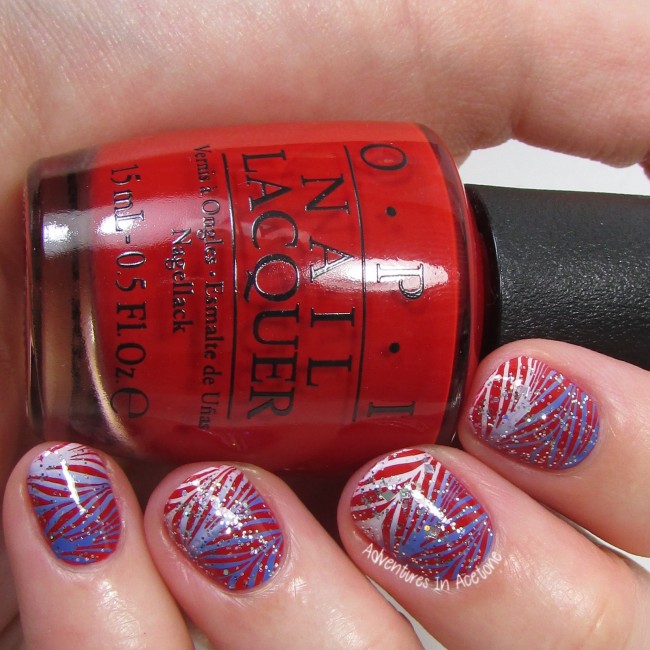 What do you think of this simple stamping mani? Thank you so much to all of the soldiers and their families, especially those who gave everything for our freedom.
If you enjoyed this post, please Sign Up for email updates and you will have the latest news, reviews, nail art, and tutorials delivered right to your inbox! Never miss a post from Adventures In Acetone again. Thank you so much for reading.
– Let's paint something amazing! –