Good morning, readers! Long time no see! It's time for another Digi-tal Dozen Week and the theme this month is Spring. I expect you will see a ton of florals and pastels, but I love how broad the theme is and I can't wait to see what everyone comes up with. For my first mani of the week, I've been inspired by one of my Erin Condren covers! I ordered this originally for my Life Planner, but recently switched it to my every day notebook that I carry because I love the watercolor look so much. (I don't know about you, but my planner tends to stay open on my desk so I can always SEE it, therefore this gorgeous cover wasn't being seen enough.) Sharpies, a plastic sandwich bag, and rubbing alcohol made this mani a breeze. Let's take a look!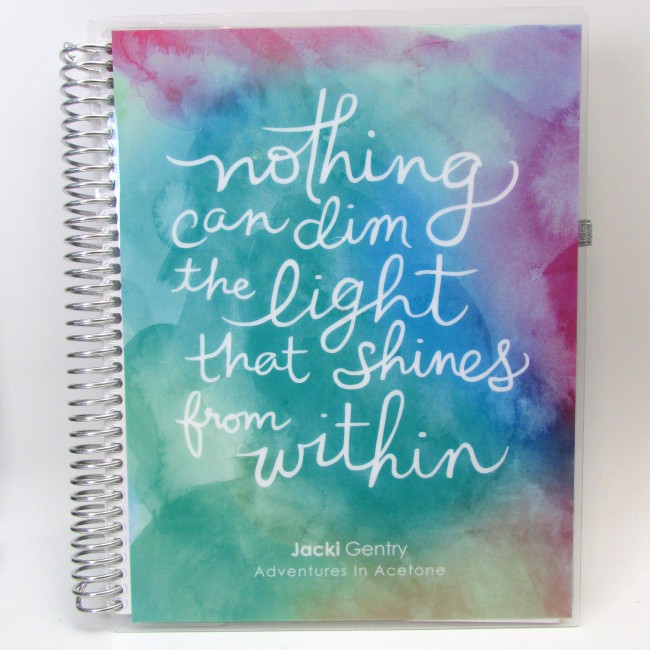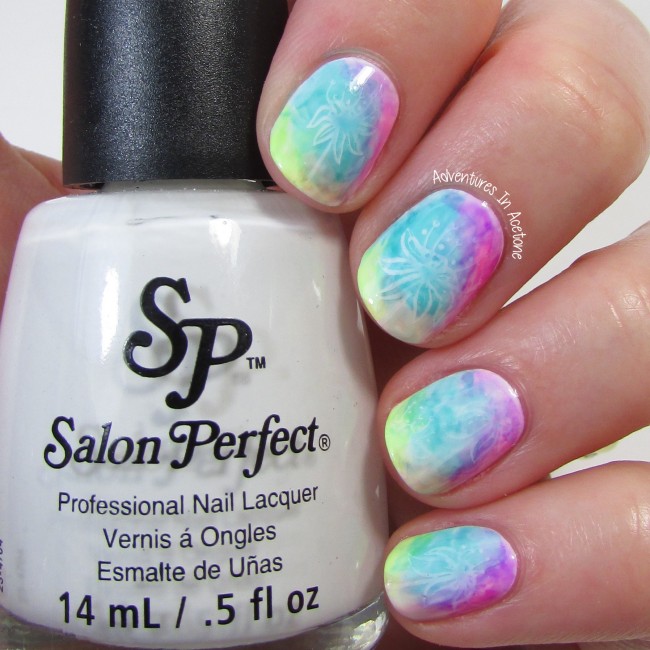 To begin, I painted two coats of Salon Perfect Sugar Cube onto my nails and topped with quick drying top coat.
Next, I grabbed my ziploc bag and colored with a sharpie marker onto it.
Then, I sprayed my rubbing alcohol onto the sharpie scribble.
I used an old striper brush to mix up the rubbing alcohol and sharpie ink on the bag into a watery paint and then painted it onto the nails.
I repeated those steps for each color of sharpie I wanted and overlapped on the nail a bit for the water color look.
Rubbing alcohol and a cleanup brush removed most of the sharpie from my cuticle area, aside from some of the teal (grr!).
At the last minute, I decided that a few delicate white floral stamps would look nice on this background without taking attention away from the watercolor base. So I used Mundo de Uñas White stamping polish and some flowers from ÜberChic plate 6-03. Some are kind of lost into the base but I'm okay with that.
KBShimmer Clearly on Top was used to top everything off and add shine.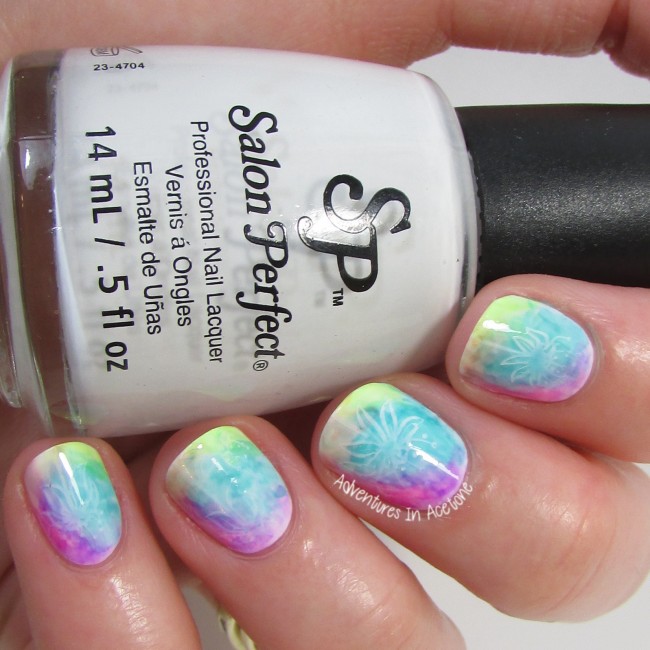 (Bad lighting, but here's a quick pic with the notebook cover!)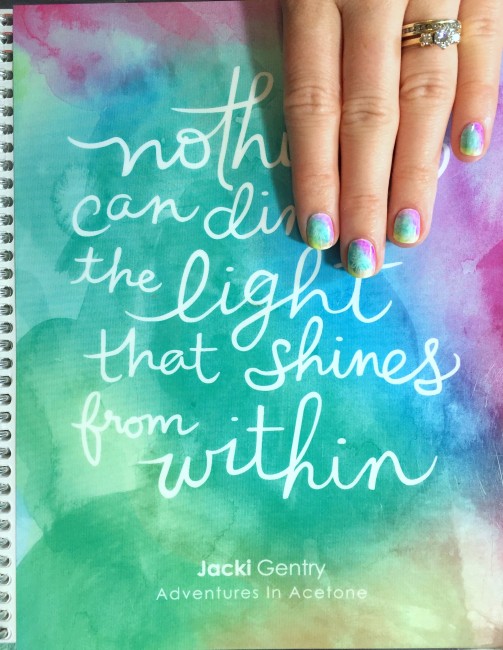 I just love the looks you can create with Sharpies on your nails, don't you? Check out what the other Digit-al Dozen ladies did for their Day 1 Spring looks below:

Loading InLinkz ...
If you enjoyed this post, please Sign Up for email updates and you will have the latest news, reviews, nail art, and tutorials delivered right to your inbox! Never miss a post from Adventures In Acetone again. Thank you so much for reading.
– Let's paint something amazing! –