Press Sample
Good morning, readers! Barielle just announced their new signature line of Prosina Nail Color & Treatments. Prosina is a patented and highly specialized type of keratin that has the ability to strengthen, condition, and protect the nails. Barielle's unique poly-peptide formulation repairs and fortifies weak , thin, and brittle nails with the added benefit of a fantastic choice of colors. I received two of the new Prosina colors to share with you, and they paired nicely together in this chevron pattern! Let's take a look.
Barielle Mint Ice Cream Cone
Mint Green creme.
I'm showing two coats below with top coat.
I was pretty impressed with the coverage and formula of this lighter shade. Typically, it would be three coats of frustration to get even coverage but this was nicely pigmented and had a nice formula.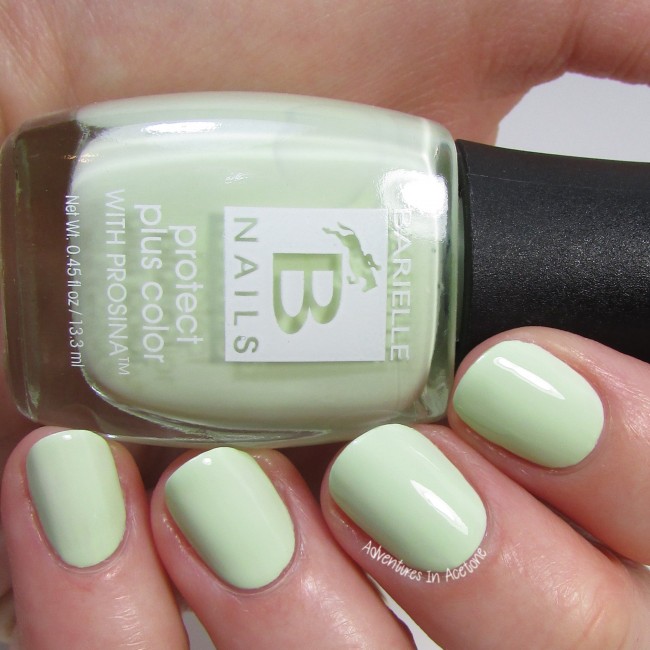 Barielle Jet
Black creme.
I'm showing ONE generous coat with top coat below.
YES, just ONE coat. While thinner coats may require a second, I was able to paint a generous coat and not need a second, without it being too thick of a coat to flood the cuticles. YAY!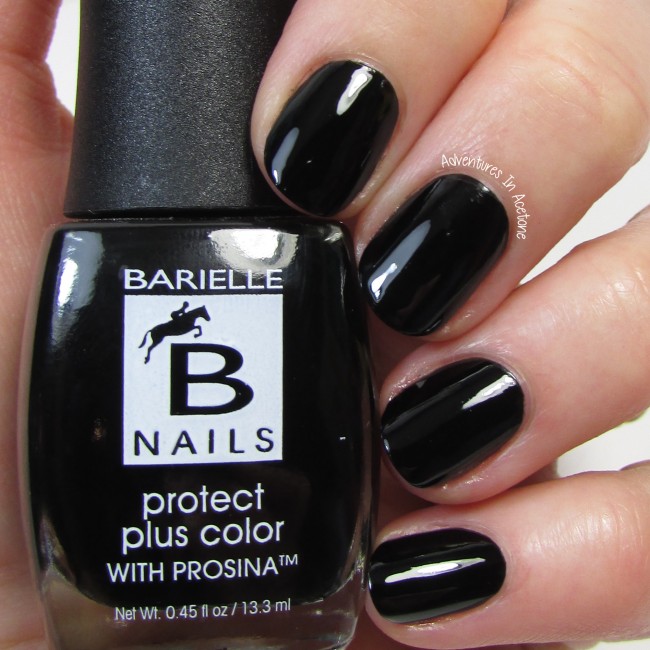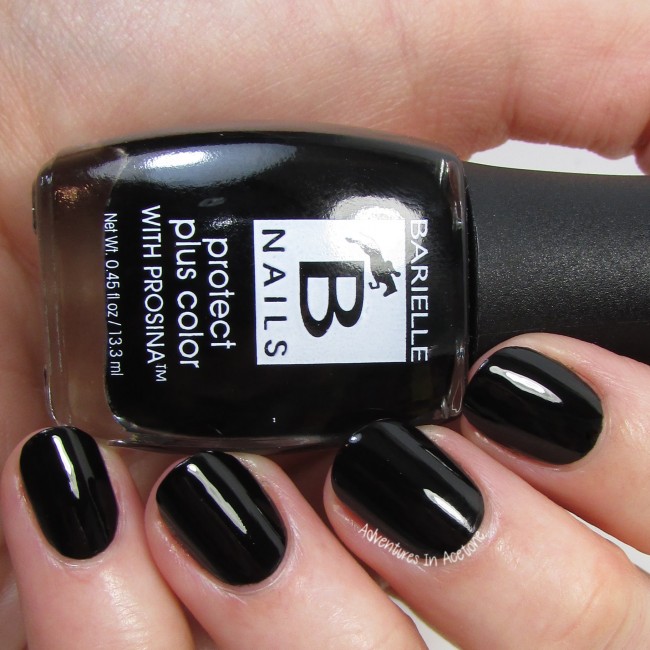 I couldn't resist pairing these two colors together in a bold look, so I grabbed some KBShimmer Chevron Vinyls. I applied them to the dried Mint Ice Cream mani, painted a coat of Jet over the entire nail, and peeled back up for this fabulous chevron design. Topped with a coat of KBShimmer Clearly on Top, I was good to go.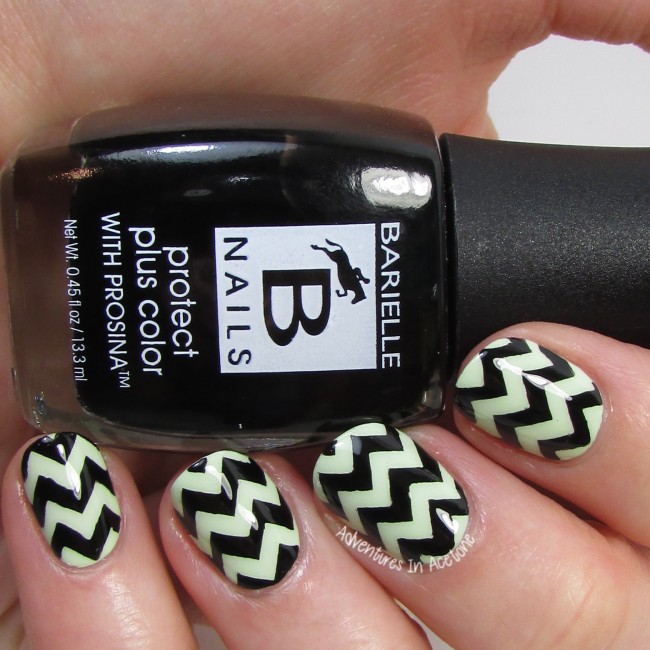 In addition to the new colors, Barielle introduces a signature line of nail and hand treatments that have each been formulated with specific natural ingredients to further promote their effectiveness.
Barielle is always 5 free and pregnancy safe. No Formaldehyde, no Dibutyl Phthalate, No Toluene, No Camphor, and No Formaldehyde Resin.
Each new Barielle Prosina color is $9
Each new Barielle Prosina treatment is $15
Shop now on Barielle.com
*The polishes in this post were sent for me to review with my honest opinion.
If you enjoyed this post, please Sign Up for email updates and you will have the latest news, reviews, nail art, and tutorials delivered right to your inbox! Never miss a post from Adventures In Acetone again. Thank you so much for reading.
– Let's paint something amazing! –