Press Sample
Good morning, readers! I have all of the info and swatches of the new Addicted to Holos Box for you today! With the new year comes new changes to the AtH Box so below I've copied all of the new info given to me for you all:
This year, instead of always having the 5 brands in the box, we will be including only 4 total bottles per box and substantially reducing the cost to $35 plus shipping.  This month will include 4 of the founding members, but subsequent months will see only 3 of the founding members and an introduction of a rotating guest.  The founding members will rotate their time off as well, so don't be upset if your favorite brand isn't in the current box!  This release will include 4 holographic polishes from Blue-Eyed Girl Lacquer, Philly Loves Lacquer, Sweet Heart Polish, and The Polish Bar.  The boxes will be up for preorder at the shop from 2/8/2016 through 2/15/2016.The Addicted to Holos Box will be offered every other month, so the next one will be available in April.
Let's take a look, shall we?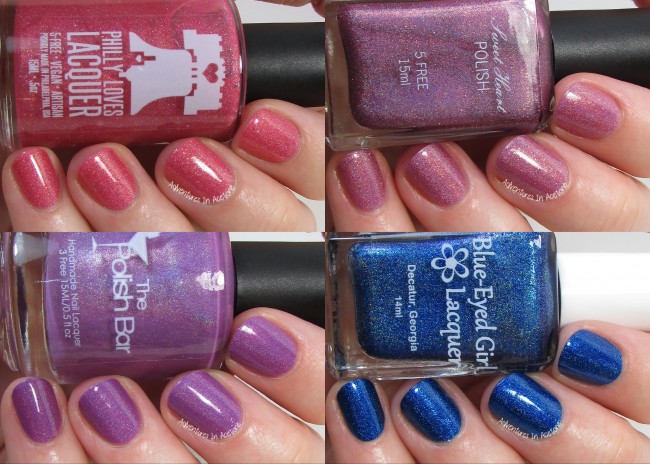 Philly Loves Lacquer Some Like it Hot
Dark pink crelly holo with pink and holo microglitter.
I'm showing two easy coats below with top coat.
Such a great Valentine's Day pink!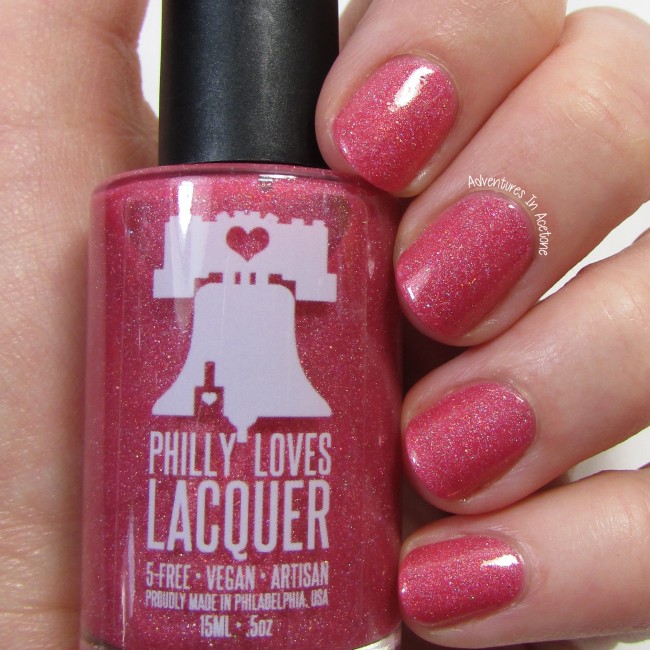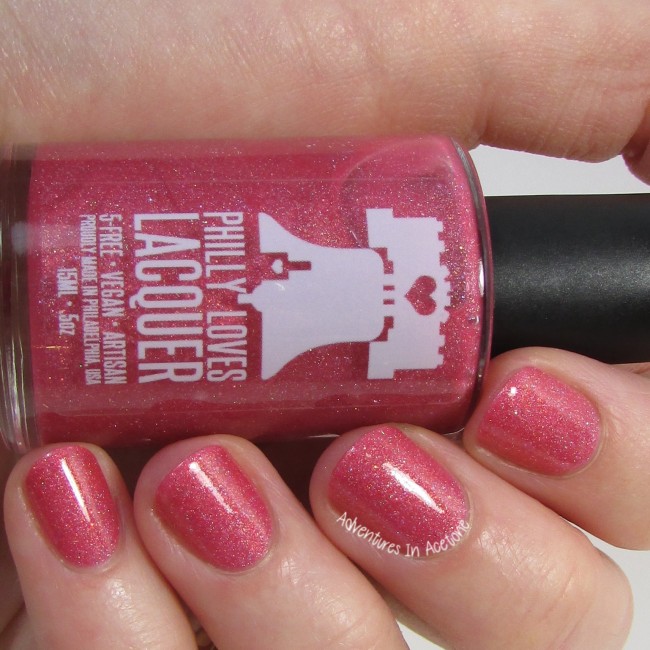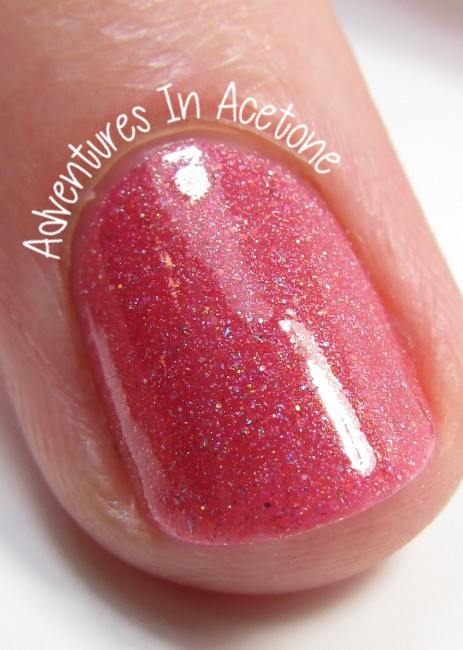 Sweet Heart Polish Love is in the Berry
Juicy burgundy berry linear holographic polish with a dash of copper micro glitter.
I'm showing two coats below with top coat.
You may prefer to add a third coat depending on how thick you apply coats. I was happy with two but my coats were more generous. Loving the copper micro glitter addition to this berry base!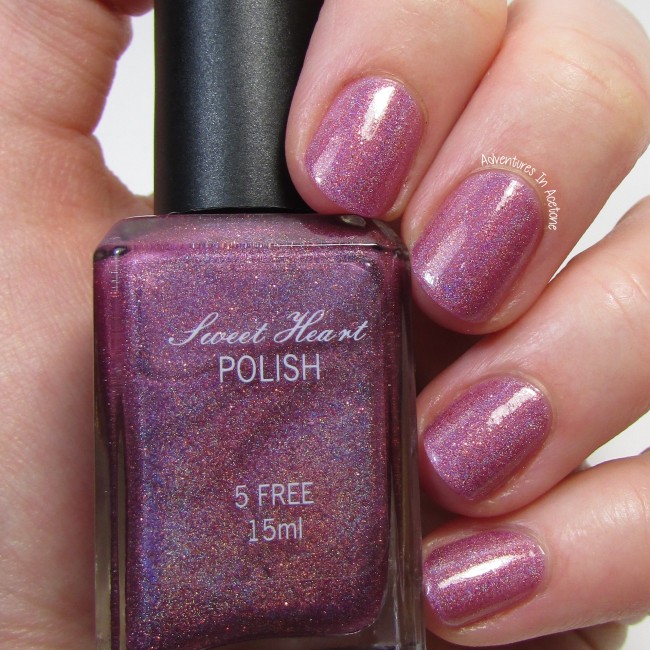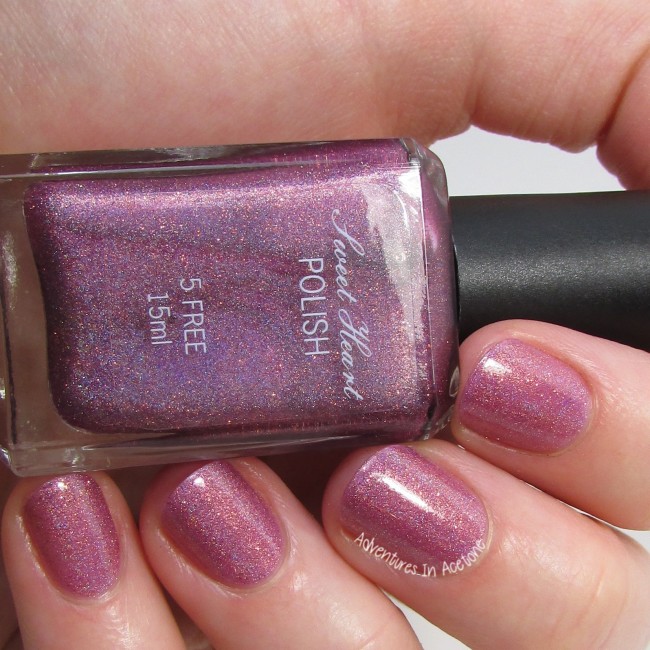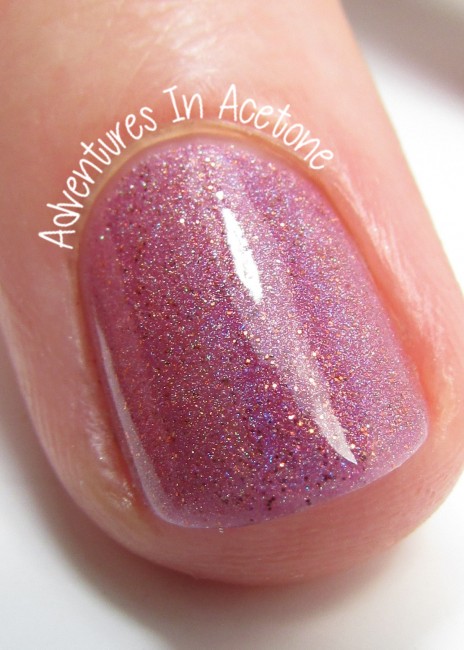 The Polish Bar Brighter Days
Medium purple holographic polish with silver holo micro glitter and a slight blue flash.
I'm showing two creamy coats below with top coat. LOVE this color purple!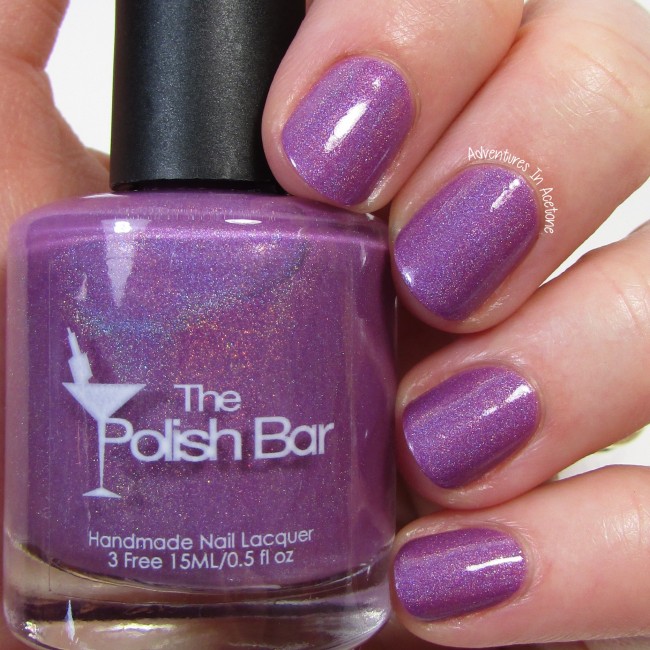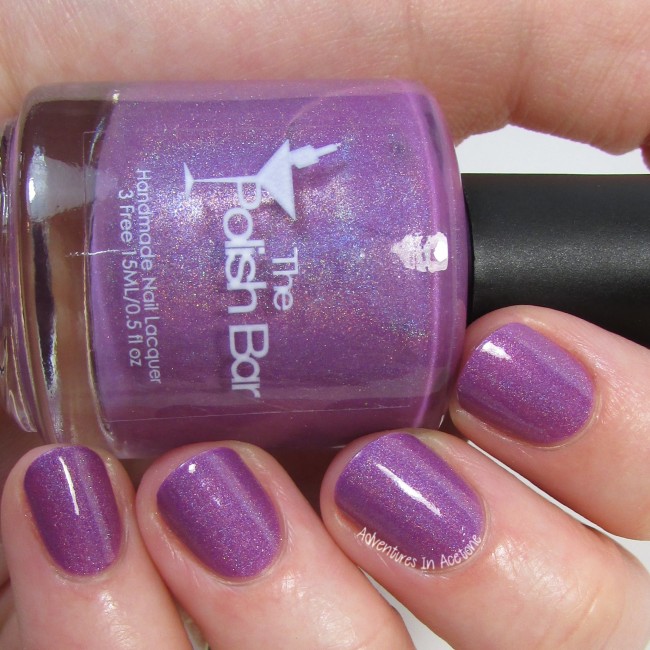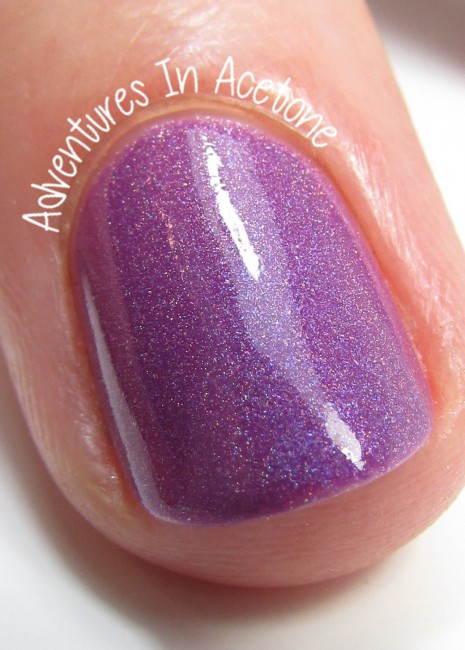 Blue-Eyed Girl Lacquer Hint of a Spark
Slightly darker than royal blue linear holo with scattered holo pigment and a teal to blue to purple shift.
I'm showing two coats below with top coat.
This is very opaque and was almost a one coater! However, if you try to manipulate it by painting over the same place, it pulls the other polish off. I recommend thinner coats and letting dry before adding a second coat. I was very nervous about the removal of this because it was SO opaque and blue, but I had no issues with staining! I did use base coat. I can see the slight shift to purple in person but it seems to have been lost in my photos.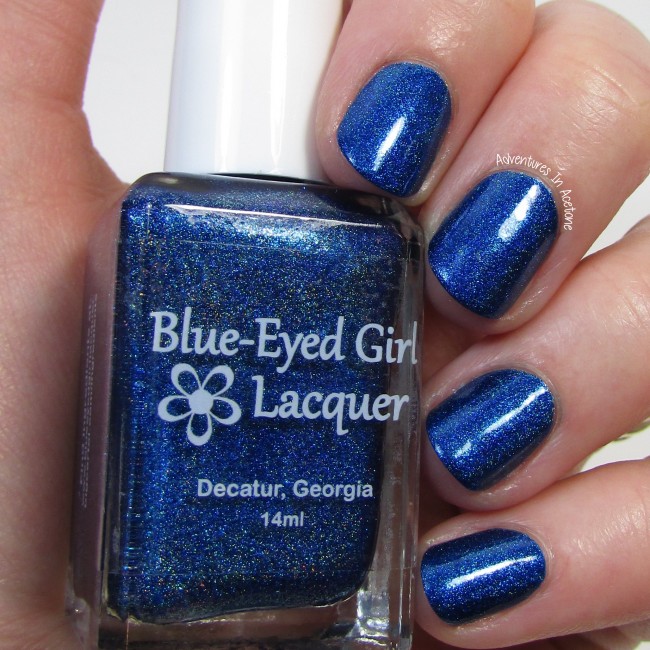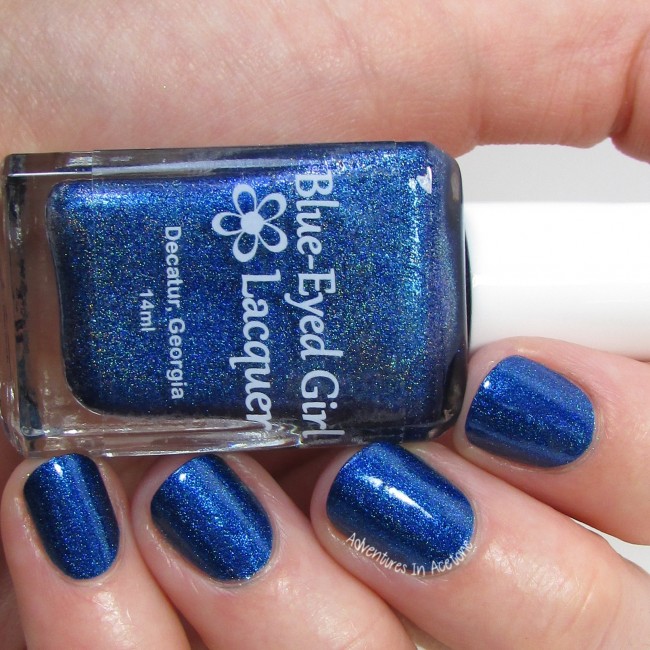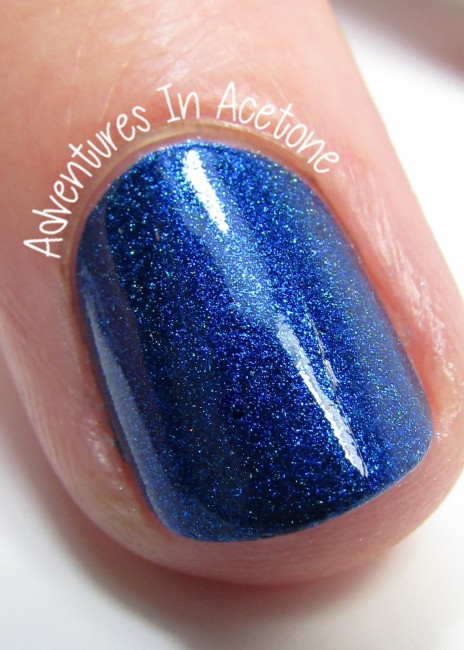 What do you think of the new Addicted to Holos Box for February? What do you think about the new changes?  Do you have a favorite polish from the box?
The Addicted to Holos Box will cost

$35 plus shipping – the change in setup also comes a change in price!

 

Shipping is open to both domestic US addresses as well as international addresses.  Shipping within the US will be flat rate priority, and shipping internationally will be sent first class to avoid steep shipping costs.
The boxes will be up for preorder at the 

shop

 from 2/8/2016 through 2/15/2016.

Once the preorder closes, boxes will ship out to customers within two weeks as they will need time to make sure they've made enough stock.  

All polishes in the box will be limited edition and only available for the month they are offered.
http://addictedtoholos.bigcartel.com/  |  https://www.facebook.com/addictedtoholos  |  www.instagram.com/addictedtoholosindiebox
*The polishes in this post were sent for me to review with my honest opinion.
If you enjoyed this post, please Sign Up for email updates and you will have the latest news, reviews, nail art, and tutorials delivered right to your inbox! Never miss a post from Adventures In Acetone again. Thank you so much for reading.
– Let's paint something amazing! –