Good afternoon! I have a SECOND nail art post for today. Can you believe it? That's what happens when I am involved in two different challenges and it seems this will happen once a month. The latest 40 Great Nail Art Ideas prompt is Geeks and how could I not do a Doctor Who mani? If you are a new follower, you may not know but I am a HUGE Doctor Who fan and most of my favorite nail art ideas were inspired by the show. Check out my other Doctor Who manis HERE.
Today's mani inspiration came from the opening scene of the new series–the creepy hand mines that stick up out of the dirt. Be careful, if they grab your foot, they will pull you into the ground! The moving eyes add to the total creep factor and this is the best month to showcase this mani. I'm so glad that this group theme fell in October.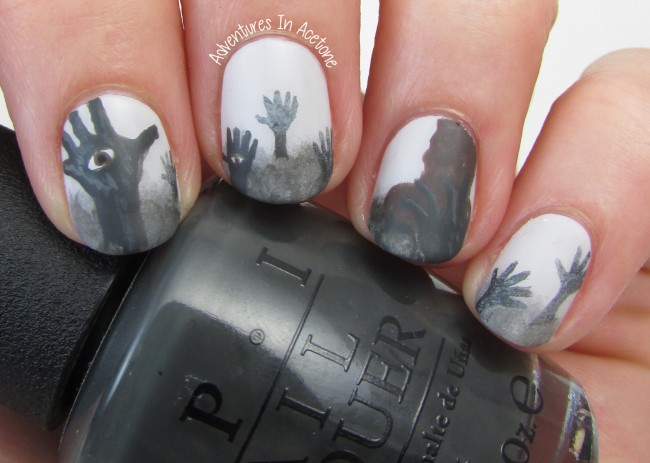 I free hand painted this entire design with the same dreary tones as the scene held in the show. The base is OPI I Cannoli Wear OPI, The dirt is sponged with OPI Nein! Nein! Nein! OK Fine! and OPI Embrace The Gray. I painted the hands out of those same gray colors.
The eyeballs and leg were done with OPI Alpine Snow, Black Onyx, and How Great Is Your Dane?
Girly Bits Polish Matte'rs gave the entire mani a flat and creepy feel by taking away the shine.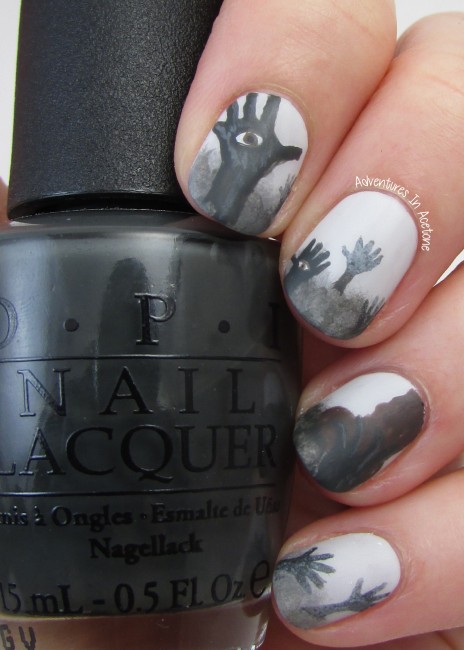 What do you think? Want to see what the rest of the Crumpet's Nail Tarts are geeking over? Check them out below!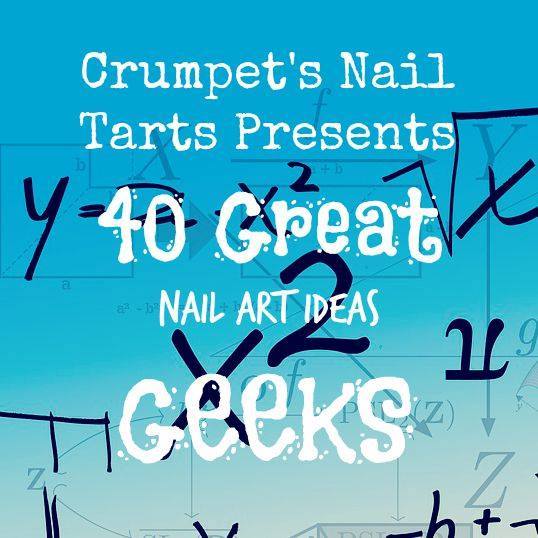 Loading InLinkz ...
If you enjoyed this post, please Sign Up for email updates and you will have the latest news, reviews, nail art, and tutorials delivered right to your inbox! Never miss a post from Adventures In Acetone again. Thank you so much for reading.
– Let's paint something amazing! –