Press Release
KBShimmer Launches Winter/Holiday Collection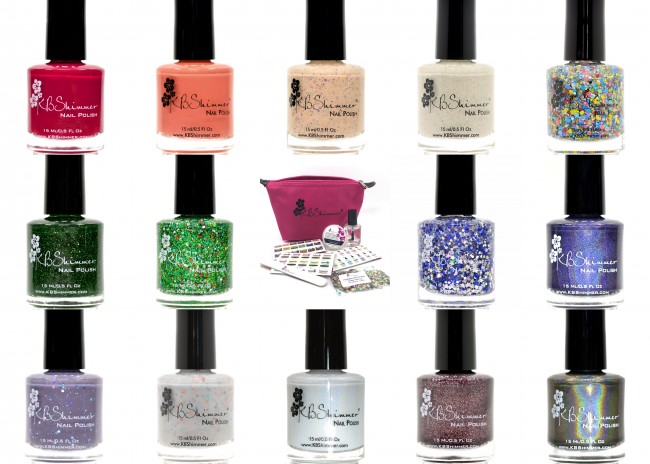 KBShimmer announces its Winter/Holiday 2015 Collection, a line of seasonally inspired polishes. Launching November 2, 2015, KBShimmer's Winter/Holiday Collection features 14 NEW polishes that will have you sparkling and shining throughout the entire holiday season! "The holiday season is the perfect time to fully embrace the bling," says KBShimmer owner Christy Rose. "Our 2015 Winter/Holiday collection takes the rich colors and textures associated with this time of the year to a whole new level of glam!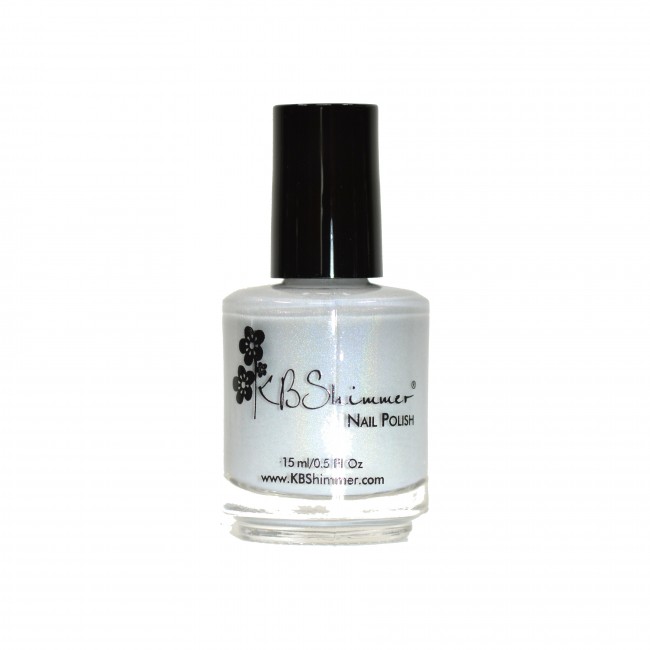 Fleece Navidad: A soft silvery light grey polish with holographic sparkle and blue micro flakes that shimmer in the sun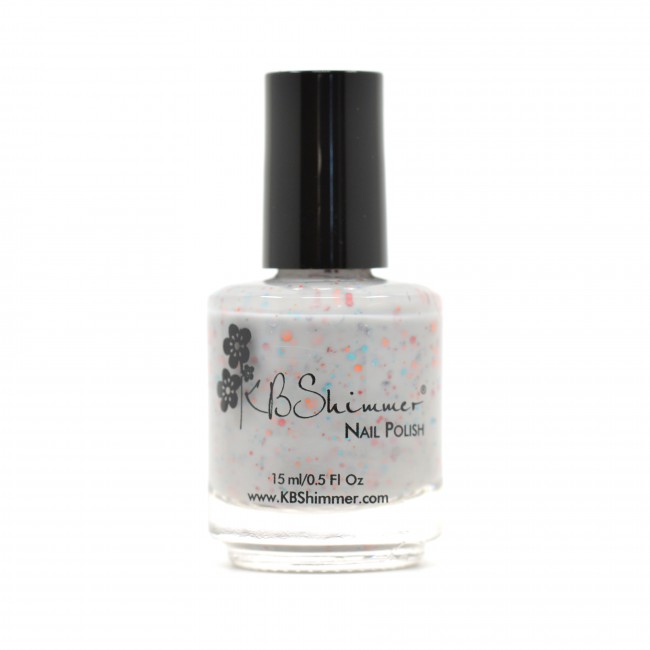 Smoke Signal: A smoky, light gray polish with orange, red, and aqua holographic glitters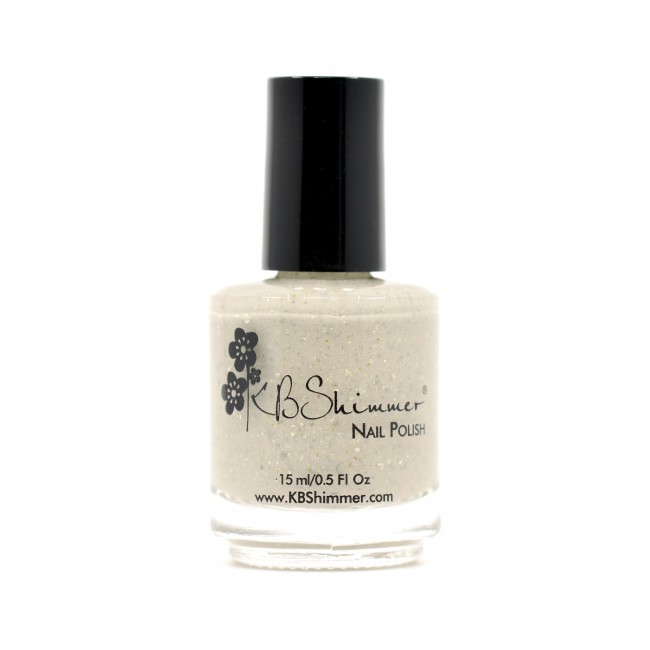 Owl Miss You: A soft beige, neutral tan. This feathery polish is filled with golden metallic flakes and a bit of coppery metallic shimmer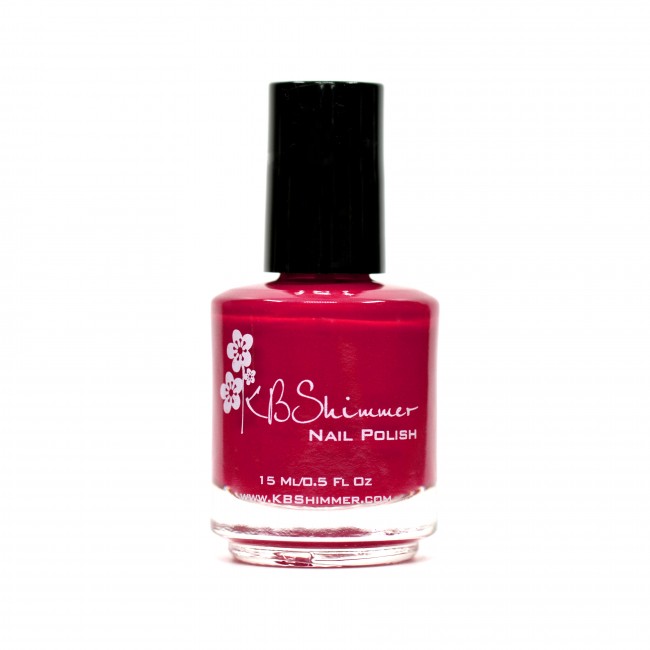 Chilly Pepper: A true Christmas red cream with full coverage in 2 coats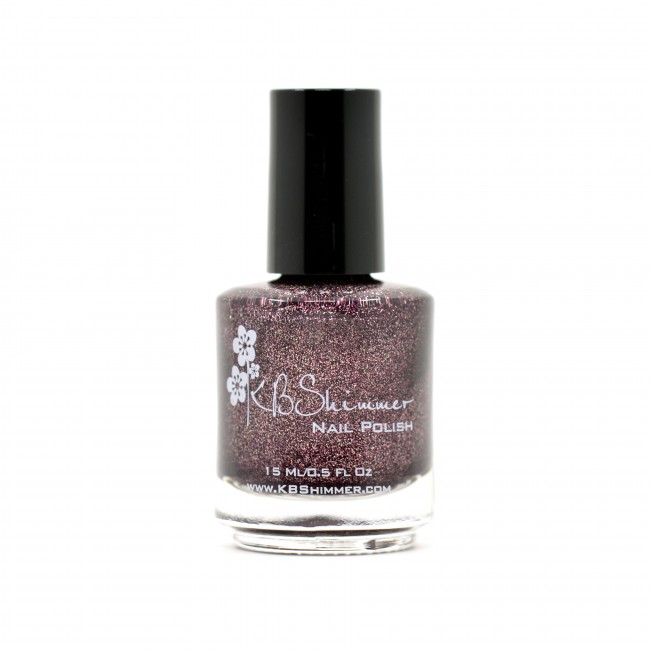 Yule Worthy: A warm burgundy leaning, chocolate brown polish with micro metallic flakes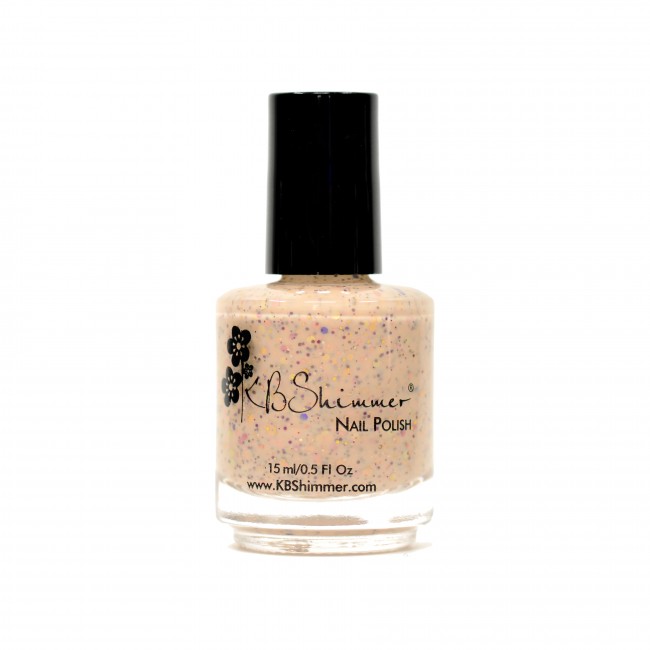 How Corn-y: An Indian corn inspired polish with burgundy, gold, red, and orange glitters in a creamy orange base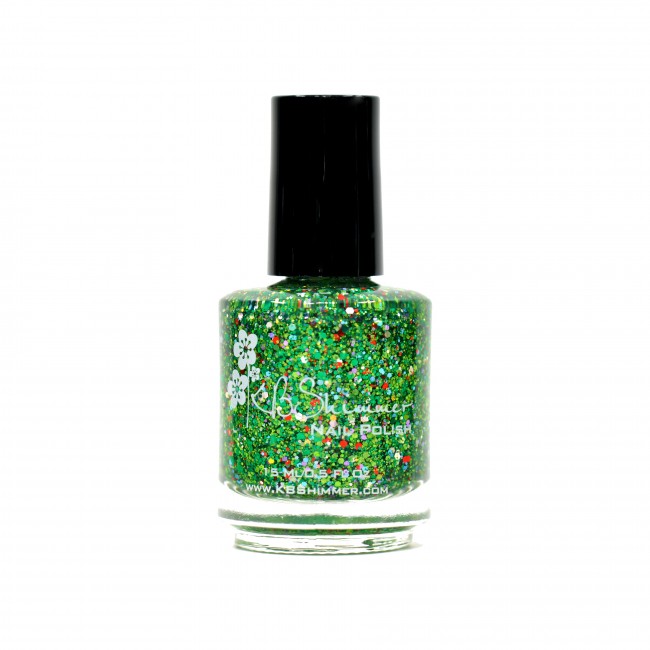 sELFie: A holiday holographic glitter topper perfect for pairing with Chilly Pepper or used alone for a full coverage textured look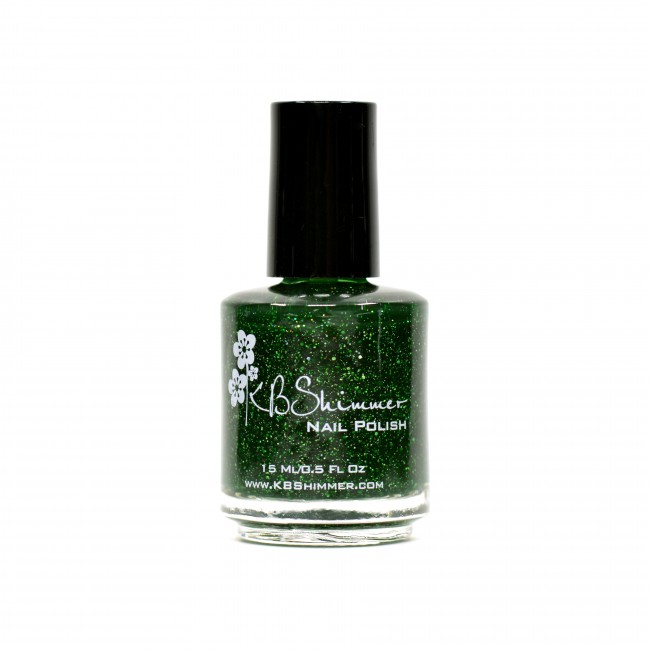 Kind Of A Big Dill: Perfect for those that love a pickle on their Christmas tree! This deep, near forest, green is loaded with micro and small silver holographic glitters that shine in the light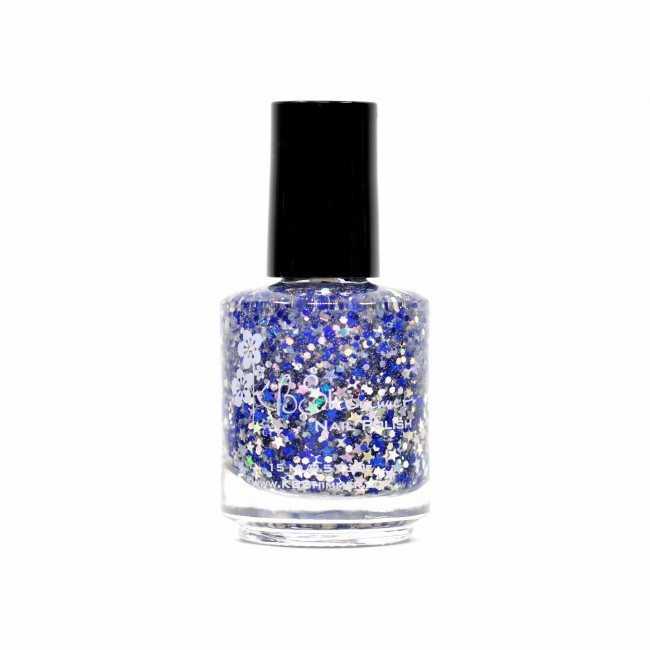 Oh Holo Night: A blingy holographic glitter topper featuring silver and blue holo mini stars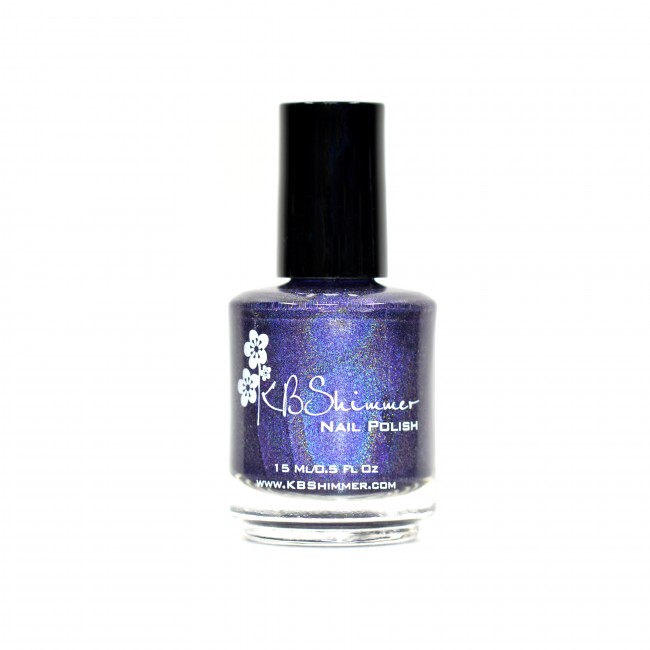 Claws and Effect: A dark purple leaning navy holo polish with blue/pink shifting glass flakes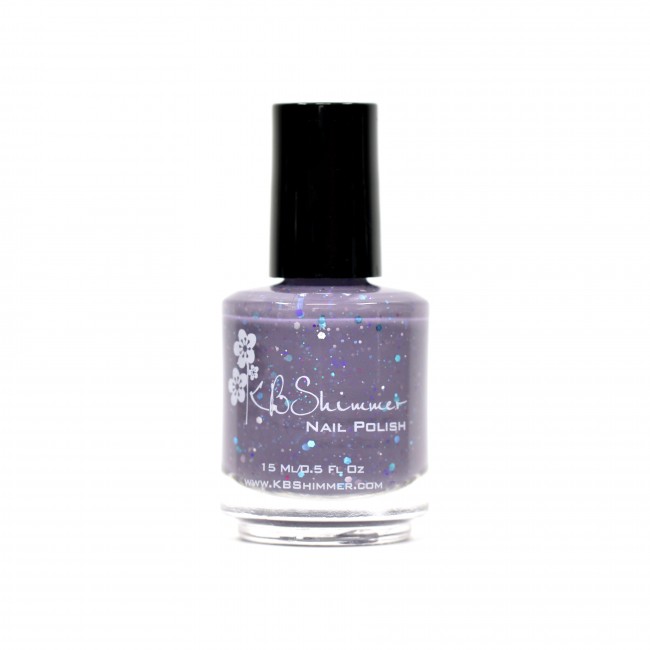 Brrr-tiful Dreamer: A muted grape leaning grey polish with aqua, silver, purple, and fuchsia glitters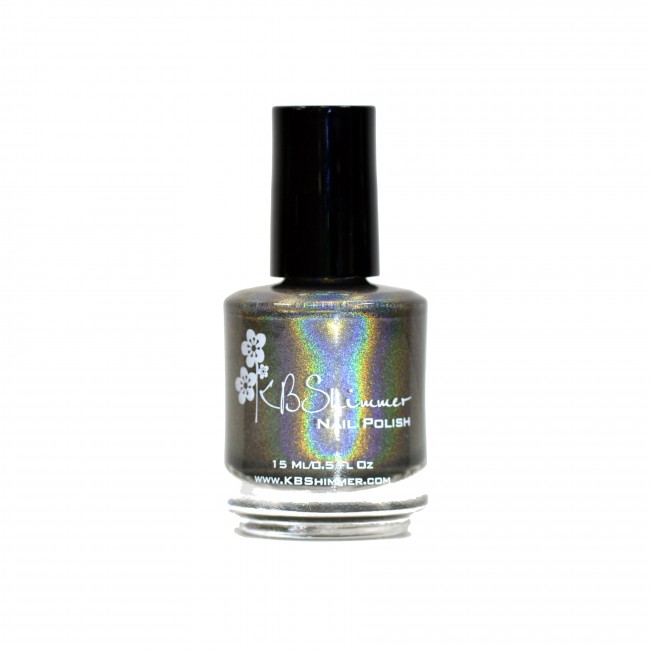 Coal In One: A charcoal grey linear holographic polish with 2 coat coverage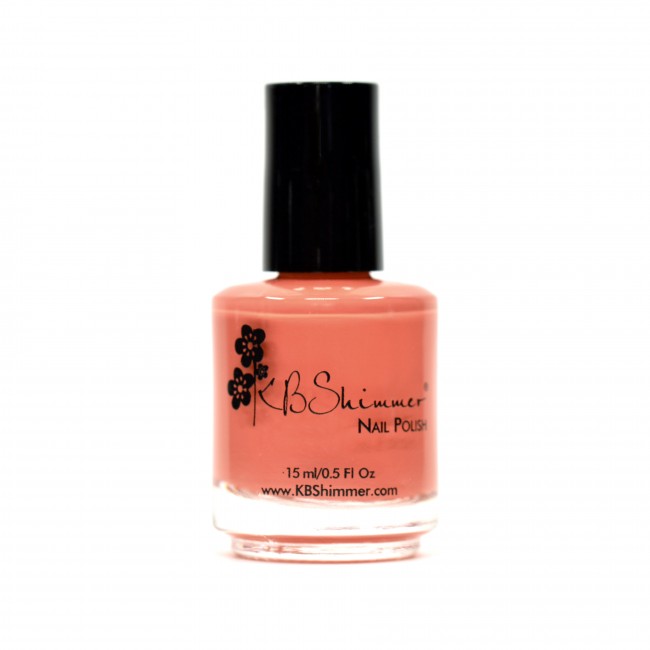 For Fox Sake: A dusty, red leaning orange cream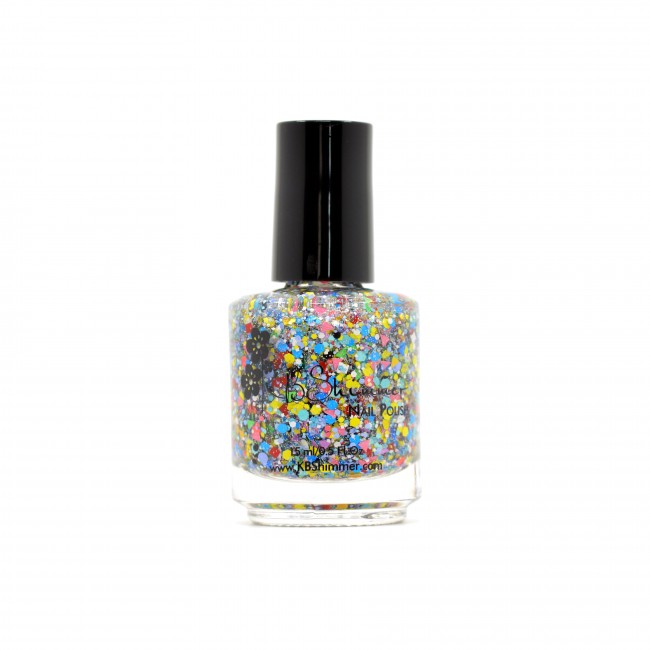 Toying Around: 2015 Toys For Tots polish; see separate release for full details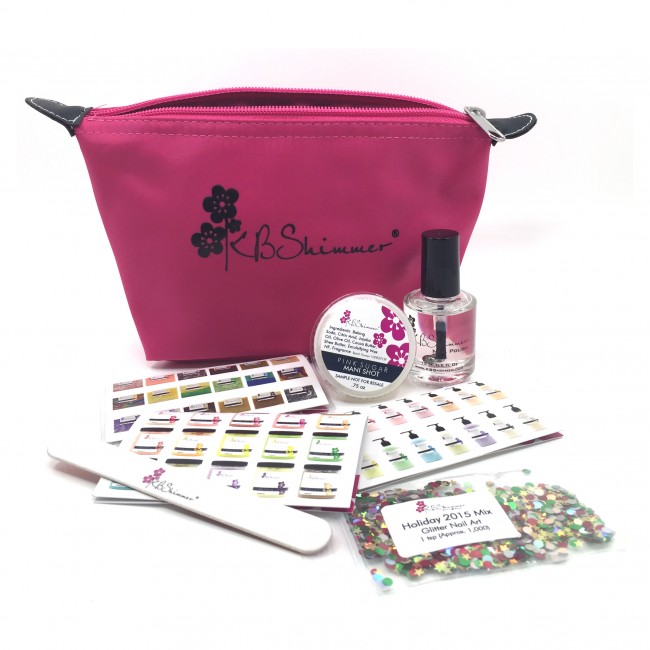 **Starting 11/02/15, all orders over $75 will receive a KBShimmer Cosmetic Bag in pink. Each bag will include a full sized bottle of Clearly On Top, a KBShimmer emery board, a .75 oz Mani Shot, Lotion Sample, Scrub Sample and Soap Sample (scents will vary). Offer Good While Supplies Last.**
KBShimmer's Holiday/Winter Collection will be available November 2, 2015 at KBShimmer.com, Amazon.com and select salons & retailers. For sales outside the U.S., visit www.harlowandco.org.
KBShimmer was founded in 2008 by the husband and wife team of Jason and Christy Rose. KBShimmer offers unique and colorful nail glitter nail polishes that are Big 3 Free, with all glitter formulas being completely free of chemicals such as toluene, form aldehyde, form aldehyde resin and dibutyl phthalate (DBP). KBShimmer glitter polishes feature a flat glitter- grabbing brush for easy application. KBShimmer also offers a 2-free quick dry polish topcoat, olive oil lotion, sugar scrubs, mani shots, cold process soaps, and other skin care products. If you would like more information about KBShimmer, contact Christy Rose by emailing sales@kbshimmer.com or visiting http://www.KBShimmer.com
If you enjoyed this post, please Sign Up for email updates and you will have the latest news, reviews, nail art, and tutorials delivered right to your inbox! Never miss a post from Adventures In Acetone again. Thank you so much for reading.
– Let's paint something amazing! –