This post
Good morning, readers! Happy Veterans Day to all of you out there, especially to Mr. Adventures In Acetone- I am so blessed to have you for a husband, best friend, and father to our babies!
It's Black and White week with The Digit-al Dozen! This was a challenging week for me, and as of today, I'm only half way done with my designs. I have some ideas for the last 2, so I hope they work out.
Today's post is another evil character found in one of our favorite shows: Doctor Who! These are the killer snowmen from the Christmas special called The Snowmen. I had a hard time thinking of non-snowy scenes for this theme week so at least I made it a bit creepy. Ha!

Here is a screen shot from google images of this episode, so you can be "in the loop" if you haven't seen it before: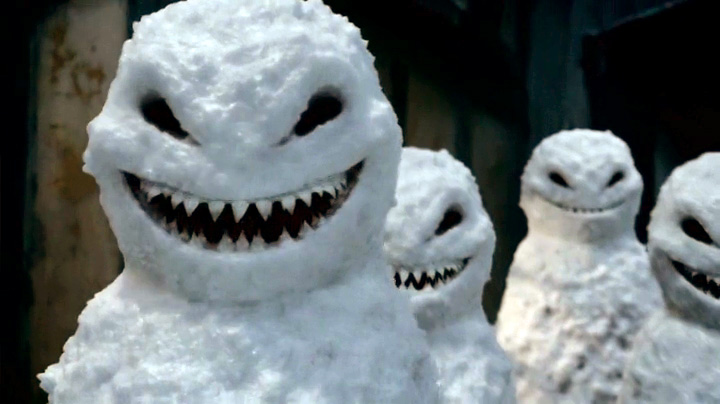 I started with a base of 2 coats of Zoya Dovima.
Then, I added one coat of Sea Lore Beluga Blizzard: the best snowy glitter!
Next, I used OPI My Boyfriend Scales Walls to do the snowmen and snow tips.
After adding the details, I went back over all of the snowmen with OPI Solitaire Liquid Sand to add more texture!
No top coat, as I wanted the snowy texture.
I promise all of my manis won't be scary this week. I'm slowly making my way through the rest of my ideas for Doctor Who inspired nails. It seems there are more villains than nice characters to post about. Thanks for reading! Come back tomorrow to see the next Black and White Week mani!
document.write(");
If you enjoyed this post, please Sign Up for email updates and you will have the latest news, reviews, nail art, and tutorials delivered right to your inbox! Never miss a post from Adventures In Acetone again. Thank you so much for reading.
– Let's paint something amazing! –