Good morning, readers! This is my final post for New & Improved Week with The Digit-al Dozen–YAY! So happy I was able to catch up and not miss out on posting my manis with the other Digit-al Dozen ladies. This final post is inspired by a new Erin Condren planner cover that I love! This type of nail art was done by watering down acrylic paints, painting the hearts onto the nail, and then pulling the excess watercolor back off of the nail to leave the outline and a pale heart in it's place. You have to really water down the paint. The one time I tried this previously, it didn't work and I realize now that I hadn't added enough water to the color.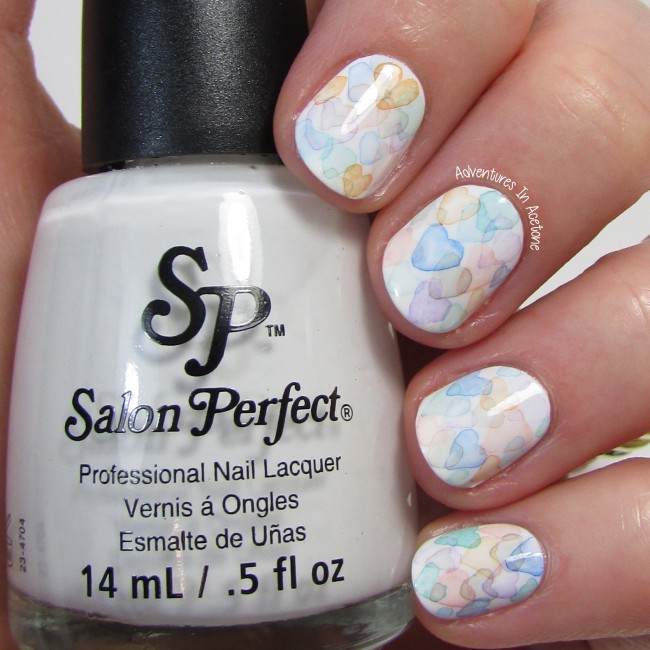 I started out with two easy coats of Salon Perfect Sugar Cube.
Next, I grabbed my set of acrylic craft paints (I bought a 12 pack at Michaels craft store and used a 40% off coupon so it was like $4 for all 12!) and placed some tiny dabs of the colors I wanted to use in the separate areas of my palette.
I started with purple, so I dipped my nail art brush in the water and started adding the water to the small purple paint. I added a LOT of water before I was happy with the paint.
I painted a few heart-shapes onto the first nail with the watery purple and let them sit for a few seconds.
I cleaned my brush and then wiped it off on a clean papertowel to "dry" it a bit and then touched the dry brush to the heart shapes. The excess watery paint was "sucked back" into the bristles and off of the nails. This left the darker outline of the heart and a more sheer center.
I repeated this process with the different colors, overlapping randomly until I was happy with the coverage.
KBShimmer Clearly on Top was used to seal in the design and add shine.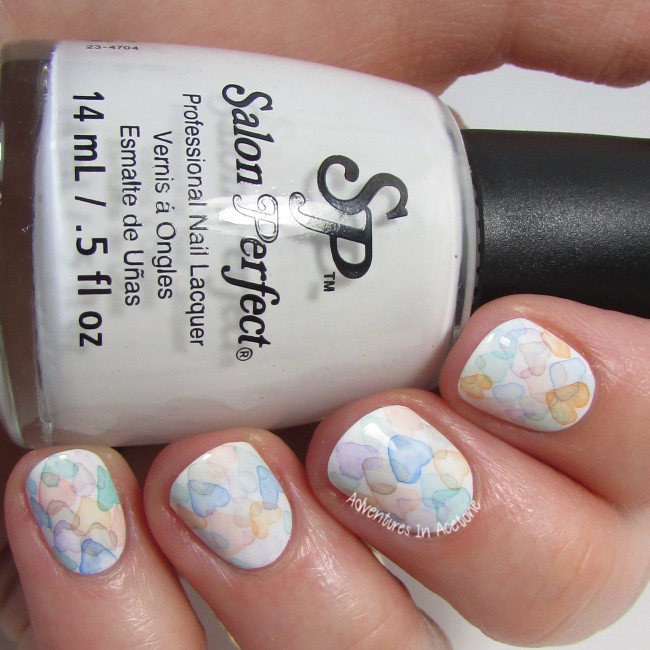 What do you think of this look? Have you enjoyed New & Improved Week with The Digit-al Dozen? I have! Here's a quick look at the Erin Condren planner cover I was inspired by: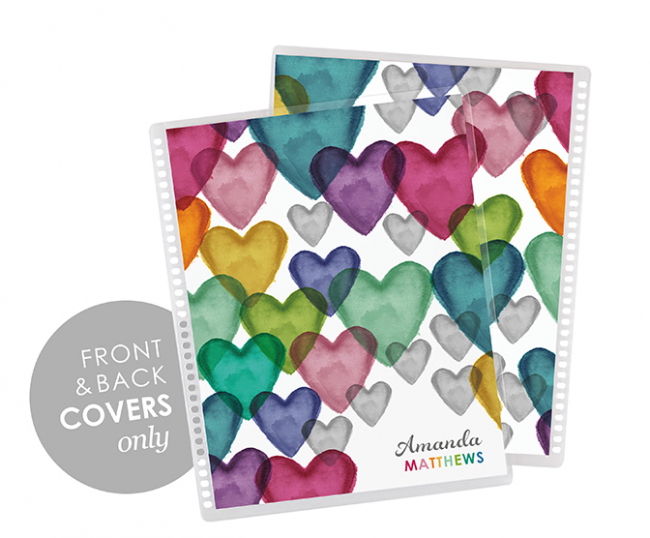 Check out what the other DD ladies did for Day 5 below:

Loading InLinkz ...
If you enjoyed this post, please Sign Up for email updates and you will have the latest news, reviews, nail art, and tutorials delivered right to your inbox! Never miss a post from Adventures In Acetone again. Thank you so much for reading.
– Let's paint something amazing! –